News
Posted on Tuesday, May 17, 2022 09:37 AM
Downtown businesses asked to display posters for month of June
Visitors to downtown St. Marys will soon have an opportunity to learn the history and meaning behind 11 different LGBTQ+ flags, thanks to the efforts of local students.
A Grade 7 class from St. Marys DCVI is creating a series of posters about the flags that represent different groups within the LGBTQ+ community. These same flags will adorn banners on the light posts in St. Marys' downtown as part of the Town's Pride Month celebrations.
The...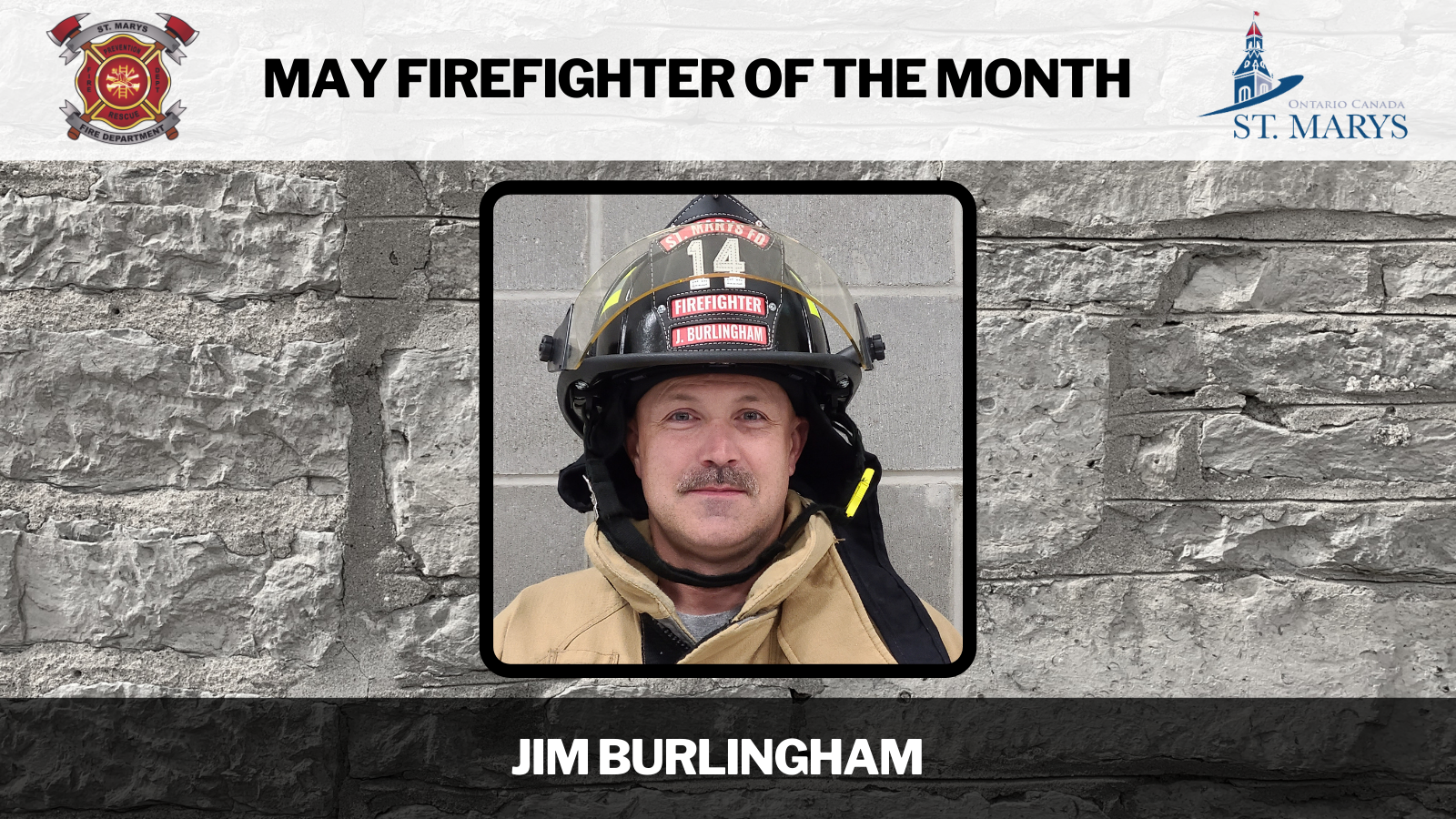 Posted on Monday, May 16, 2022 04:41 PM
The St. Marys Fire Department is honouring Jim Burlingham as Firefighter of the Month for May.
Burlingham joined the department in 2006. Born and raised in Mitchell, he recalls the firehall being a key part of his childhood.
"I would race to the firehall on my bicycle whenever I heard the siren and sneak a look at the chalkboard inside the bay doors indicating the call address," says Burlingham.
One of the main reasons he became a firefighter was to help others. "I was able to fulfill my desire to...
Posted on Monday, May 16, 2022 10:25 AM
Please note the following hours will be in effect for Town of St. Marys facilities for Victoria Day (Monday, May 23, 2022).
Closed Monday, May 23:
Administrative offices (Town Hall and Municipal Operations Centre)
Adult Learning
Before and After School Program
Child Care Centre
Town of St. Marys EarlyON Centre
Fire Station
Landfill
Library
Mobility Services Offices (Rides must be booked by 12 p.m. on Friday, May 20)
Museum and Archives
Pyramid Recreation Centre (Aquatics Centre, Youth Centre and...
Posted on Thursday, May 12, 2022 12:58 PM
The Pyramid Recreation Centre and Friendship Centre will be closed from 7:00 a.m. to 10:00 a.m. on Tuesday, May 17, 2022 for water line repairs.
Aquafit classes normally scheduled for that day at 8:45 a.m. and 9:45 a.m. have been cancelled. The facility will reopen and all programming resume at 10:00 a.m.
Posted on Tuesday, May 10, 2022 09:10 AM
Disruption
Queen Street East will be closed between Brock Street South and St. Andrew Street North from May 10 to 12, 2022 to accommodate sanitary sewer repairs.
Drivers can detour along Brock Street South, Elgin Street East, and St. Andrew Street South.
Contact
Erica Martin-Coddington | Public Works & Planning Assistant
519-284-2340, ext. 221 | ecoddington@town.stmarys.on.ca