News
Posted on Monday, May 09, 2022 03:09 PM
The Town of St. Marys will be painting crosswalks, stop bars, parking stalls and centerlines the week of May 9, 2022.
Line painting is also planned for several municipal parking lots. Those with municipal parking permits will be notified directly about when the work will take place.
Motorists are asked to watch for line painters and avoid driving through fresh paint, while obeying the rules of the road.
Contact
Erica Martin-Coddington, Public Works & Building Assistant
519-284-2340, ext....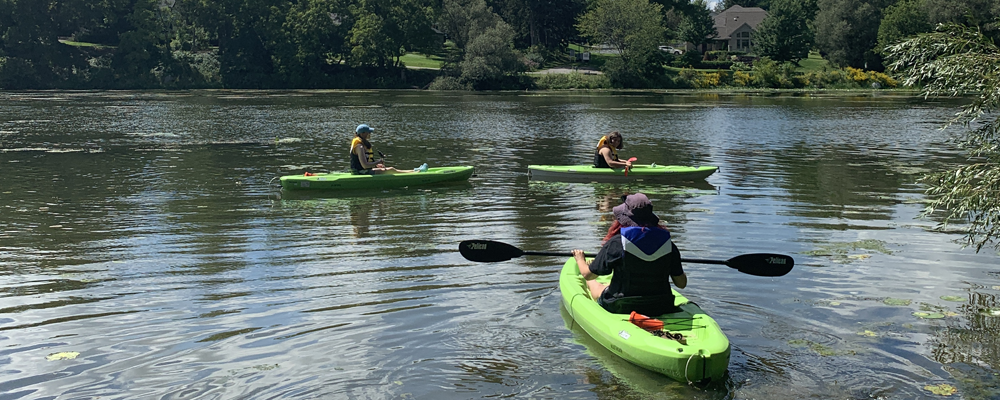 Posted on Monday, May 09, 2022 09:47 AM
St. Marys' free kayak borrowing service, the Yak Shack, returns Tuesday, May 24 after the Victoria Day long weekend with a few changes. Kayaks must be pre-booked online this year. Online bookings will open one week prior to available timeslots at discoverstmarys.ca starting Monday, May 16.
Due to demand, timeslots will be two instead of three hours long and Sunday bookings will be available in July and August.
Launched last summer, the Yak Shack allows the public to book single-person kayaks for...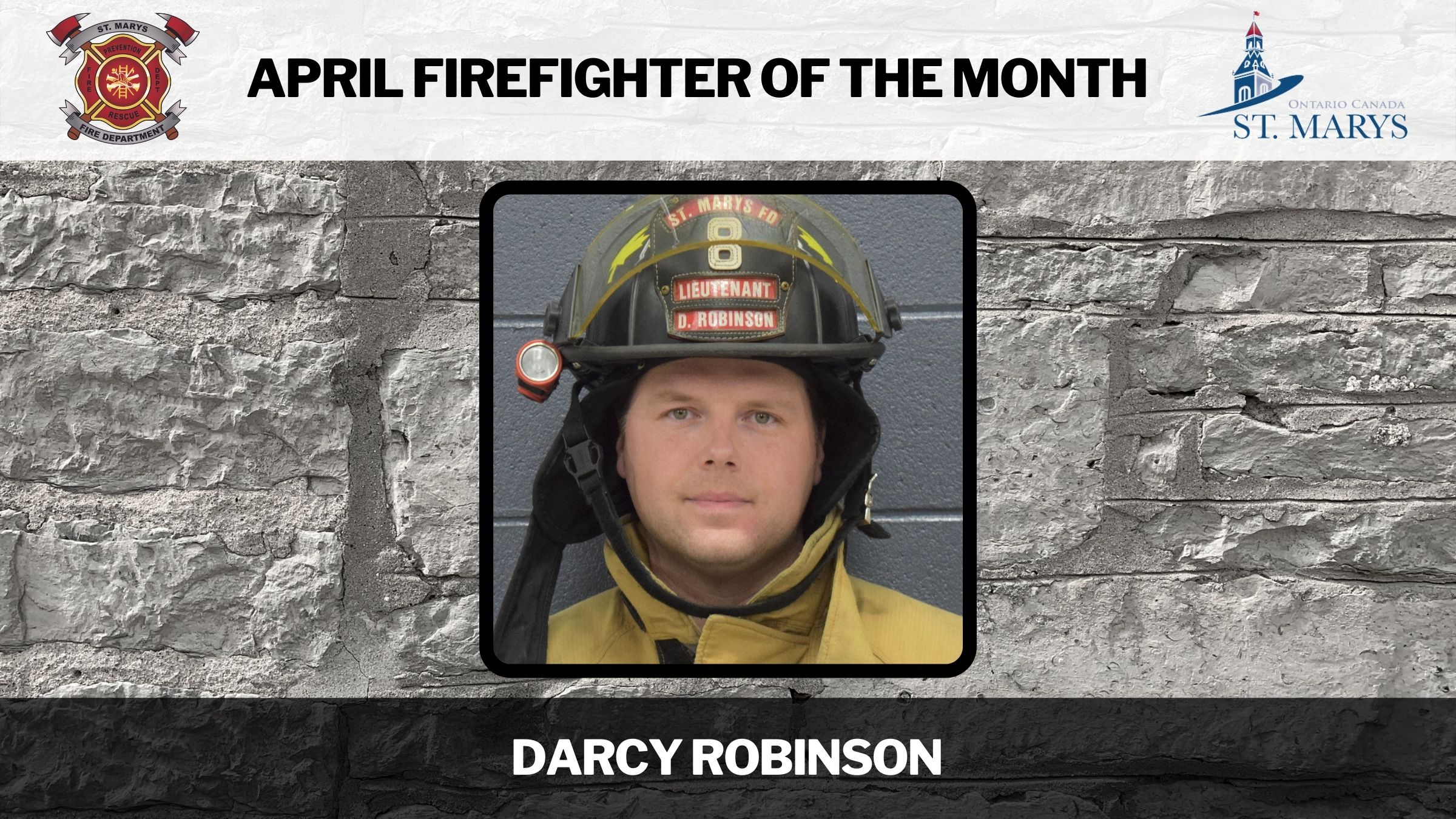 Posted on Monday, April 25, 2022 10:53 AM
This April the St. Marys Fire Department is honouring Lieutenant Darcy Robinson as Firefighter of the Month.
"My father, Dale, joined the department when I was only a few months old and recently retired after 32 years," says Robinson, "I grew up around the fire hall and helped with various community service events. I knew there was a strong bond between the firefighters; they would often bring all their families together several times a year for various celebrations. The camaraderie, sense of community...
Posted on Monday, April 25, 2022 08:56 AM
The Town of St. Marys will be performing spring water main and hydrant flushing from May 2 to 27, 2022. A detailed scheduled for the flushing program is provided below, along with a map showing the dates for each area of town.
May 2 to 6, 7:00 a.m. to 5:00 p.m., area north of Trout Creek and east of the Thames River
May 8, 6:00 p.m. to 12:00 a.m., Queen St. E. (downtown core)
May 9 to 13, 7:00 a.m. to 5:00 p.m., area south of Trout Creek from the Thames River to James Street, including James...
Posted on Thursday, April 21, 2022 02:00 PM
The St. Marys Volunteer Firefighters and Kinsmen Club of St. Marys take to the streets Saturday, April 30 to pick up scrap metal and e-waste. The pick ups not only benefit homeowners; proceeds from the scrap metal collection support Muscular Dystrophy Canada and local sports teams, while the e-waste collection supports Cystic Fibrosis.
Residents must have items to the curb no later than 8:00 a.m. and are asked to separate scrap metal from e-waste to assist volunteers. As the pick-ups are fundraisers,...