Water and Wastewater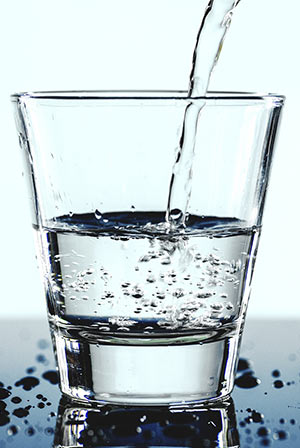 Festival Hydro
Water and Wastewater Billing
P.O. Box 397
Stratford ON N5A 6T5
Office:: 519-271-4703 option 2
Fax:: 519-271-7204
Festival Hydro Website
The Town of St. Marys is committed to providing safe, clean and reliable drinking water to all the residents and businesses within the Town. The Ontario Clean Water Agency (OCWA) operates and maintains the Town's water and wastewater systems. See below for important water and wastewater contacts, information and documents.
Our Commitment to you
The Town of St. Marys and our Operating Authority are committed to providing a safe and reliable drinking water supply. The Drinking Water Quality Management System policy outlines the commitment of our Operating Authority, and the Town.
Please note: A copy of the Operational Plan for the Town of St. Marys is available during regular business hours for public viewing at the Municipal Operations Centre, located at 408 James Street South, St. Marys.
Inflow and Infiltration
Inflow and infiltration is when clear water (groundwater or stormwater) enters the sanitary collection system requiring treatment at the wastewater treatment plant. This is important because the sanitary system is designed to be a separate system from stormwater and is not designed to handle groundwater and surface water.
Learn how we're working to identify, reduce and eliminate sources of inflow and infiltration.
Water Testing and Quality
The Town of St. Marys and the Ontario Clean Water Agency (OCWA) prepare annual reports on the Drinking Water System to meet the requirements of the Safe Drinking Water Act. These reports provide information on the drinking water distribution system, the quality of water, etc.
We also test all municipally owned or controlled buildings and drinking fountains for lead.
Water Reservoir Project
The Town is planning to develop a ground water storage facility at 55 St. George Street North. Learn more about the Water Reservoir Project.
Municipal Water System Environmental Assessment
The Town of St. Marys initiated a Class Environmental Assessment in January 2013 to determine if there was a requirement for any upgrades/additions to the existing municipal water system. The study process followed the procedures set out in the Municipal Class Environmental Assessment document, dated October 2000, as amended in 2007 and 2011 (Ref. 1). B.M. Ross and Associates Limited (BMROSS) was engaged to conduct the Class EA investigation on behalf of the Town of St. Marys.
Download the Screening Report for Municipal Class Environmental Assessment for Water System Upgrades (accessible version available upon request)
Water and Wastewater Rates
New water and sewer rates are approved by Town Council annually. Festival Hydro is contracted by the municipality to read water meters and to issue billings for water and sewer use.
The water system is designed as a self-funded program with rates accounting for operation, maintenance, capital improvements, etc. For more information regarding water and wastewater billing please see the links below: