Town of St. Marys EarlyON Centre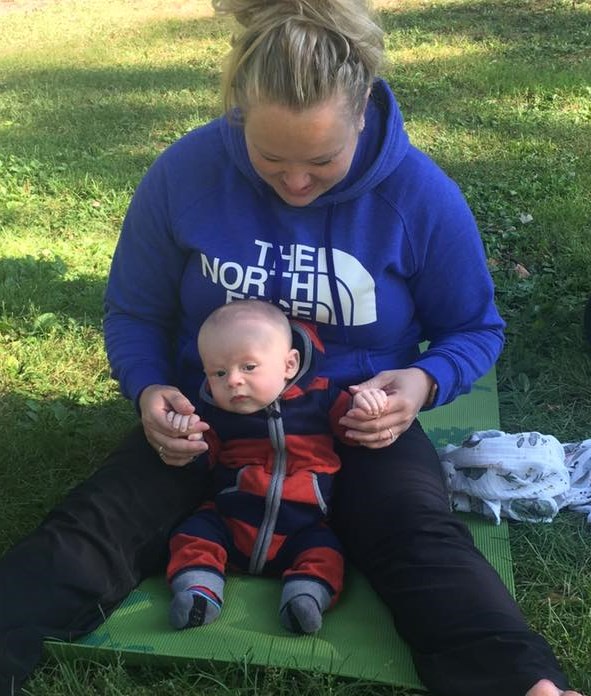 Updates
Play & Learn has been cancelled for Friday, June 17, 2022.
Play & Swim will not run through the summer.
---
The Town of St. Marys EarlyON Centre offers a variety of free programs for parents, caregivers and children ages zero to six years. These play-based and interactive programs are a great opportunity for you and your family to explore, learn and create connections within the community.
In person programs
Please note: You are no longer required to pre-register for EarlyON programs, with the exception of Play & Swim. We will be returning to the drop-in style of operation that EarlyON presented prior to the pandemic.
Play & Learn (Located at the Pyramid Recreation Centre)
Play & Learn is a play group for families with children aged zero to six years old. We provide a safe and engaging environment for children to learn through play.
Dates
Mondays and Fridays from 9:30 to 11:00 a.m.
Tuesdays from 12:30 to 2:00 p.m.
Saturday, June 11 from 9:30 to 11:30 a.m.
NOTE: Play and Learn on Friday June 17 has been cancelled.
Play & Read (Located at the St. Marys Public Library)
"Pre-reading" activities such as songs, play and illustrations are a great way to introduce children to new vocabulary! There are a variety of toys that allow your child to make discoveries about the world around them!
Dates
Wednesdays from 9:30 a.m. to 10:30 a.m.
Baby Time (Located at the Pyramid Recreation Centre)
Baby Time is a group for parents of children aged zero to 18 months to come together in a safe environment. We support each other, build relationships, take part in adult conversation and enjoy stimulating and engaging programming for children.
Dates
Thursdays 9:30 a.m. to 11:30 a.m.
Baby massage - Special guest (Located at the Pyramid Recreation Centre)
Lynann Bernard is a Registered Massage Therapist (RMT) from B.Well Massage Therapy in Stratford. She has specialized in pregnancy, labor massage and pediatric massage for over 16 years and has been an RMT for over 20 years!
Dates
Thursday, June 16 from 9:30 a.m. to 11:30 a.m.
Virtual programs
The following virtual programs are posted on the Town of St. Marys EarlyON Centre's Facebook and Instagram accounts. Follow us at @townofstmarysearlyon.
Creative Expression Post
Mondays at 2:00 p.m.
Try these creative ideas with your children using common household art materials!
Science/Sensory Post
Tuesdays at 10:00 a.m.
Check out a new science/sensory post that you can do at home. We will be using materials that you can find around your house. Get ready to investigate, explore, experiment, and get messy!
Family Wellness Post
Fridays at 2:00 p.m.
Check out our family wellness post where we will learn more about things like mindfulness, meditation, nutrition and healthy sleep habits.
Baby Time Post
Thursdays at 2:00 p.m.
We will post activity ideas, parenting tips, community resources and so much more!