Town of St. Marys EarlyON Centre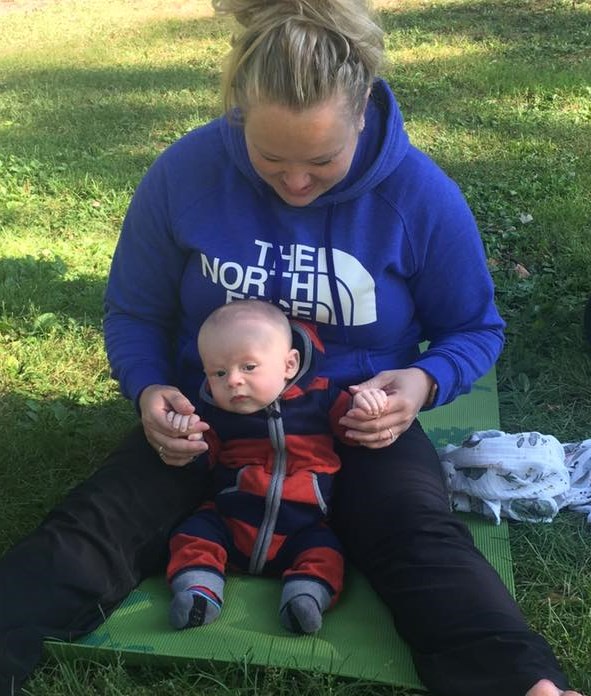 News & Updates
Program Cancellations & Location Changes/Disruptions
September 4 - CLOSED for Labor Day
Be sure to check out our Facebook and Instagram pages (@townofstmarysearlyon) for any changes to program locations or any cancellations due to inclement weather or extreme heat.
Upcoming Workshops
Circle of Security Program
At times all parents feel lost or without a clue about what our child might need from us. Imagine what it might feel like if you were able to make sense of what your child was really asking from you. The Circle of Security Parenting™ program is based on decades of research about how secure parent-child relationships can be supported and strengthened.

*Child minding will be available



Learning Objectives of the Program
Understand your child's emotional world by learning to read the emotional needs
Support your child's ability to successfully manage emotions
Enhance the development of your child's self esteem
Honor your innate wisdom and desire for your child to be secure

Dates and Time

8 Week Course - Thursdays
October 12
October 19
October 26
November 2
November 9
November 16
November 23
November 30

Location

Pyramid Recreation Centre


317 James St. S., St. Marys, ON

For more information about the program or to register for programs, please contact 519-271- 5290 and request to speak to a Community Connections staff of fill out a registration form.

For any other inquiries, please feel free to reach out to Jessica & Rebecca at 226-374-6544 (text or call).

KEyON
Everyone attending EarlyON programs must now be registered through KEyON, a digital sign in application. Each adult attending programs will need to make their own account; children can be shared between accounts.
After creating an account online, you will be given a key fob that will be scanned each time you attend a program. This will help us track attendance and determine the best kind of programming for our community. You can also use your online account to view calendars from all EarlyON programs across Perth County.
---
The Town of St. Marys EarlyON Centre offers a variety of free programs for parents, caregivers and children ages zero to six years. These play-based and interactive programs are a great opportunity for you and your family to explore, learn and create connections within the community.
Weekly schedule
Monday
Play & Learn
9:00 - 11:00 am
Solis Park
Tuesday
Activity Corner
Social Media Post
10:00 am
Play & Learn
12:30 - 2:00 pm
1/3 Hall, Community Centre (inside the Pyramid Recreation Centre)
Wednesday
Play & Read
9:30 - 10:30 am
St. Marys Public Library Kids Section/Outdoor Garden (Queen St. entrance)


Baby Time (0 - 18 Months)
1:30 - 3:00 pm
1/3 Hall, Community Centre (inside the Pyramid Recreation Centre)


Play & Swim

Starting September 20
1:30 - 3:00 pm
Pyramid Recreation Centre
*Pre-registration required through KEyON
Thursday
Baby Time (0 - 18 Months)
9:00 - 11:00 am
Kin Park (under the Trestle Bridge)
*This program will begin with a walk - please bring a stroller, carrier, wagon, etc.


Family Time
Social Media Post
2:00 pm
Friday
Play & Learn
9:00 - 11:00 am
Milt Dunnell Field
Saturday
Play & Learn

Nature Pop-up
September 16
9:30 - 11:30 am
Sparling Bush (179 Waterloo St. S)

**Feel free to bring a stroller, wagon, or carrier to help maneuver you through Sparling Bush.
In person program descriptions
Play & Learn (Various locations)
Play and Learn is a play group for families with children aged zero to six years old. We provide a safe and engaging environment for children to learn through play.
Play & Read (at the St. Marys Public Library - Queen Street entrance)
"Pre-reading" activities such as songs, play and illustrations are a great way to introduce children to new vocabulary! There are a variety of toys that allow your child to make discoveries about the world around them!
*Please use the Queen Street entrance (next to the Tim Hortons) of the St. Marys Public Library.
Play & Swim (Pyramid Recreation Centre pool)
Enjoy an unstructured swim with your child. Pool swim ratio is 1 adult to 2 children. Please come dressed ready to swim.
IMPORTANT: Pre-registration is required.
To register for Play & Swim:
Create a KeyON account by clicking the link below.
After signing in to your KEyON account, search for the Town of St. Marys EarlyON Child and Family Centre calendar.
Click on the Play & Swim program you want to attend and proceed through the registration process.
Baby Time - 0 - 18 Months (Various locations)
Baby Time is a group for parents of children aged zero to 18 months to come together in a safe environment. We support each other, build relationships, take part in adult conversation and enjoy stimulating and engaging programming for children.
Social media posts
The following virtual programs are posted on the Town of St. Marys EarlyON Centre's Facebook and Instagram accounts. Follow us at @townofstmarysearlyon.
Activity Corner Post
Check out a new family activity that you can do at home. We will provide you with fun ideas that are simple and easy to do with materials you can find around your home. Get ready to explore, create, investigate and get messy!
Day/Time:
Tuesdays at 10:00 am.
Family Time Post
We will post activity ideas, parenting tips, community resources and so much more!
Day/Time: Thursdays at 2:00 pm