News
Posted on Tuesday, October 26, 2021 02:57 PM
As 2021 begins to wane, community events are beginning to happen again in St. Marys, starting with Halloween and Remembrance Week.
While the Province of Ontario acknowledges that virtual and outdoor events remain the safest options for celebrating Halloween, it has also released guidelines for those who choose to trick-or-treat or hold gatherings on Halloween day.
On Monday, November 1, residents can share their jack-o-lantern artistry with the community and do good for the environment at Pumpkins...
Posted on Tuesday, October 26, 2021 01:29 PM
Earlier this year, the municipalities of St. Marys, Stratford, North Perth, West Perth, Perth East, and Perth South unveiled a joint Community Safety and Well-being (CSWB) Plan which provides a roadmap for coordinating local safety and well-being planning. Recognizing that complex social issues cannot be addressed by one sector or organization alone, the implementation of the Plan is guided by a Partnership Council with members from the six municipalities. The Partnership Council will also include...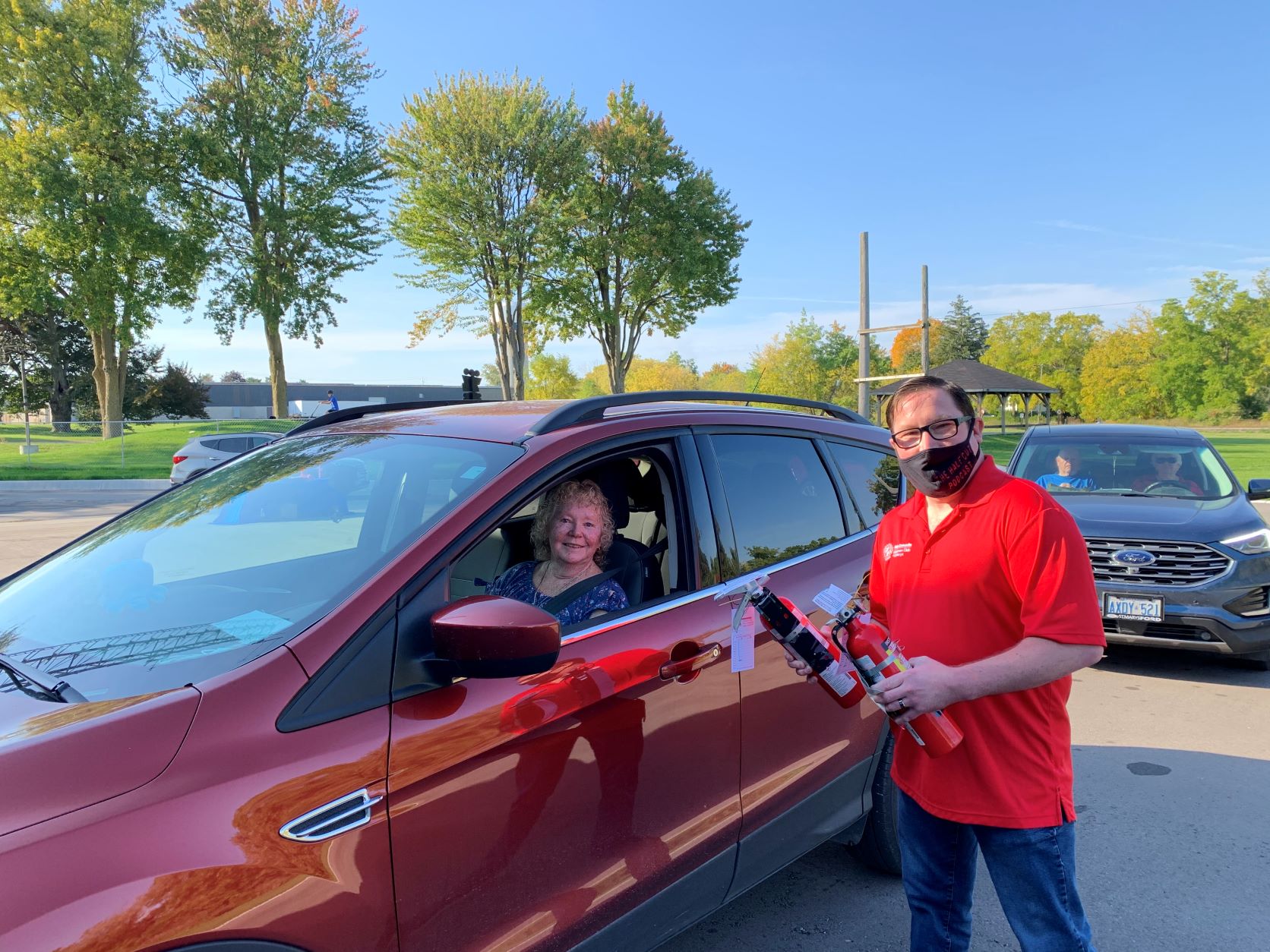 Posted on Friday, October 22, 2021 02:33 PM
Residents asked to enter a draw in advance for a chance to win
Due to the overwhelmingly positive response to the first Cindy's Law Fire Extinguisher Giveaway, the St. Marys Fire Department will be doing it again, but this time using a draw format.
On October 31 they will be giving away 100 more fire extinguishers to be placed in residents vehicles. Anyone wishing to enter their name into the draw can do so on the Town of St. Marys website at...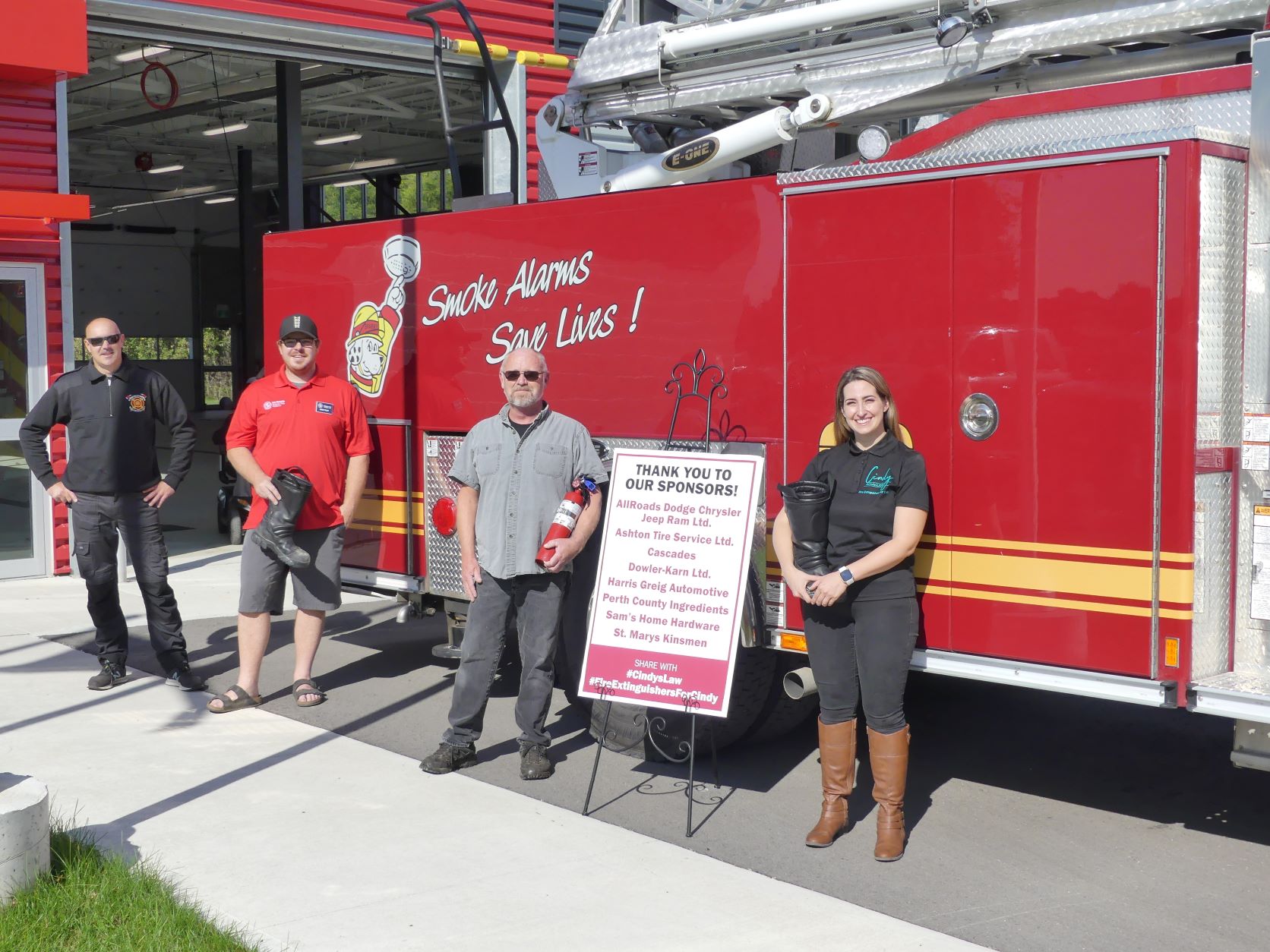 Posted on Friday, October 22, 2021 02:12 PM
Keeping over 1700 people safer with fire safety education and events
This year, Fire Prevention Week ran from October 3 to 9 and the St. Marys Fire Department is overwhelmingly pleased with the participation and support from the community.
The St. Marys Fire Department organized a variety of events and activities, both virtual and in-person. Throughout the week, firefighters distributed over 1700 swag bags that contained important information on learning the sounds of fire safety....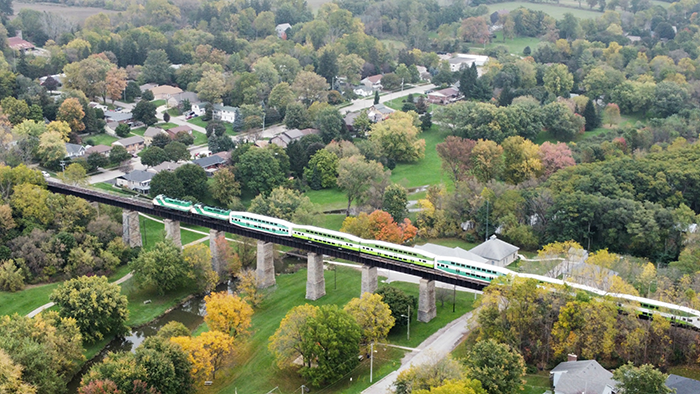 Posted on Friday, October 22, 2021 01:59 PM
The Town of St. Marys will see its first regular GO Train service start Monday, October 18, 2021, providing regular weekday travel between London and Toronto, including stops in St. Marys and Stratford. With this additional passenger train service comes alterations to the VIA Station's hours of operations.
Effective October 18, hours of operations for the VIA Station are as follows:
Monday to Friday: 5:45 a.m. to 8:45 a.m. and 7:00 p.m. to 9:00 p.m.
Saturday and Sunday: 7:45 a.m. 8:45 a.m. and 8:00...