News
Posted on Thursday, February 24, 2022 03:51 PM
This February the St. Marys Fire Department is honoring Firefighter Chad Petrie as its "Firefighter of the Month".
Petrie became a firefighter in 2018. He came to the department with his Level II Firefighter certification. He has had to continually upgrade his education, obtaining his Ice Water Rescue Operations and Advanced Extrication certification.
As far back as he could recall, Petrie knew he was destined to become a firefighter.
Petrie's role is affectionately referred to as utility player...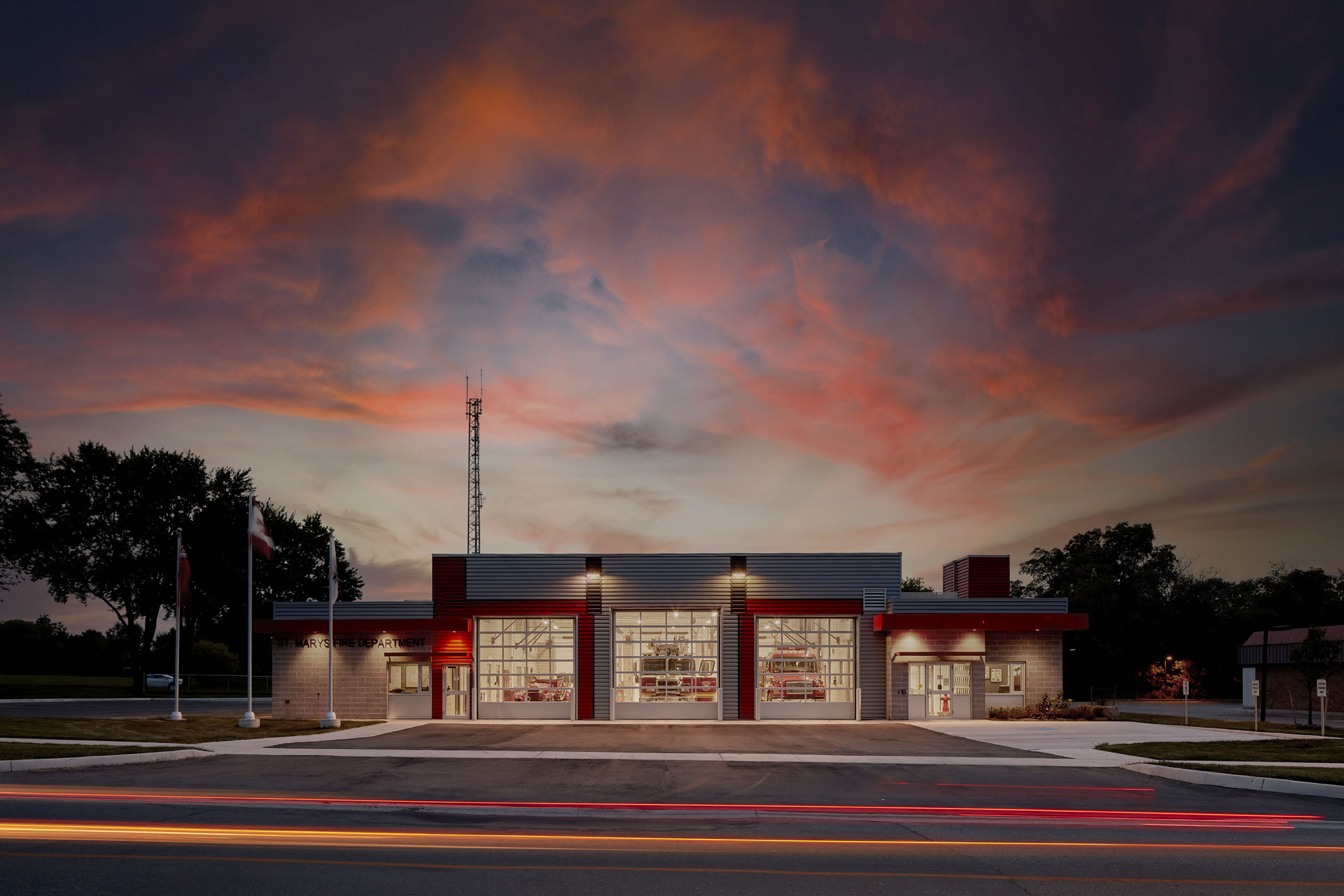 Posted on Tuesday, February 15, 2022 09:03 AM
It's been a year since the new St. Marys fire hall opened on James Street South, and so far, Chief Andy Anderson is happy with his department's new home.
"The hall has met and exceeded our expectations," he says. "We are thrilled with the new space and the benefits it offers our team and the community."
The project began in 2020 with several goals: to create a safer, more inclusive workspace; to expand the building's footprint to meet future equipment and training needs; and to make the fire service...
Posted on Monday, February 14, 2022 03:21 PM
Please note the following hours will be in effect for Town of St. Marys facilities on Family Day.
Closed Monday, February 21:
Administrative offices (Town Hall and Municipal Operations Centre)
Adult Learning
Before and After School Program
Child Care Centre
Friendship Centre
Landfill
Library
Mobility Services offices (Rides must be booked prior to 4:00 p.m. on Friday, February 18)
St. Marys Museum and Archives
Service Ontario
Pyramid Recreation Centre*
Free public skating from 12 noon...
Posted on Thursday, February 10, 2022 04:35 PM
The Town has been advised of a convoy protest planned for St. Marys on Friday, February 11, 2022. The convoy will start around 5:00 p.m. and will proceed from the east end of Queen Street to the west end. The demonstration is expected to last approximately 45 minutes.
Traffic on Queen Street and the nearby side streets will be significantly disrupted during this time. The Stratford Police Service is aware of the planned protest and will be monitoring the situation closely.
The Town is in no way affiliated...
Posted on Friday, January 28, 2022 04:03 PM
This January the St. Marys Fire Department is honoring Lieutenant Chris Primeau as its first-ever "Firefighter of the Month".
Primeau became a firefighter in 2015 and was promoted to Lieutenant on September 1, 2019.
On top of earning a Level II Firefighter certification, he has had to continually upgrade his education and attend specialty training.
"I love it," said Primeau. "This has to be one of the coolest jobs one can do. Every day is different."
As one of 24 firefighters entrusted with operating...