Child Care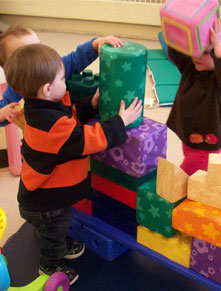 NOTICE: Staff are currently reviewing the Canada-Wide Early Learning and Child Care (CWELCC) agreement and determining a plan for the St. Marys Child Care Centre. A report will go to Council on April 26, 2022.
Please click "Receive Email Updates" at the bottom of this page to receive updates.
---
Licensed programs
The Town of St. Marys has provided quality childcare since 1976. Our services are led by registered Early Childhood Educators and licensed by the the Ministry of Education:
Recreation programs
The Pyramid Recreation Centre offers Camp PRC day and part-day camps. The Youth Centre offers a supervised space for youth in Grades 4 to 8.
Please visit our COVID-19 webpage for any temporary changes in services and programs.