Elections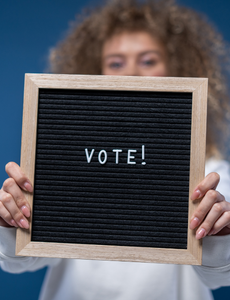 2022 Municipal Election
St. Marys' 2022 municipal election to elect a Mayor, Councillors and School Board Trustees is taking place on Monday, October 24, 2022.
Key Dates
May 2, 2022: Nominations open
August 19, 2022, 2:00 pm: Nominations close
August 22, 2022, 4:00 pm: Nomination certification
October 8, 2022, 10:00 am - 4:00 pm: Advance voting
October 24, 2022: Election Day
November 15, 2022: New term of office begins
Voter Eligibility
Anyone can vote in a municipal election who, on the day of the election, is:
18 years of age or older
A Canadian citizen
A resident of St. Marys or owner of land or tenant in St. Marys or the spouse of an owner or tenant
Not prohibited from voting by law
Your name must be on the voters' list in order for you to cast a ballot.
VoterLookup
The Municipal Property Assessment Corporation (MPAC) provides the Preliminary List of Electors to each municipality before the election. Visit voterlookup.ca to make sure you are on the list and your information is accurate.