Camp PRC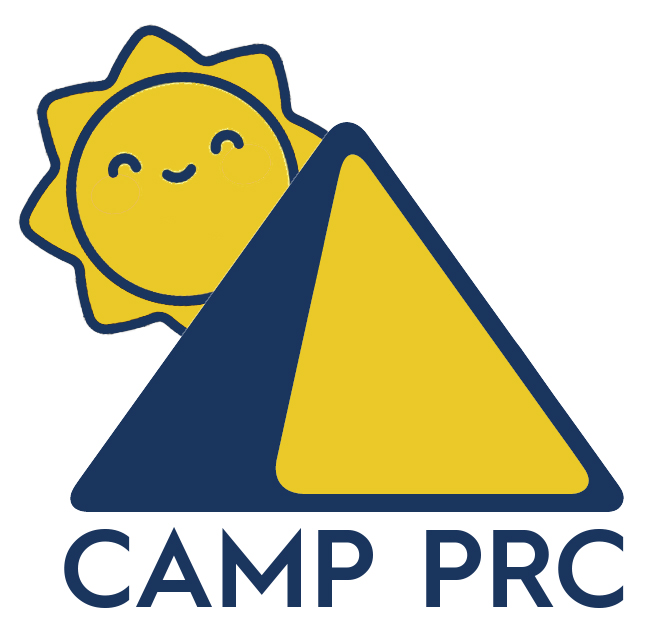 We're looking forward to running Camp PRC this summer from July 4 to September 1, 2023!
Currently accepting registrations for those entering grade 2 (born in 2016 or older), to grade 7 in the 2023-24 school year, Camp PRC will keep your child happy, active and engaged with a variety of activities for every interest. It's time to create new adventures and lasting memories!
NEW this year, Camp PRC is now offering 3 swim days!
Fees
The cost to attend is $185 per child for the week.
Part-week requests are available for $37 per day per child; however, priority will be given to full week requests.
If a week you are looking to book is full, you can be put on the waitlist and will be contacted should a spot open up.
Fee Subsidy/Payment Plan
If you are currently receiving financial assistance, contact your Community Subsidy Department (located in Stratford), for approval.
Payment Plans can be offered for those requiring assistance. July registered camp days would be due June 1 and August registered camp days would be due July 1.
Call 519-284-2160 to register vs online.
Refund Policy
Full Refund provided up to 2 weeks prior to camp starting. After this date, a refund will only be issued if the spot can be filled by another camper.
Weekly themes
Better Together (July 4 - 7)
Do you have what it takes to be part of a team and survive the wide array of obstacles, brain busters, sports, and unique challenges together? Only those up for the challenge and fun need apply!
Time Travelers (July 10 - July 14)
Come travel with us through some of the decades from the past.
Around the World (July 17 - July 21)
Oh, the places you'll go! There is fun to be done! There are points to be scored. There are games to be won.
Mad Scientists (July 24 - July 28)
The Mad Scientist is back at it again creating exciting experiments and trying new mixtures. The Camp PRC lab needs your help putting together the ultimate science experiment to stop the scientist's madness!
Disney (July 31 - August 4)
Bibbity-boppiti-boo and a sprinkle of pixie dust too!
Superheroes (August 8 - August 11)
No need to go to the movies or open a comic book to discover incredible heroes, there are plenty right here in St. Marys! We will have the opportunity to meet and learn from community superheroes during this exciting week.
Treasure Hunters (August 14 - August 18)
Shiver me timbers and ahoy there! Join in the adventure to help solve clues and find the treasure!
Out of This World (August 21 – August 25)
Want to know what is among the stars? Well blast off with Camp PRC into constellations and feast your eyes on our glorious galaxy as we travel through outer space this week!
Show Time (August 28 – September 1)
Show off your talent, face your fears, and follow the clues throughout the week to reach the last pitstop! Yes, that's right - it's TV Show Mania! Campers will experience some of the most popular shows throughout the week.
Drop-off and pick-up times (subject to change)
Drop-off: 8:00 a.m. to 9:00 a.m.
Pick-up: 4:00 to 5:00 p.m.
Online Registration Tips
Be sure to update your existing account to ensure each child is listed as a family member
Remember to update your child's age/grade
Fill out any medical, allergies or specific needs full to ensure a quality experience
Frequently Asked Questions (FAQs)
My child's is in a younger or older grade, can they still participate?
Camp PRC is designed for individuals in Grades 3 to 7 (born in 2015 and older). Youth entering grade 2 will be considered if spots remain after May 1, 2023
If your child's age is outside the designated grades, please contact the Recreation Supervisor, Darcy Drummond at ddrummond@town.stmarys.on.ca or call 519-284-2340, ext. 626 to determine if Camp PRC is right for your child.
What should my child bring each day?
Lunch as well as morning and afternoon snacks

Reusable water bottle
Running shoes
Hat
Sunscreen
Any necessary medication
Face masks (optional)
Swim suit (Tuesdays and Thursdays)
Towel
My child is on the wait-list, when will I know if they can attend?
If your child ends up on a waitlist and a spot opens, we will reach out to confirm registration and payment at that time.
How far in advance do I need to cancel to get a full refund?
Full refunds provided up to two (2) weeks before camp starts. After this date, refunds will only be granted if the spot(s) can be filled by another camper.