Camp PRC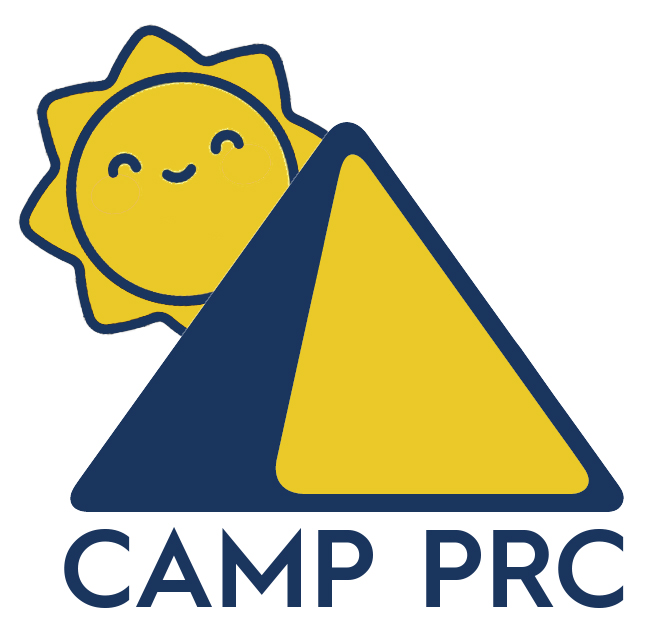 Camp PRC is back for 2021!
Town staff are working hard to design a fun-filled summer day camp experience, while adhering to the COVID-19 regulations set by the Province of Ontario. This means some of our favourite activities may have a special twist to ensure safety measures are in place, like social distancing.
Take me to the COVID-19 Camper screening form. Please fill in one form, per child, per day, and submit at least 30 minutes prior to arriving at Camp PRC. If you have any difficulties with the form, staff will be able to assist you on site.
Camp PRC continues its mission to keep your child happy, active, and engaged with a variety of activities for every interest! It's time to create new adventures and lasting memories.
Take me to the Camp registration form.
Camp PRC is designed for individuals in Grades 2 to 6 and the main location is at the Pyramid Recreation Centre located at 317 James Street South, St. Marys.
If your child's age is outside the designated grades, please contact the Recreation Supervisor, Darcy Drummond at ddrummond@town.stmarys.on.ca or call 519-284-2340, ext. 626 to determine if Camp PRC is right for your child.
---
Camp Dates and Themes
Throughout summer, Camp PRC will keep participants engaged with a variety of fun and interesting activities focused on a unique theme each week. Camps will run as shown, pending COVID-19 regulations set by the Province of Ontario.
PRC Game of Games July 5 – 9
Give me Player One. Give me Player Two. Be ready for everything and anything – it is time for the ultimate game showdown. Bring your game face as we put a Camp PRC twist on a bunch of your favourite game show competitions. Plus, you will get to design and play your own exciting Game Show!
The Mad Scientist Lab July 12 – 16
The Mad Scientist is back at it again creating exploding experiments and trying new mixtures. The Camp PRC lab needs your help putting together the ultimate science experiment to stop the scientist's madness.
The Wild Wild Ranch July 19 – 23
Saddle up! It's time to learn all the ins and out of Ranch life. But it's not all sunshine and horses when you are hunting down the Wanted Camp PRC Counselor for stealing your gold. Help us by using your new skills to track down the PRC bandit.
Olympics July 26 – 30
The opening ceremony has begun! Light your torch, raise your flag and help us celebrate the 2021 Summer Olympics. Join us for a week full of tournament-style events inspired by the summer games.
Community Superheroes August 3 – 6
No need to head to the movie theatre or open a comic book to discover incredible heroes.There are plenty right here in St Marys! Through community engagement, we will have the opportunity to meet and learn from community superheroes during this exciting week.
Camp PRC at Universal August 9 – 13
Congratulations! You just won a free week pass to the thrills and action at Universal Studios. Each day Camp PRC will transform into a new theme inspired by of some of the most popular rides inside the world-famous park.
Back to The Future August 16 – 20
Everyone wants to go back in time. Well, guess what? Now you can, with Camp PRC's new Time Traveler 3500. Each day, we will set the dial for a different decade, making sure to dress for the times, and avoid getting caught by the time police.
Out of This World August 23 – 27
3-2-1 BLAST OFF! You are now leaving the Earth's atmosphere. Buckle up for five full days in space learning about the life of an astronaut, and if aliens really are out there.
Around The World August 30 – September 3
Get your passports ready to learn about the wonders of the world, different cultures, and traditions. Each day, we will be celebrating a different global festival and concluding our world tour with a multicultural fair of our own.
Fees and Hours
2021 Summer Camp Rates
$33.15 per day
$165.75/week/child
$132.50/week/child for the week of August 3 – 6 (4-day camp week due to holiday)
Camp PRC will run on reduced hours to align with COVID-19 regulations and to maintain a safe return for staff and participants.
Camp PRC will run Monday to Friday from 8:00 am - 5:00 pm, excluding statutory holidays.
Camp will not run Monday, August 2, 2021.
Registration and Payment
Registration is open. Please fill out one registration form per child. Do not delay as space will be limited due to COVID-19 regulations. The registration form can be found here.
Completed registration forms can be submitted by emailing the Recreation Supervisor, Darcy Drummond at ddrummond@town.stmarys.on.ca or by dropping the form off at Entrance C/Friendship Centre at the Pyramid Recreation Centre located at 317 James Street South, St Marys.
Please do not include payment in your submission. You will be contacted for payment arrangements upon your child's placement into camp. If we are unable to accommodate your request, you will be contacted as soon as possible.
What to Bring
Lunch and snack
Bottle of water
Running shoes
Sunscreen and a hat
Any necessary medication
Face masks
Safe Return to Camp Information
Changes may occur depending on provincial COVID-19 regulations.
The Town of St. Marys welcomes participants back to Camp PRC. The measures below are to ensure the safe return of participants and staff.
Spots will be limited to align with COVID-19 regulations set by the Province of Ontario
Campers will be placed in cohorts/groups based on age and ability
Minimum crossover between cohorts/groups and with members of the public
Daily screening will take place for staff and campers
Participants experiencing COVID-19 symptoms are required to stay home
Parents/Guardians will not be permitted to enter program space
Designated drop-off and pick-up locations
Activities will be modified to encourage physical distancing
Masks are required indoor and outdoor when physical distancing cannot be maintained (not required in pool or splash pad)
Face masks and eye protection will be worn by staff when physical distancing cannot be maintained
Sanitizer will be available within program space and reminders for handwashing will be provided
Shared space will be cleaned between cohort access
Additional PPE and protocols for administering first aid
Contact Information
E-mail the Recreation Supervisor, Darcy Drummond, at ddrummond@town.stmarys.on.ca or call 519-284-2340, ext. 626.