News
Posted on Friday, November 26, 2021 09:55 AM
Service Disruption
Due to maintenance on the Church Street sidewalks outside of Town Hall, Town Hall and the public washrooms will be closed starting today, Friday, November 26 and will reopen Wednesday, December 1 for regular hours. If immediate service is required, please proceed to the Municipal Operation Centre (408 James Street S., St. Marys).
We apologize for any inconvenience and thank you for your cooperation.
Contact
Jenna McCartney | Clerk
519-284-2340, ext. 212 | clerksoffice@town.stmarys.on.ca

Posted on Tuesday, November 23, 2021 02:53 PM
The Town of St. Marys has lots to offer children and youth over the coming weeks! We've rounded up a few highlights for easy sharing.
Further details can be found on our website (www.townofstmarys.com) and various social media pages (available by clicking the corresponding social media icons on at the top of our website).
If you work with children or youth in the community, we've also put together a social media kits or "shareables" that you can use. Thank you for helping us get the word out!
Teens
Posted on Tuesday, November 23, 2021 12:47 PM
Don't forget to "save space for Santa" for the parade this Saturday, November 27
Santa makes his traditional parade return to St. Marys this Saturday, November 27 at 7:00 p.m.!
After a year's absence, the community is asked to "save space for Santa" in the downtown so that those who choose to watch the parade will be able to do so in a socially distanced manner, without the risk of moving and idling vehicles.
Volunteers will begin closing parking stalls on Queen Street between Water and Peel...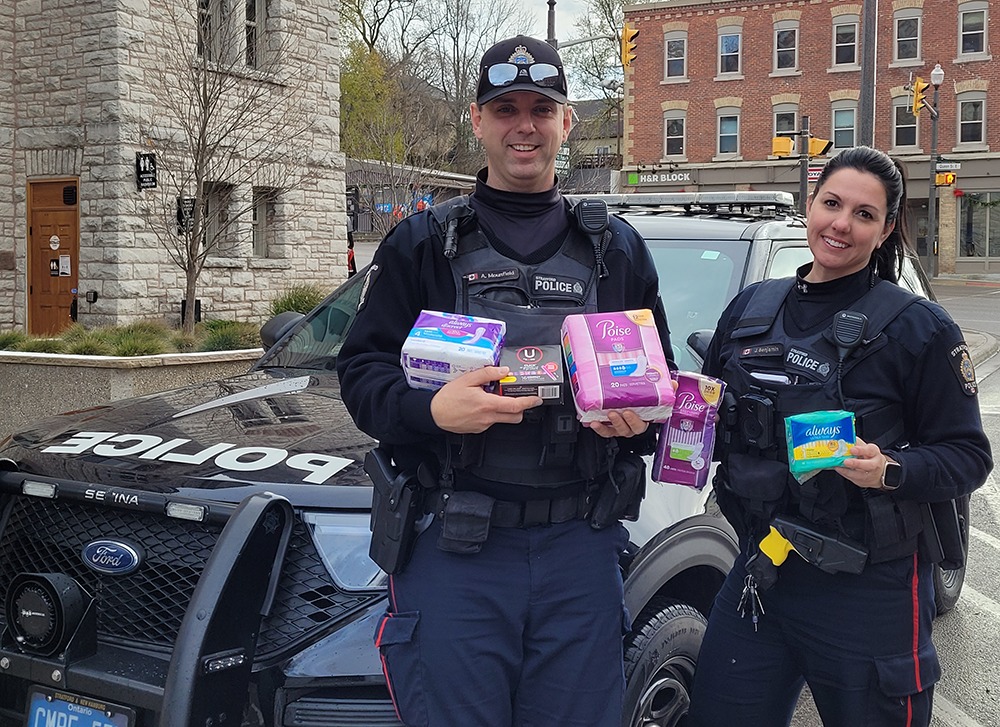 Posted on Tuesday, November 23, 2021 11:41 AM
The following news release was published by the Stratford Police Service and is being shared on it's behalf.
On Tuesday, November 30, 2021 the Stratford Police Service will be joining the rest of the world as we come together to share in the generosity of this year's Giving Tuesday!
Giving Tuesday is a world-wide movement aimed to inspire generosity and the act of giving. Whether it be a smile, an act of kindness to a neighour, donating some of your time, or giving some of what we have to those...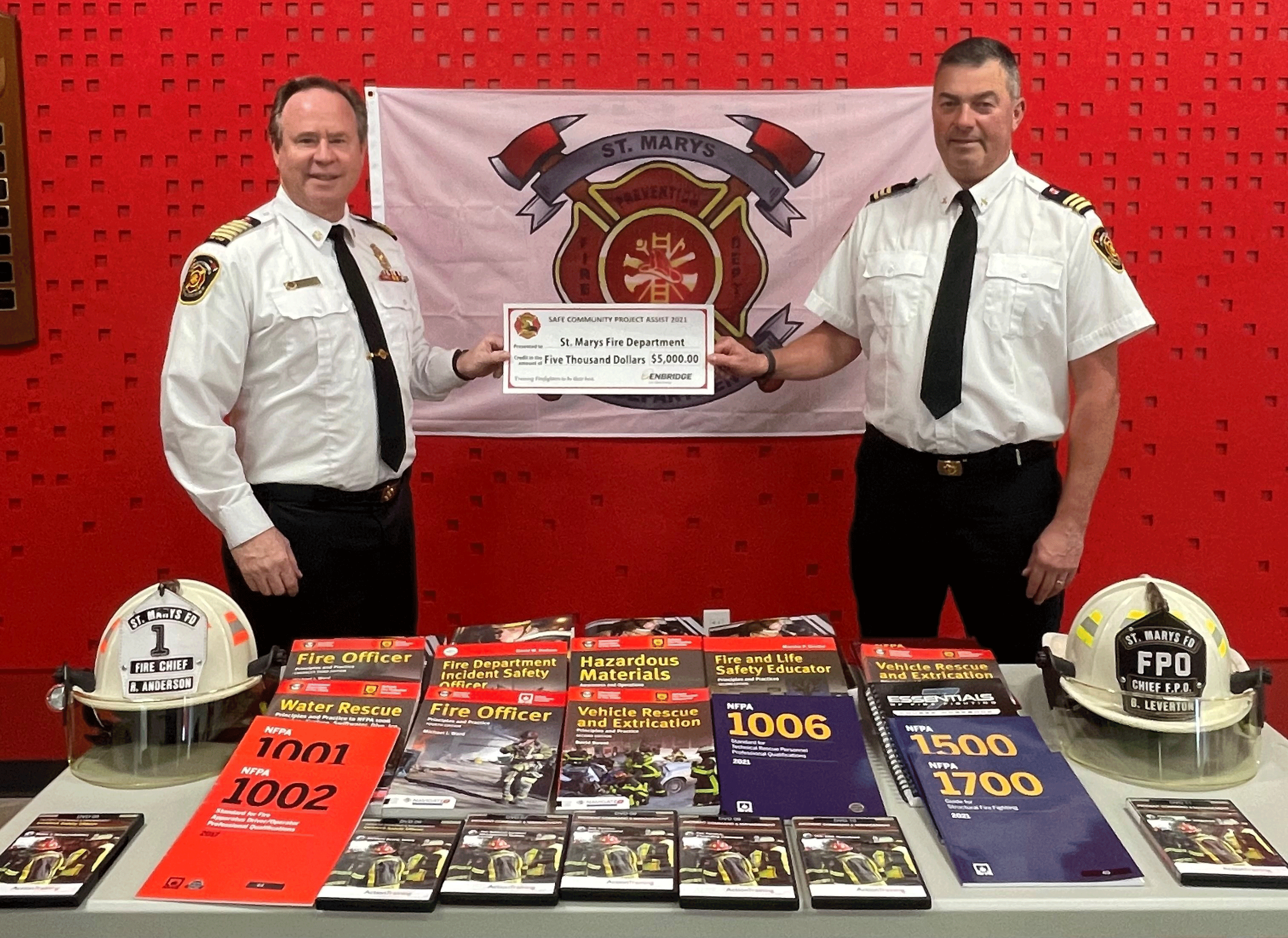 Posted on Tuesday, November 23, 2021 08:45 AM
This release was published by Enbridge Gas and is being shared on their behalf.
Enbridge Gas is helping the St. Marys Fire Department purchase firefighting training materials, through Safe Community Project Assist–a program with the Fire Marshal's Public Fire Safety Council that supplements existing training for Ontario volunteer and composite fire departments in the communities where Enbridge operates.
"At Enbridge Gas, safety is our priority. We're proud to support Ontario firefighters who share...