News
Posted on Thursday, January 20, 2022 11:46 AM
St. Marys Town Council has thrown its support behind the draft 2022 municipal budget. The budget proposes a modest overall increase of 1.06% -- or approximately $50 for a typical residential property. Of that amount, 0.88% (or $29) will be reflected on residents' annual property tax bills; the remainder will be added to residents' water and wastewater bills.
Staff were intentionally conservative when planning this year's budget, given the ongoing financial impacts of the COVID-19 pandemic. Financial...
Posted on Tuesday, January 18, 2022 09:30 AM
The St. Marys Fire Department is sharing safety tips following two tragic and preventable fires in the United States.
On January 5, 2022, a fire in Philadelphia killed 12 members of the same family, including 8 children. The fire was the result of a child playing with a lighter and igniting a Christmas tree. None of the six smoke alarms inside the two-story unit were working and some may have recently been removed. One alarm in a shared basement did work but activated late.
Less than a week later,...
Posted on Wednesday, January 12, 2022 09:31 AM
St. Marys Town Council is holding a Special Meeting of Council on Tuesday, January 18, 2022, beginning at 9:00 a.m. The meeting will mark the end of Town Council's budget deliberations. It will be held virtually and will be live streamed to the Town's YouTube channel. The agenda will be available on the Town website on Friday, January 14.
A draft version of the 2022 Municipal Budget is available at townofstmarys.com/budget.
Public input related to the budget can be received up to 4:30 p.m. on Monday,...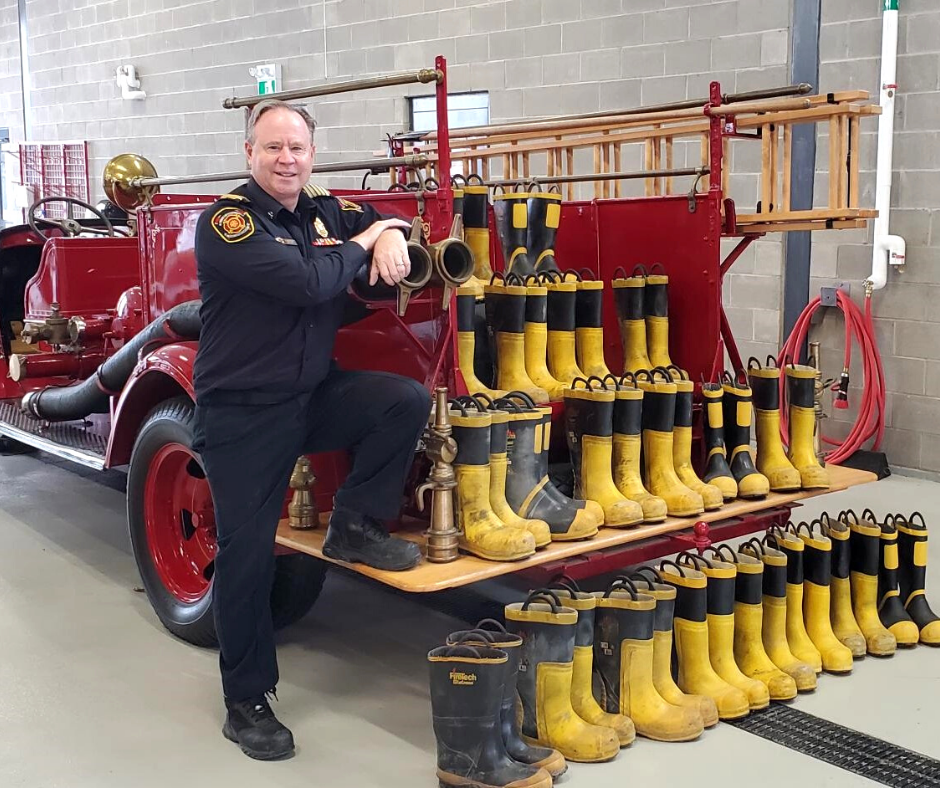 Posted on Friday, January 07, 2022 08:44 AM
St. Marys Fire Department donates boots to Firefighters Without Borders Canada
The St. Marys Fire Department has donated a truckload of firefighter boots to Firefighters Without Borders Canada (FWB Canada). Twenty-one pairs in total are being donated to fire service organizations in need.
The decommissioned boots are still in great condition and suitable for service, however they expire for use in Canada after 10 years. Without organizations like Firefighters Without Borders Canada, the gear would...
Posted on Thursday, January 06, 2022 08:50 AM
This article was released by the City of Stratford and is being shared on its behalf.
Stratford – On January 3, 2022, the Province of Ontario announced the provision of emergency child care for eligible essential workers for their school-aged children. In Stratford, Perth County and St. Marys, these spaces will be allocated in chronological order from application date and will only be available to those who are listed by the Province of Ontario as workers eligible for emergency child care. Eligible...