News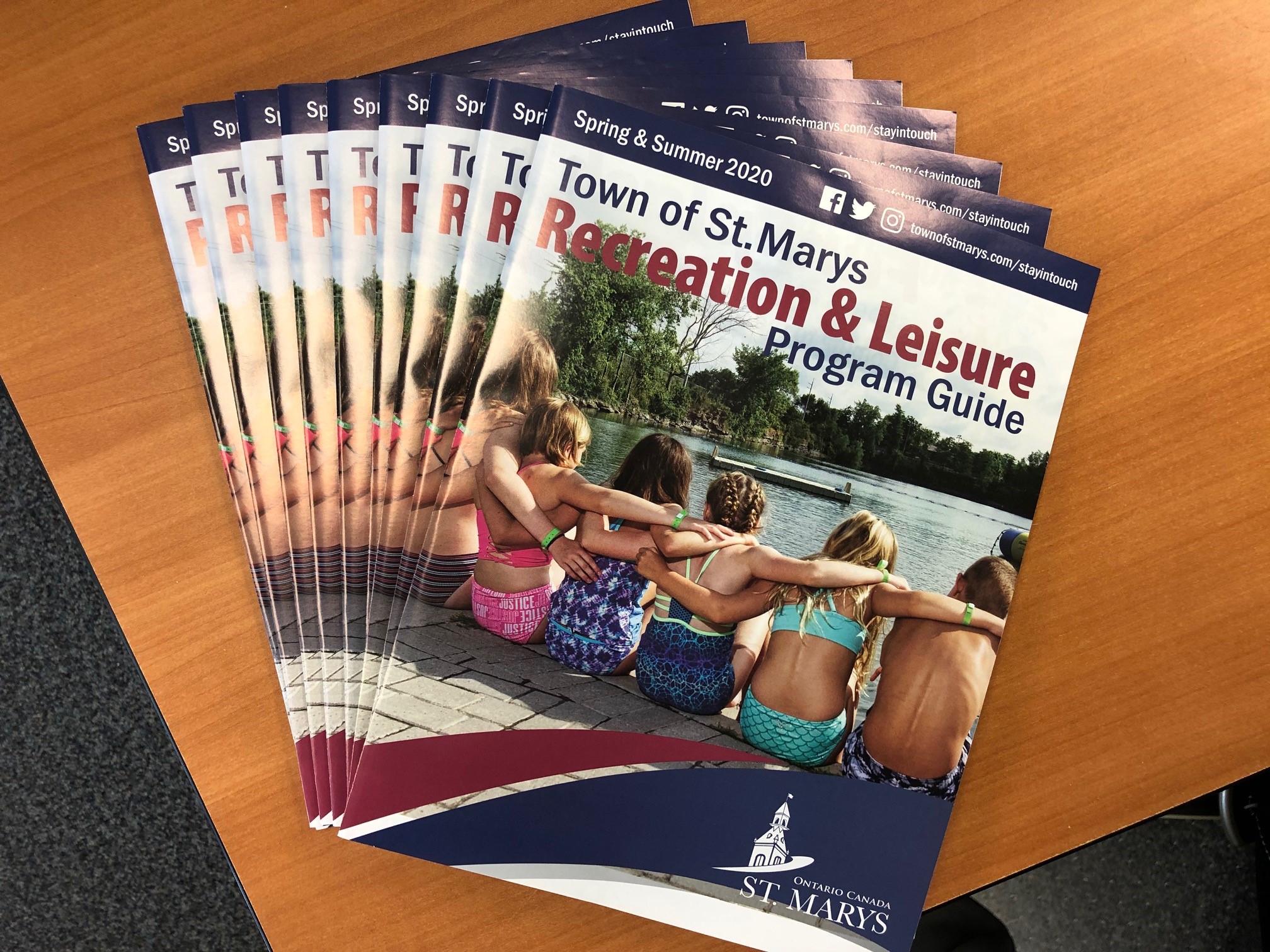 Posted on Friday, February 28, 2020 03:00 PM
The Town of St. Marys Recreation & Leisure Program Guide for spring and summer 2020 is now available online at www.townofstmarys.com/townguide. A limited number of hard copies of the guide are also available at the Pyramid Recreation Centre (PRC), Town Hall, Municipal Operations Centre, and the St. Marys Public Library.
The guide features Town-run programs for all ages, contact details for community groups and a listing of various events that will take place in St. Marys throughout spring and...
Posted on Monday, February 24, 2020 09:30 AM
Funds used to purchase lifesaving rescue equipment
The St. Marys Fire Department has a brand new tool that could make the difference between life and death during an emergency. It's all thanks to a $2,500 donation from Cascades, which was presented to Fire Chief Richard "Andy" Anderson on Thursday, February 13, 2020.
The funds from Cascades were used to purchase a high-rise pack, a piece of equipment designed to assist fire fighters when responding to calls at industrial facilities and apartment buildings....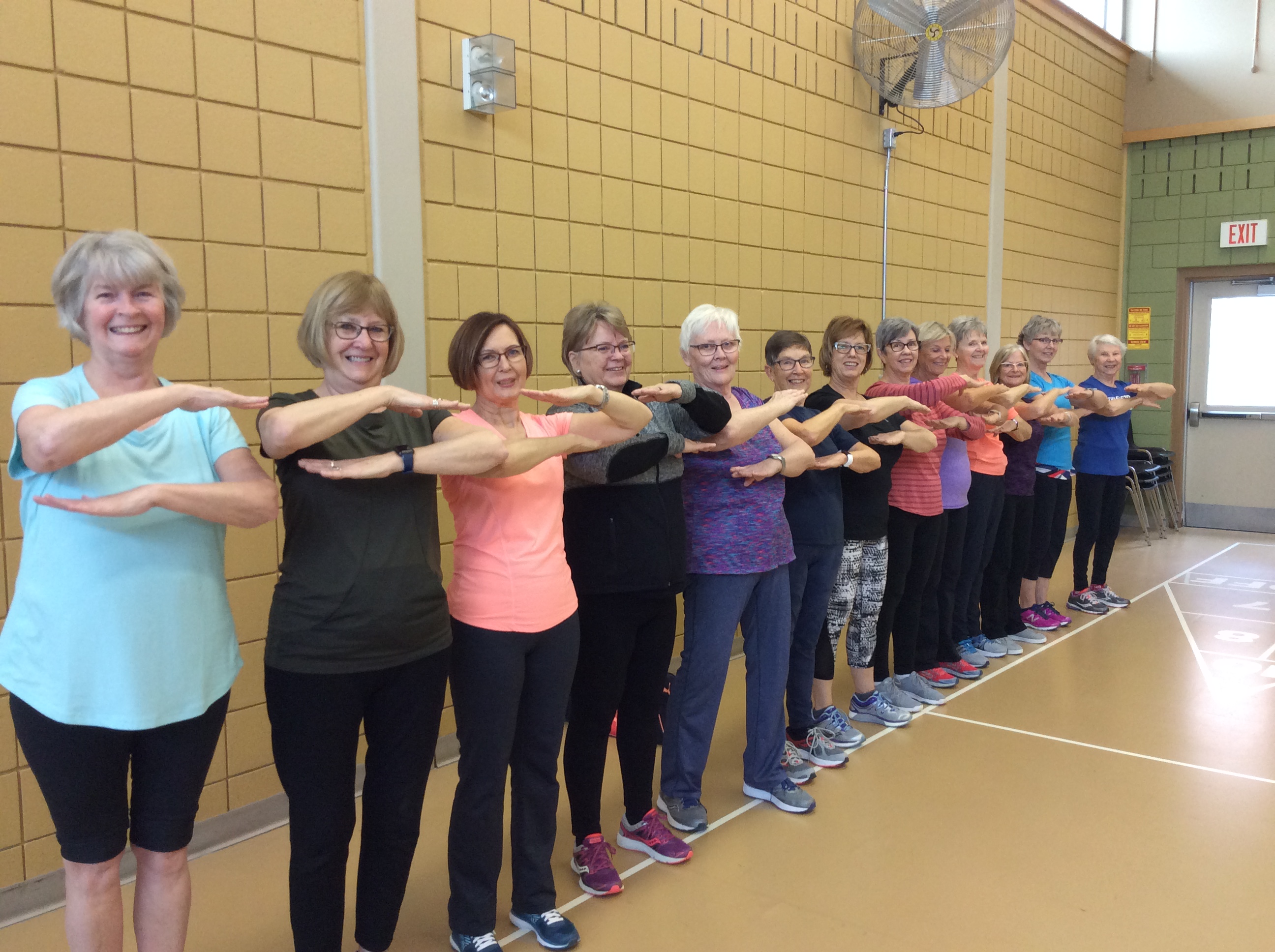 Posted on Friday, February 21, 2020 03:00 PM
In an effort to celebrate women's achievements, raise awareness against bias, and take action for equality, the Friendship Centre at the Pyramid Recreation Centre will host its third annual International Women's Day event on Friday, March 6 at 1:00 p.m.
The campaign theme for International Women's Day 2020 is #EachforEqual. The campaign believes that an equal world is an enabled world and that individually, everyone is responsible for their own thoughts and actions - all day, every day. The campaign...
Posted on Thursday, February 20, 2020 03:15 PM
Area will be repurposed to add more spectator seating and storage
After serious consideration and consultation, the Town of St. Marys has decided to permanently decommission the spa at the Pyramid Recreation Centre (PRC). Council approved the move on Tuesday, February 11, 2020, following recommendations from staff and the Town's Recreation and Leisure Advisory Committee.
The spa was first opened in 2008, along with the PRC's pool and sauna. Since then, the spa has been fraught with issues, experiencing...
Posted on Thursday, February 20, 2020 11:30 AM
VIA Rail service has officially been restored in southwestern Ontario following a cancellation that began on Thursday, February 13, 2020.
Trains are now running through St. Marys on their usual schedule.
The customer service desk at the St. Marys VIA Rail Station is open for regular hours and staff are available to assist passengers.
Additional updates will be provided as they become available. For more information, visit www.viarail.ca.
-30-
Contact
Kelly Deeks-Johnson | Tourism & Economic Development...