News
Posted on Wednesday, March 25, 2020 09:00 AM
The Town of St. Marys is introducing a new initiative designed to connect residents with resources during the COVID-19 outbreak. The Community Wellness Program will launch on Thursday, March 26, 2020, and will operate from Monday to Friday between 8:30 a.m. and 4:30 p.m.
The program aims to address a number of issues that could emerge in the community as the COVID-19 crisis continues to unfold. The program's goal is to reduce or eliminate barriers related to food, nutrition, medication and other essential...
Posted on Thursday, March 19, 2020 12:00 PM
Following the lead of the Province of Ontario, the Town of St. Marys has made the decision to declare a State of Emergency, effective March 19, 2020 at 9:30 a.m. in response to the COVID-19 outbreak. To date, there are two confirmed cases of COVID-19 among St. Marys residents.
The decision was led by Mayor Al Strathdee:
"I am declaring a State of Emergency to impress upon residents the urgency and seriousness of this situation," said Strathdee. "With a second case now confirmed in St. Marys, we all...
Posted on Wednesday, March 18, 2020 11:45 AM
Municipal offices, recreation and leisure facilities, and child care centre closed
In an effort to promote social distancing and help prevent the spread of COVID-19, the Town of St. Marys has indefinitely closed its municipal offices, located at Town Hall and the Municipal Operations Centre.
This action follows the closure of a number of other municipal recreation and leisure facilities, as well as the St. Marys Child Care Centre. All programs, bookings and events at each of these facilities are cancelled....
Posted on Saturday, March 14, 2020 01:45 PM
Resident is first confirmed case in Huron-Perth region; risk remains low
The Town has been notified by Huron Perth Public Health (HPPH) that a resident of St. Marys has tested positive for COVID-19 (corona virus).
According to HPPH, the resident is a 64 year-old male who presented to the emergency department at St. Marys Memorial Hospital on Thursday, March 12, 2020 with symptoms unrelated to COVID-19. His condition changed in the emergency department and it was identified that COVID-19 should be considered,...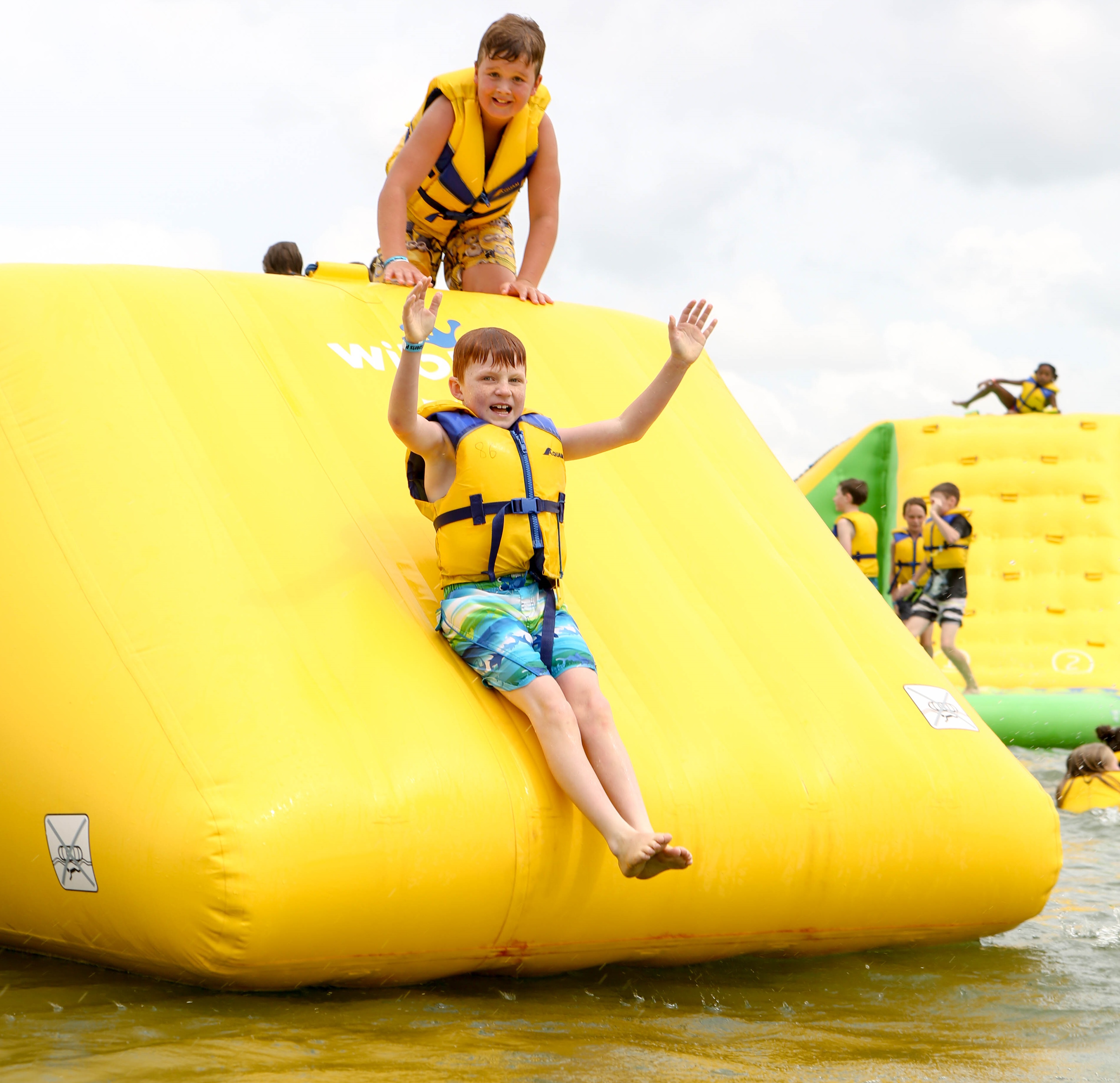 Posted on Wednesday, March 11, 2020 12:45 PM
New attraction will feature over 25 unique floating obstacles
Canada's largest outdoor freshwater swimming pool will soon be the site of an exciting new feature. On Tuesday, March 10, 2020 Town Council approved an inflatable sports park for the St. Marys Quarry. The attraction will be open to swimmers as of June 20, 2020.
Dubbed the FunSplash, this floating waterpark includes 25 different obstacles designed to challenge participants in a safe, outdoor environment. The FunSplash offers thrills for children...