News
Posted on Tuesday, April 12, 2022 04:11 PM
The St. Marys Museum will be closed to the public on Wednesday, April 20 due to staff training and events set-up.
Posted on Monday, April 11, 2022 03:56 PM
Elgin Street East between James Street South and King Street South will be closed for sanitary repair work on Tuesday, April 12 from 8:00 a.m. to 4:00 p.m.
Posted on Monday, April 04, 2022 03:55 PM
Disruption
Lane closures will be in place on Water Street South in front of the Lind Sportsplex starting on Wednesday, April 6, 2022. The lane closures are being put in place to accommodate work on the facility's retaining wall and should end on April 18, 2022.
Contact
Erica Martin-Coddington | Public Works & Planning Assistant
519-284-2340, ext. 221 | ecoddington@town.stmarys.on.ca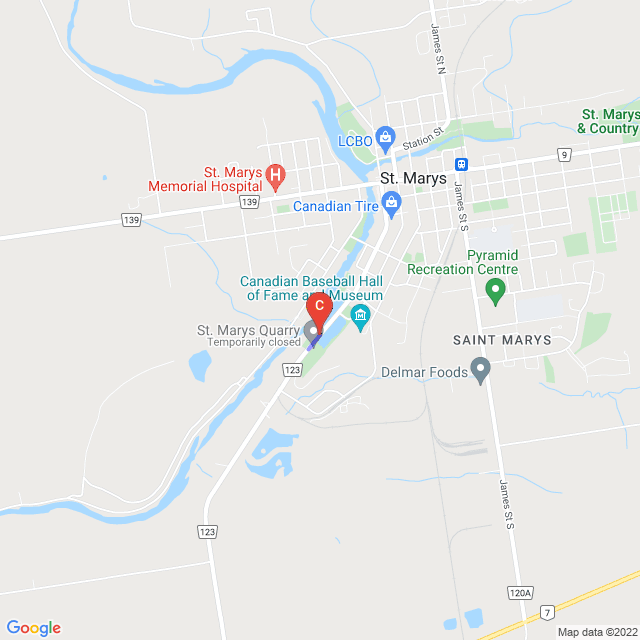 Posted on Monday, April 04, 2022 10:12 AM
Please note the following hours will be in effect for Town of St. Marys facilities for Good Friday (April 15, 2022) and Easter Monday (April 18, 2022).
Closed Friday, April 15 and Monday, April 18:
Administrative offices (Town Hall and Municipal Operations Centre)
Adult Learning
Before and After School Program
Child Care Centre
Fire Station
Landfill
Mobility Services Offices (Rides must be booked by 12 p.m. on Thursday, April 14)
Museum and Archives
Pyramid Recreation Centre (Aquatics Centre, Youth...
Posted on Sunday, March 27, 2022 09:52 AM
Disruption
Traffic flagging will be in place at the intersection of Queen Street East and James Street South starting Monday, March 28 at 9:00 am. Flagging is being done to accommodate the replacement of guard rails on the nearby bridge. The work should be completed by Wednesday, March 30.
Motorists should expect some delays as crews will be allowing traffic through on an alternating basis.
Contact
Erica Martin-Coddington | Public Works & Planning Assistant
519-284-2340, ext. 221 | ecoddington@town.stmarys.on.ca