News
Posted on Friday, September 20, 2019 04:00 PM
The Pyramid Recreation Centre Aquatics Centre will be re-opening on Monday, September 23 after being shut down since September 3 for its annual maintenance.
During the maintenance shutdown, the following projects were completed:
Steel beams repainted for rust protection (completed during week one of shutdown)
Door locks replaced due to wear and tear (completed during week one)
Tiles repaired and re-grouted as needed (completed during week two)
Complete cleaning of pool and pool deck (completed...
Posted on Friday, September 20, 2019 12:45 PM
Issued by Upper Thames River Conservation Authority (UTRCA) and reposted with their permission

The Upper Thames River Conservation Authority (UTRCA) invites media to see the new Stream of Dreams fence mural being installed at The Quarry in St. Marys on Wednesday, September 25th at 1:30 pm.

"We are pleased to bring the internationally recognized Stream of Dreams program to St. Marys," said Vanni Azzano, UTRCA Community Education Supervisor. "The students and staff from Little Falls...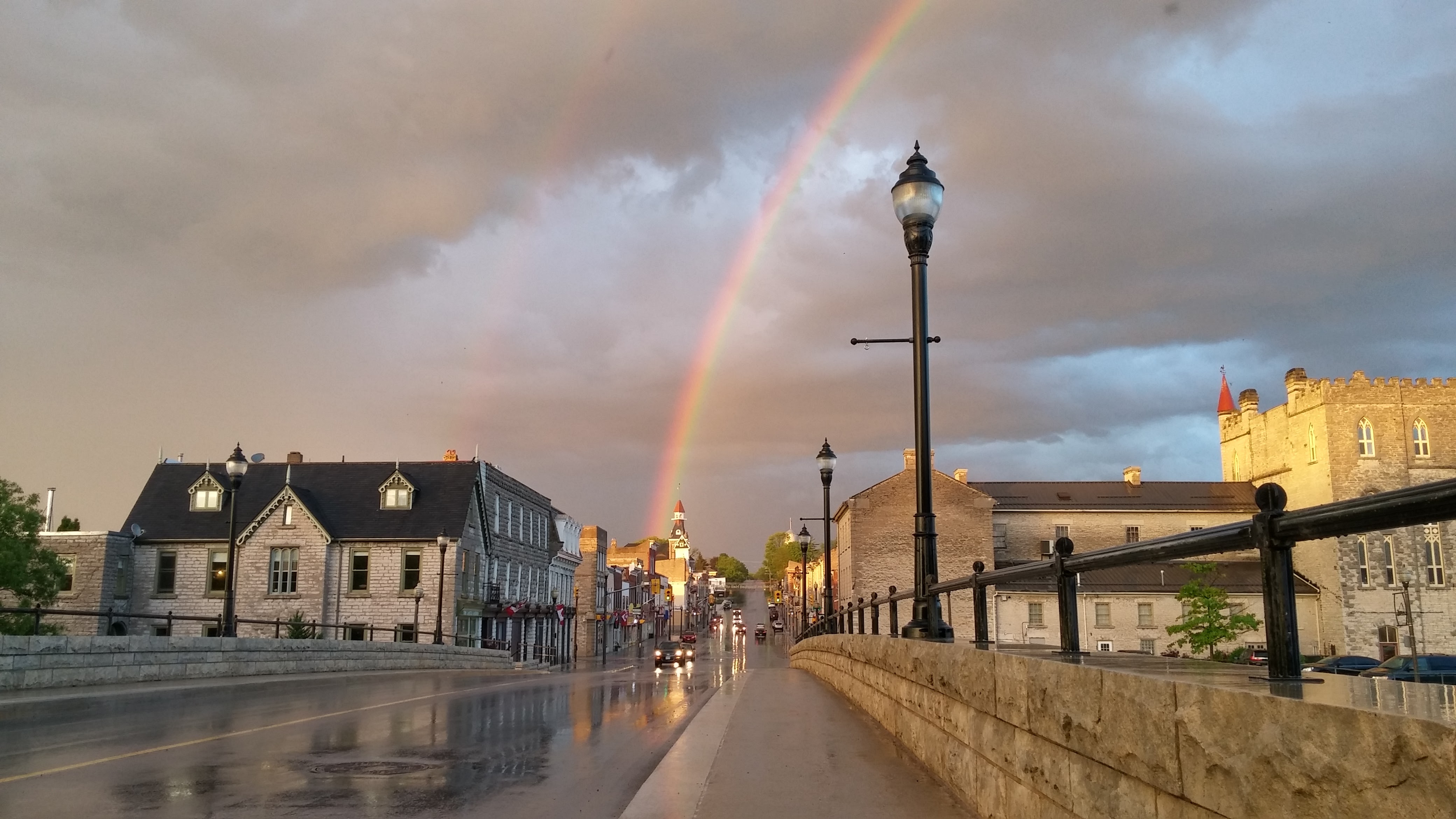 Posted on Monday, September 16, 2019 04:00 PM
Doors Open St. Marys is coming back, giving residents and visitors a unique opportunity to explore 15 of the most beautiful, intriguing, architecturally significant properties in St. Marys. The biennial event takes place Saturday, September 28 from 10:00 a.m. to 4:00 p.m.
The 15 sites include churches, private residents, municipal buildings and the train station, with highlights including:
Bus Tours: Knowledgeable guides will highlight the history, people and architecture that makes St. Marys so special....
Posted on Monday, September 09, 2019 04:30 PM
The Town of St. Marys Fire Department's annual rib and pig tail charity dinner is back!
Each year, the firefighters volunteer their time to serve dinner for the community in order to raise money for Muscular Dystrophy, local sports and other charities. In previous years, the Fire Department has seen between 500 and 600 residents attend this event. As in previous years, Kennedy's Restaurant & Catering will prepare the meal, which will include ribs, pig tails, sauerkraut, scalloped potatoes and...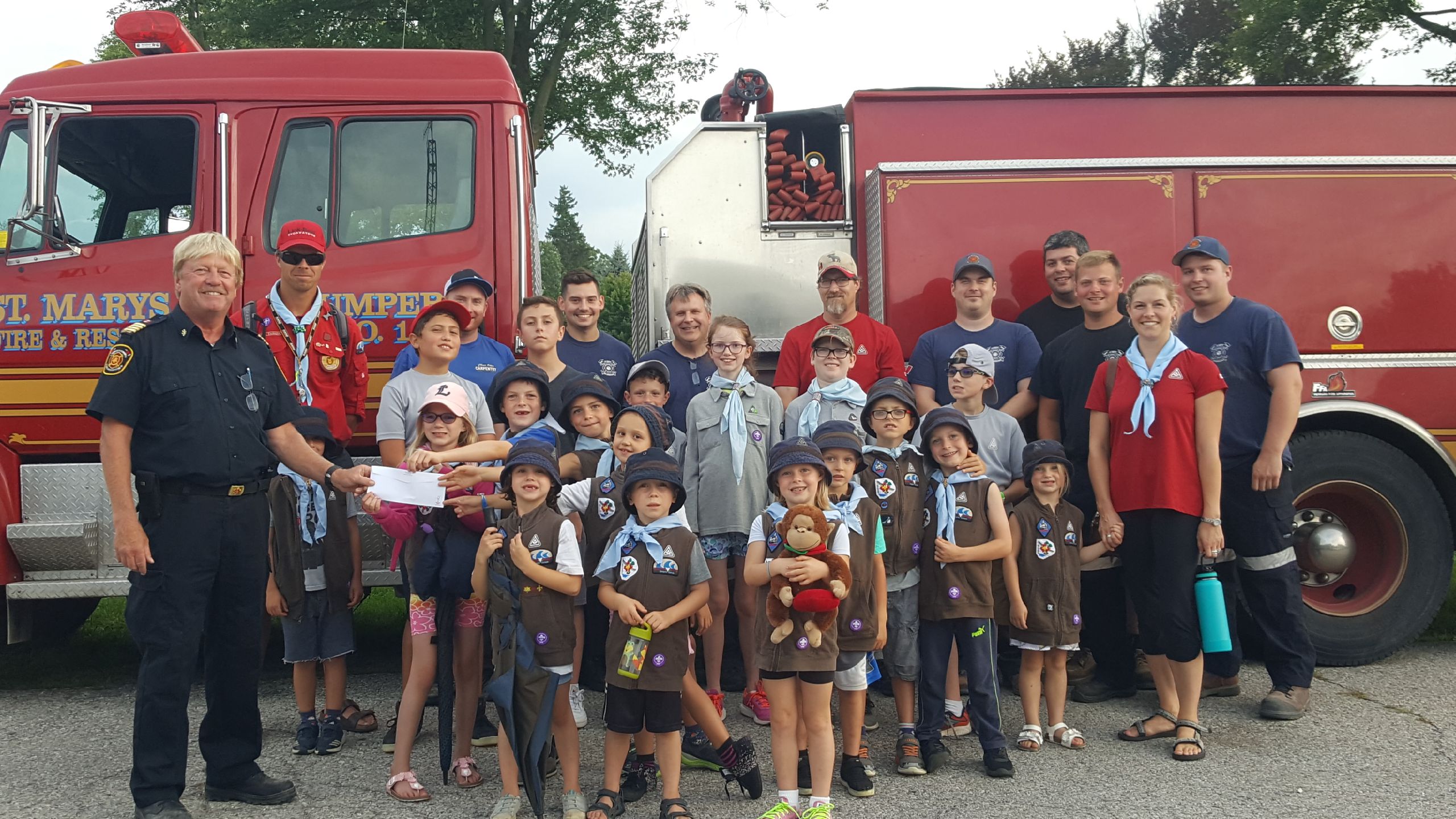 Posted on Friday, August 23, 2019 02:30 PM
St. Marys Firefighters received a nice surprise from the St. Marys White Tailed Beavers before conducting training last Wednesday night. The White Tailed Beavers were completing their North Star award and they decided that the $400 generated from their bake sale would be donated to the St. Marys Fire Department to purchase needed equipment and supplies not covered by their existing budget.
While visiting the Fire Department, the Beavers noticed the firefighters were practicing for the upcoming Waterball...