News
Posted on Monday, July 24, 2017 11:45 AM
Free sunscreen dispensers are now available at the St. Marys Quarry and Pyramid Recreation Centre splash pad. The dispensers were installed as part of Perth District Health Unit's "Protect all the skin you're in" campaign, funded through a grant from the John and Colleen MacDonald Family Fund, held within the Stratford Perth Community Foundation.
Town of St. Marys staff and the Health Unit are hoping the dispensers will encourage the public to apply sunscreen more often, thereby reducing their risk...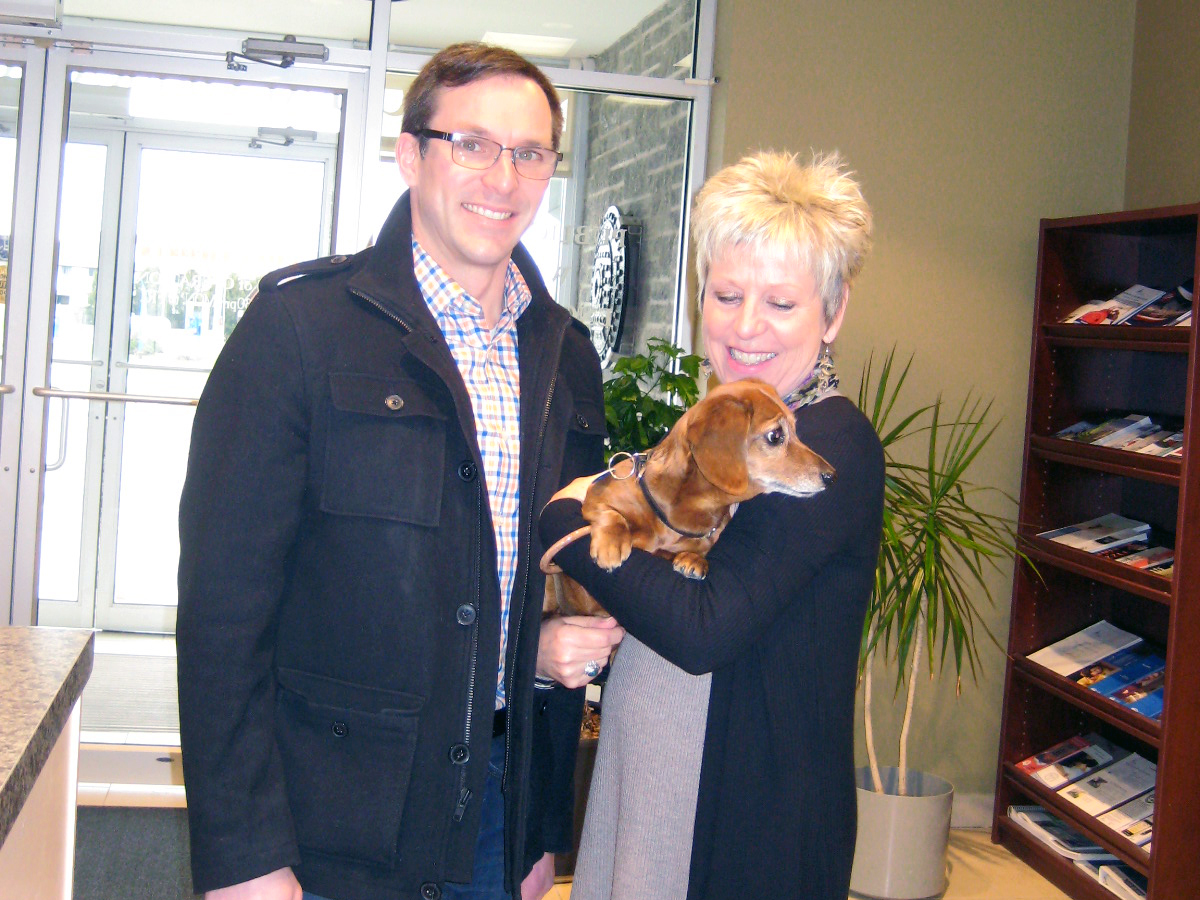 Posted on Friday, July 21, 2017 10:15 AM
Residents who license their dogs will now receive a free, portable dog-bag dispenser that they can clip on their pet's leash. The Town is hoping the program will encourage more residents to license and clean up after their pets, as required by Animal Control By-law 39 of 2008.
Animal licensing allows police, animal control officers and veterinarians to more easily return wandering pets to their owners.
Animal licenses can be purchased at the Municipal Operations Centre front desk at 408 James Street...
Posted on Wednesday, July 19, 2017 02:15 PM
Summer concert series features local favourites and new talent
Back by popular demand, the St. Marys Museum will be hosting its sixth annual Melodies at the Museum summer concert series during the month of August. Every Wednesday evening from 7:00 to 8:00 p.m. a different musical performance will take place on the Museum's front lawn. With five Wednesdays in August this year, there are five concerts to look forward to in the coming month!
Ron Break will start the series on August 2 with his first...
Posted on Tuesday, July 18, 2017 12:45 PM
Pedestrians in St. Marys must now press crosswalk buttons to activate downtown walking signals. The change comes as a result of a downtown traffic analysis study completed in June. The Town commissioned the study to verify the optimal timing and operation of the traffic signals installed in 2016 during the downtown reconstruction.
With intersecting arterial and collector roads, higher numbers of pedestrians and decreased sightlines due to building spacing, the downtown is the most traffic-heavy area...
Posted on Thursday, July 06, 2017 11:15 AM
Matthew Corbett to start in new role on July 24
The St. Marys Public Library has a new Chief Executive Officer. On Thursday, July 6 the Library Board announced the appointment of Matthew Corbett as CEO of Library Services. Corbett's new role with the Library will commence on Monday, July 24.
Corbett is currently a Branch Librarian at the Tay Township Public Library. He holds a master's degree in Library Information Services from Western University and a teaching degree from Laurentian University....