News
Posted on Tuesday, August 28, 2018 11:15 AM
2018/19 seminars will cover outdoor photography, election history and children's book illustrators
Calling all local history lovers and lifelong learners! The St. Marys Museum's popular seminar series gets underway for its 2018/19 season on Thursday, September 13, at 7:00 p.m.
Megan Lockhart will reprise her popular presentation "Outdoor Photography" for the season's inaugural seminar. Megan's years of working with the St. Marys Museum's photography archives has made her a local expert in some of its...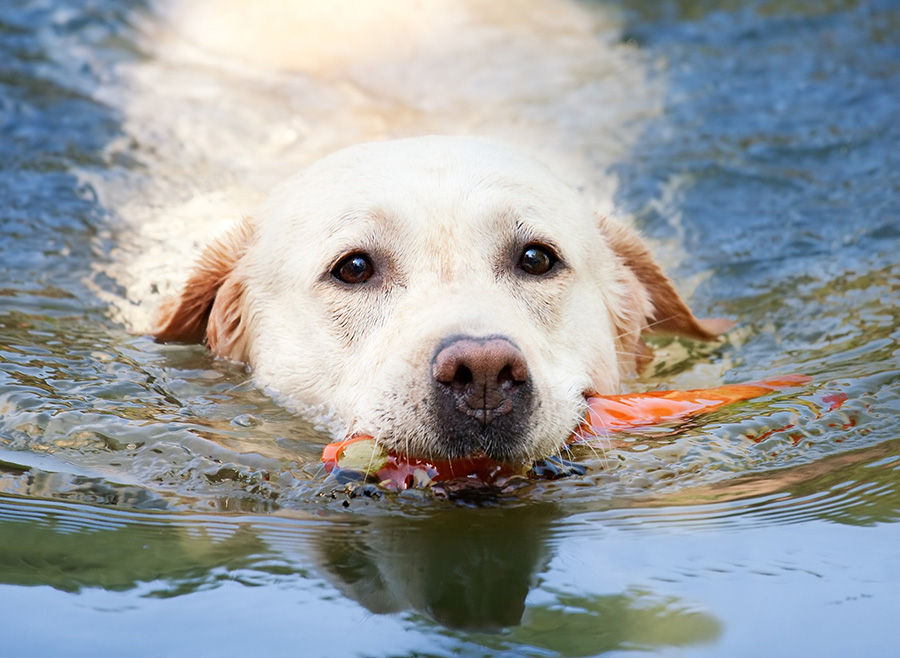 Posted on Thursday, August 23, 2018 11:15 AM
St. Marys Quarry to host event for the first time
On Saturday, September 1 from 10:00 a.m. to 12:00 p.m., the St. Marys Quarry will open its gates for the first time to everyone's four-legged best friend.
The St. Marys Pooch Plunge, formerly located at Cadzow Pool, is now being hosted at Canada's largest outdoor freshwater swimming pool. There will be music, prizes and a variety of water activities for dogs of all breeds.
Pet guardians ages eighteen and older will be able to swim with their dogs at...
Posted on Tuesday, August 14, 2018 01:45 PM
Town highlights alternative ways to enjoy the quarries
The Town of St. Marys is hoping a new by-law and signs will curb dangerous swimming and boating activities in the west fishing quarry. The new by-law enables police to lay a minimum $150 fine on anyone caught swimming or boating in the fishing quarry. The Town has also installed updated signs and moved a stone plaque people were using to scale the fence.
"Our aim is to ensure public safety and reduce damages to municipal property," explained Grant...
Posted on Monday, August 06, 2018 04:00 PM
Get your motors running for Saturday, August 18 show at Milt Dunnell Field
On Saturday, August 18, Milt Dunnell Field will take a stylish drive back in time as it hosts the seventh annual St. Marys Car Show. The show is open to all vintage and special interest vehicles and is a celebration of all things cruisers and chrome, hot rods and hood ornaments for vehicle owners, enthusiasts and admirers alike!
Registration for the show begins at 10:00 a.m. and is open until 12:00 p.m. There is a $10 entry...
Posted on Thursday, August 02, 2018 01:30 PM
The following service disruptions will be in place starting on Friday, August 3, 2018 to accommodate the set up for the filming of CBC Television's Murdoch Mysteries:
The parking lot at the St. Marys VIA Rail Station will be closed starting at 7:00 a.m. on Friday, August 3. It will re-open late in the afternoon on Tuesday, August 7. The VIA Station will remain open for regular operations during this time. Alternative parking will be available at the Pyramid Recreation Centre.
VIA Station open...