News
Posted on Friday, September 02, 2022 12:16 PM
The St. Marys Friendship Centre is hosting several exciting programs and events this fall. The Town urges residents to sign up as soon as possible to avoid disappointment.
Upcoming programs and events include (but are not limited to):
Ballroom Dancing: September 6 – October 25
Ballroom dancing instructors Stephen and Leonor provide a fun welcoming environment for participants of beginner and intermediate levels. Registration is required.
Zumba: September 13 – November 17
Come and dance, dance,...
Posted on Wednesday, August 24, 2022 09:24 AM
Town now seeking election workers to assist at polling stations
The Town of St. Marys is one step closer to the 2022 Municipal and School Board Elections. On Friday, August 19, the nomination period for mayor, councillor and school board trustee candidates officially closed.
Current Mayor Al Strathdee has been acclaimed for a third term – no other candidates came forward for the position. There are nine individuals competing for the Town's six councillor positions: Jim Craigmile, Robert Edney, Marg...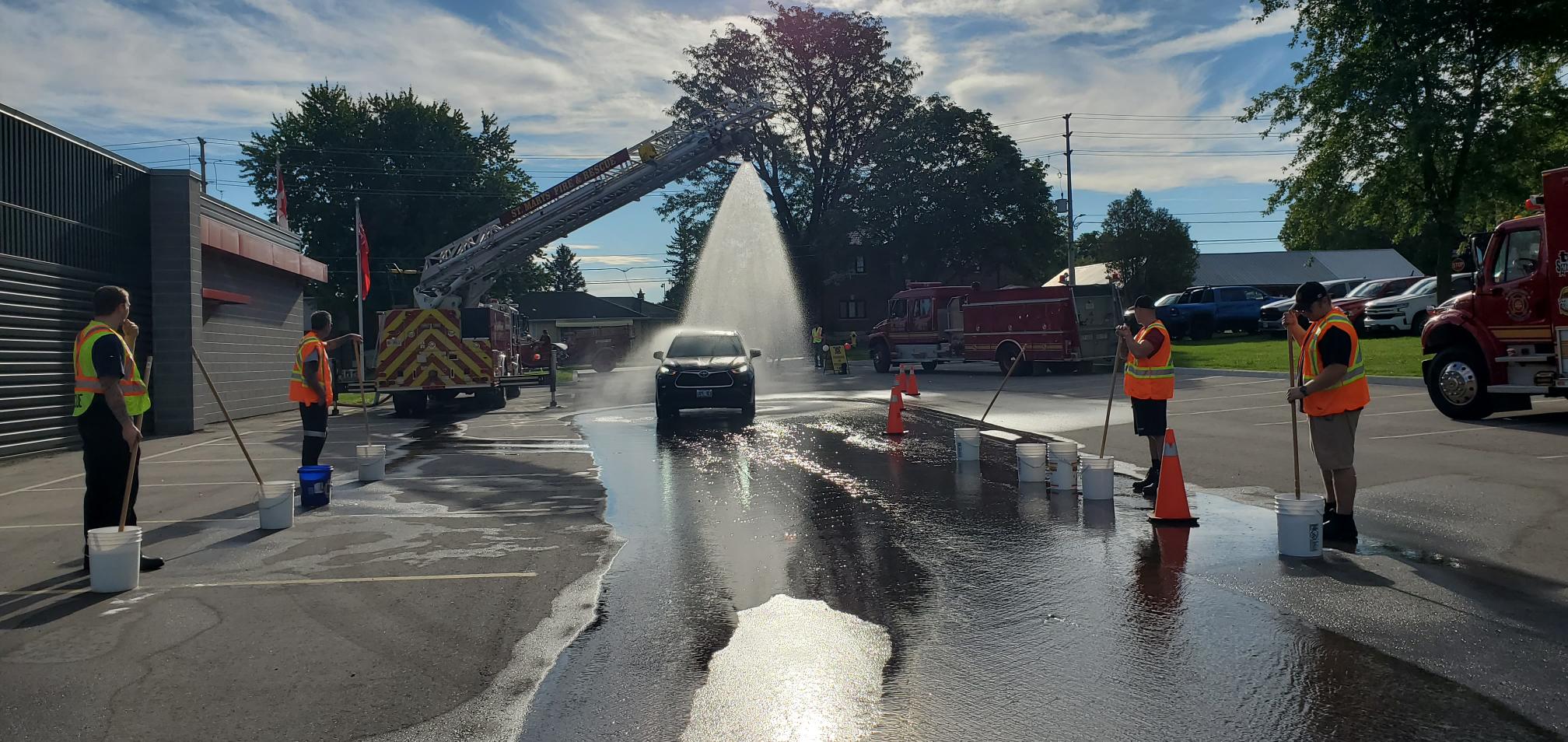 Posted on Wednesday, August 17, 2022 09:00 AM
The first annual car wash event hosted by St. Marys firefighters this past Saturday at the fire hall brought in over $2,000 for charity.
This year's event was made possible by all the volunteer firefighters, who all donated their time under the hot sun, scrubbing and hosing down cars, as they collected donations for the Ronald McDonald House charity.
"It was a real steady and beautiful day for it!" shared Josh Becker, a Lieutenant with St. Marys Fire Department since 2013. "A lot of people came through...
Posted on Tuesday, August 02, 2022 10:58 AM
The signs they are a-changin'.
Over the next several months, the Town will be swapping yield signs for stop signs in several locations throughout St. Marys' east ward.
The decision to change the signs was part of an amendment to the Town's Traffic, Parking and Boulevard Maintenance By-law, which Council approved in 2021. The amendment will also see the intersection of Waterloo St. S and Elgin St. E become a four-way stop.
In some cases, stop signs are being added to accommodate the installation of...
Posted on Wednesday, July 27, 2022 08:58 AM
The Town of St. Marys is providing the public with an update on a cyber security incident that occurred on July 20, 2022.
Upon learning of the incident, the Town took immediate steps to contain, manage and protect its data. The municipality has now engaged industry experts Deloitte Canada to assist with the response and conduct a thorough investigation of the incident.
In the meantime, all critical municipal services such as fire, police, transit, and water/wastewater systems continue to operate...