News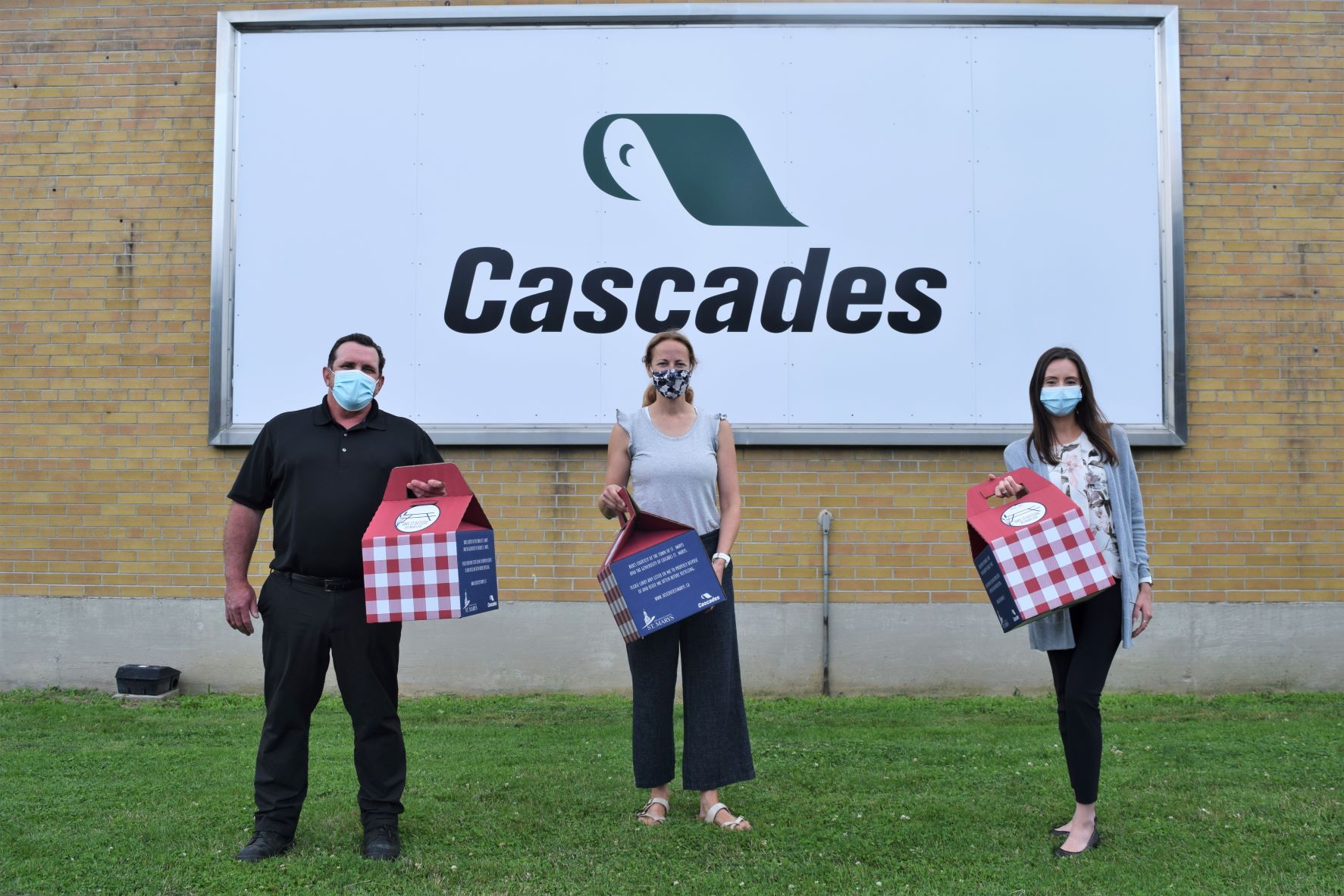 Posted on Tuesday, July 13, 2021 10:30 AM
Plan your picnic, take it outside, and support local!
What's a perfect complement to the painted picnic tables scattered about town? A perfectly local picnic, of course!
Starting this week, participating local eateries are offering special picnic packages for groups of diners wanting to get outside and enjoy the season. The full list of eateries, including menus, is available at www.discoverstmarys.ca/picnic. You can also follow participating eateries' social media accounts for details as menus may...
Posted on Friday, June 04, 2021 12:45 PM
Support over 40 local businesses with this fun financial initiative
What's in your wallet? Beginning this week, St. Marys Money can be!
Whether it's for the necessities of life, intended as a gift, or just a way to treat yourself, St. Marys Money is a feel-good way to spend money and support our community.
"St. Marys Money puts local spending power into shoppers' wallets and business tills," says Kelly Deeks-Johnson, Tourism and Economic Development manager for the Town. "It's a fun way to shop and...
Posted on Wednesday, June 17, 2020 09:15 AM
Online and offline, many ways to celebrate our nation
Canada turns 153 this year, and despite social distancing, St. Marys is celebrating in grand style.
The fun has already begun, as entries have started to come in for the "Virtually Delicious" red-and-white baking content. The deadline is extended to end-of-day on Sunday, June 21 to allow all weekend kitchen warriors to submit their creations. Just take a photo of you with your baked good, and send it plus the recipe to events@town.stmarys.on.ca...
Posted on Monday, June 15, 2020 08:15 AM
On June 9, 2020, the Province of Ontario announced that as part of the next stage of the province's reopening framework, child care centres and home care providers in Ontario would be allowed to re-open starting June 12, 2020. This plan will require all child care operators within the Service Manager Area to follow strict health protocols to ensure the safety of child care staff, parents, and children.
In Stratford, St. Marys, and Perth County, emergency child care will continue to be offered to eligible...
Posted on Thursday, June 11, 2020 11:45 AM
All other indoor and outdoor municipal facilities to remain closed
On June 8, 2020, the provincial government announced that many regions in Ontario, including Huron-Perth, can now move into Stage 2 of its COVID-19 recovery plan. This second stage expands the number and type of facilities that municipalities can re-open to the public.
In response, the Town of St. Marys will be re-opening its fishing quarry, baseball diamonds and soccer fields as of Friday, June 12. The Cadzow Park splash pad and the...