News
Posted on Friday, October 07, 2022 03:17 PM
Details
Robinson Street will be closed from Queen Street West to Maiden Lane starting Tuesday, October 11, 2022, at 7:00 a.m.
The closure will accommodate the replacement of sanitary sewers, laterals and a watermain, and subsequent repairs to the road, curbs, and sidewalks.
Driveway access will be restricted within the replacement area. Affected residents have been notified and are asked to park outside the replacement area on Robinson Street or on Maiden Lane. Garbage and recycling can be placed...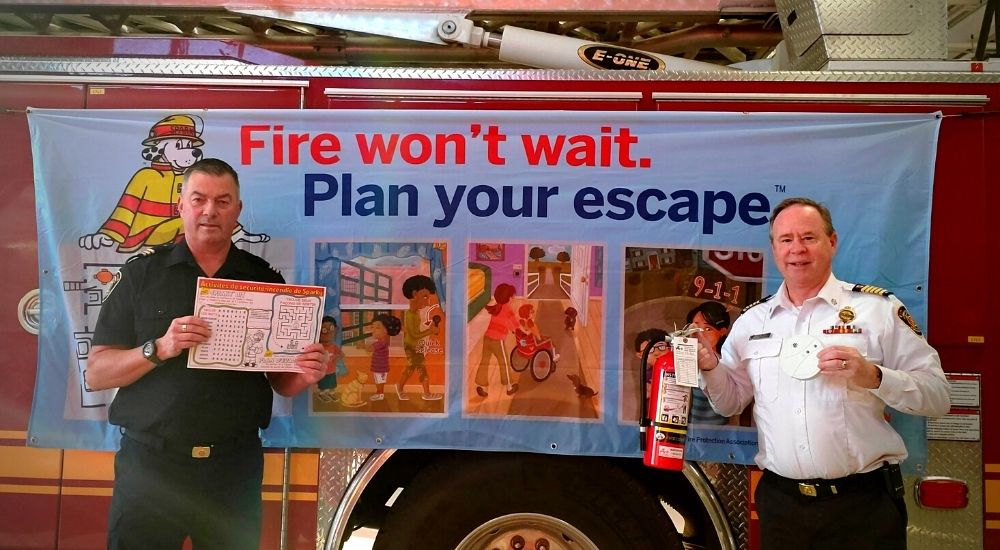 Posted on Tuesday, October 04, 2022 09:41 AM
Several exciting and educational events and activities planned for Fire Prevention Week
Fire Prevention Week runs from October 9 to 15 and the St. Marys Fire Department is sending the important message of "Fire won't wait. Plan your escape" as part of Fire Prevention Week.
"This year our goal is to have everyone understand that in the event of a fire in your home, you may have as little as two minutes or less to safely vacate your home from the time you hear the smoke alarm," says St. Marys Fire...
Posted on Monday, October 03, 2022 02:40 PM
The St. Marys Fire Department welcomes its newest member of the volunteer department. On September 1, 2022, Pastoral Chaplain Jeff F. Sager accepted the position of Fire Department Chaplain, which is a voluntary position that will provide for a full range of fire department personnel needs.
The Fire Department Chaplain is responsible for tending to the spiritual and moral well-being of service members and their families. The chaplain's duties include, but are not limited to performing religious...
Posted on Friday, September 09, 2022 01:17 PM
The Town of St. Marys, City of Stratford, Municipality of North Perth, Township of Perth East, Township of Perth South and Municipality of West Perth are currently seeking interested applicants for appointment to the Joint Compliance Audit Committee for the 2022 Municipal Election.
Applicant Qualifications
Demonstrated knowledge and in depth understanding of the campaign financing rules of the Municipal Elections Act, 1996;
Proven analytical and decision-making skills;
Experience working on...
Posted on Thursday, September 08, 2022 05:25 PM
On September 8, 2022 the flags at Town Hall, Municipal Operations Centre, Pyramid Recreation Centre and St. Marys Fire Hall were lowered to half-mast and will remain there until sunset on the day of the funeral as per Federal customs for half-masting the National Flag of Canada.
The monarch, who died peacefully at Balmoral at the age of 96, reigned for 70 years. Elizabeth ascended the throne at the age of 25, following the death of her father, King George VI. She was the world's second-longest reigning...