News
Posted on Thursday, April 26, 2018 10:00 AM
Residents invited to enjoy a free "Breakfast on the Bridge"
Earlier this month, St. Marys emerged victorious in FM96's "Small Town March Madness" competition. The contest involved 64 communities competing to be voted the "best small town" in the London-based radio station's listening area.
After a nail-biting final matchup against Thamesford, St. Marys took the title. As a result, FM96's popular morning mainstay "The Taz Show" will broadcast live from the Stonetown on Friday, May 18 – and all residents...
Posted on Monday, April 23, 2018 09:30 AM
With warm weather on the horizon, the St. Marys Fire Department is reminding residents about a new step that must be taken before having a backyard campfire.
An Open Air Burn Permit is now required for all open air burning in town, including backyard campfires and outdoor fireplaces. The permit costs $25, paid by cash or cheque, and can be obtained at the St. Marys Fire Department (172 James Street South) during regular business hours (Monday to Friday, 8:00 a.m. to 4:00 p.m.). A copy of the...
Posted on Thursday, April 19, 2018 08:15 AM
The Town of St. Marys is moving forward with another important infrastructure project. On Monday, April 23, 2018, H2Ontario Inc. will start the process of building a new, 1600 cubic metre in-ground water storage reservoir at 55 St. George Street North.
The project is being undertaken to ensure that St. Marys has enough treated, stored and available water to maintain system operation during periods of high usage, such as fires and other emergencies.
Construction on the reservoir is expected to last...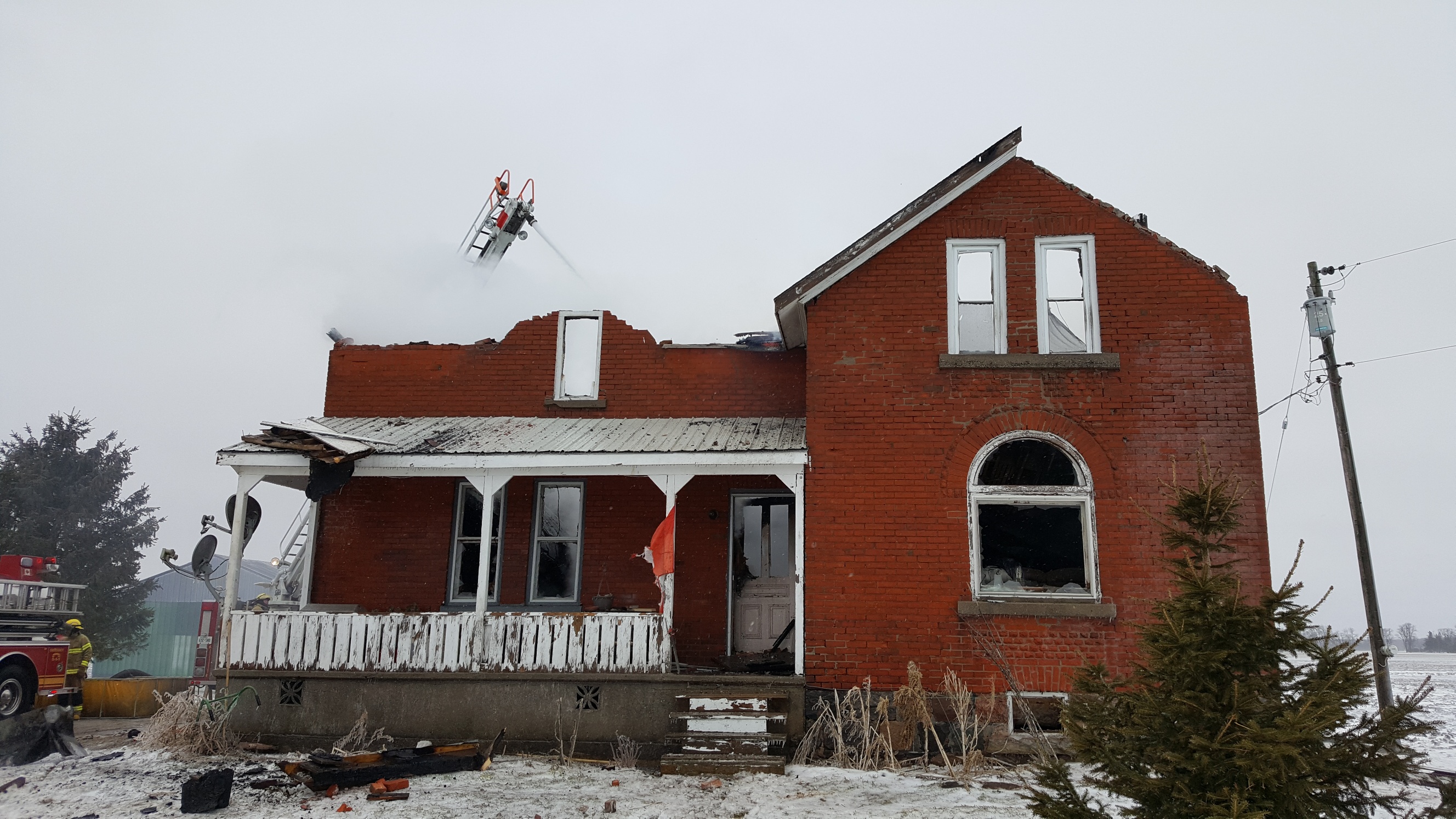 Posted on Wednesday, April 18, 2018 08:45 AM
The St. Marys Fire Department believes a wood stove/chimney issue was to blame for a blaze that destroyed a home in Perth South this past weekend.
On Sunday, April 15, 2018, firefighters were called to a property on Perth Road 130. Flames had erupted just before 8:30 a.m. in the century-old home, causing an estimated $350,000 in damage. The lone occupant was alerted by the sound of a smoke alarm and managed to escape without injury.
Upon arrival, firefighters could see smoke and flames through...
Posted on Sunday, April 15, 2018 11:00 AM
All municipalities in geographic Perth County continue to closely monitor the current weather situation.
For your family's safety, avoid unnecessary travel, and if you have to drive, expect challenging conditions.
County and municipal roads crews have been working to ensure roads are properly treated.
For County and local municipal road closures, please see www.municipal511.ca
Drive according to conditions and carry a vehicle emergency kit.
Environment Canada is warning for the potential of heavy rainfall....