News
Posted on Wednesday, February 21, 2018 06:00 PM
UPDATE: The flood warning has been lifted. A flood watch remains in effect. Details: https://goo.gl/UXpPbM
Water levels remain high in area streams and rivers
The Town of St. Marys is providing an update on the condition of local watercourses following a flood warning that was issued yesterday by the Upper Thames River Conservation Authority (UTRCA).
Heavy rains and mild temperatures on Monday and Tuesday resulted in St. Marys experiencing the highest volume of water on UTRCA's record since 1948....
Posted on Tuesday, February 20, 2018 11:45 AM
UPDATE: The flood warning has been lifted. A flood watch remains in effect. Details: https://goo.gl/UXpPbM
The Town of St. Marys is urging residents to use extreme caution near all watercourses and stormwater management structures following a flood warning from the Upper Thames River Conservation Authority (UTRCA).
In a media release issued on Monday, February 20, UTRCA reported that rivers and streams are rising quickly across the Upper Thames watershed as a result of overnight rain and snow....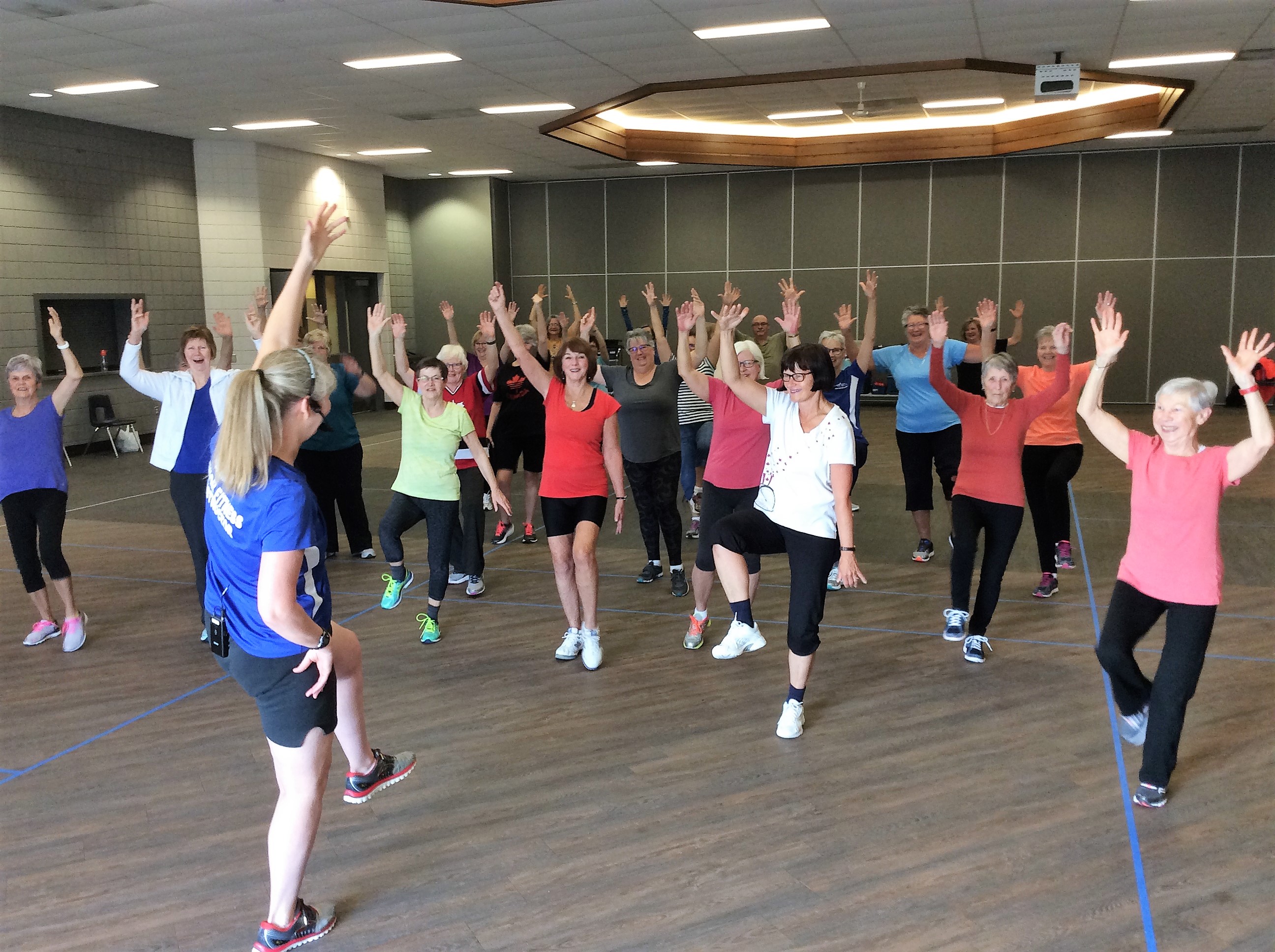 Posted on Friday, February 16, 2018 11:00 AM
The Town of St. Marys has purchased a new sound system for the Community Centre hall at the Pyramid Recreation Centre. This exciting new resource is available to anyone using or renting the hall. It includes an option for patrons to use assisted hearing devices or headsets with personal volume controls.
"All of the great features of the Community Centre – our music, programs, wireless microphones and video screen – now sound better than ever," said Pauline White, Wellness Coordinator, "This is a great...
Posted on Tuesday, February 13, 2018 11:00 AM
On Friday, February 23, two dozen exhibitors will come together to share artifacts, collections and special projects that celebrate local history. It's all part of the St. Marys Heritage Fair, an annual event that is jointly hosted by the St. Marys Historical Society and the St. Marys Museum.
Now in its 22nd year, the Heritage Fair is a chance to catch up on developments in local history. In keeping with National Heritage Week, this year's event is themed "Heritage Stands the Test of Time." A...
Posted on Tuesday, February 13, 2018 09:15 AM
Town promotes online calendar as "one-stop shopping" for community event listings
There's a lot to do in St. Marys – and the Town wants to make it easier for residents to participate in it all.
Service clubs, volunteer groups, sports associations and other organizations are encouraged to add their events to the Town's free online calendar to create a one-stop shop for things to do in the Stonetown.
"We'd like the calendar to become the go-to spot for St. Marys events," says Brett O'Reilly, the Town's...