News
Posted on Friday, September 29, 2017 08:45 AM
Initially posted August 28, 2017.

Locations include historic homes, churches and municipal buildings
On Saturday, September 30, 2017, Doors Open St. Marys will enable visitors and residents to explore some of the town's most intriguing heritage sites not always open to the public.
Participating locations will be open from 10:00 a.m. to 4:00 p.m., with the exception of Junction Station, which will be open until 3:00 p.m. and the David Harrison House, which will be open until 2:00 p.m., and Lionvale,...
Posted on Thursday, September 28, 2017 12:15 PM
The Town of St. Marys Fire Department annual ribs and pigtail charity dinner is back. Each year the firefighters volunteer their time to serve dinner for the community in order to raise money for Muscular Dystrophy, local sports and other local charities. In previous years, the Fire Department has seen between 500 to 600 citizens attend this event. As in previous years, Kennedy's Restaurant & Catering will prepare the meal, which will include ribs, pig tails, sauerkraut, scalloped potatoes and...
Posted on Monday, September 18, 2017 12:15 PM
Town Council is inviting the public to join them for a "Coffee Break" in support of the Alzheimer Society of Canada.
Coffee Break is the Alzheimer Society's major nationwide annual fundraiser. Attendees make a small donation to the Alzheimer Society of Canada in exchange for a friendly cup of coffee.
Town Council's Coffee Break will take place on Friday, September 29 between 9:00 and 11:00 a.m. in Town Hall Council Chambers. Attendees are asked to enter through the Queen Street steps or the accessible,...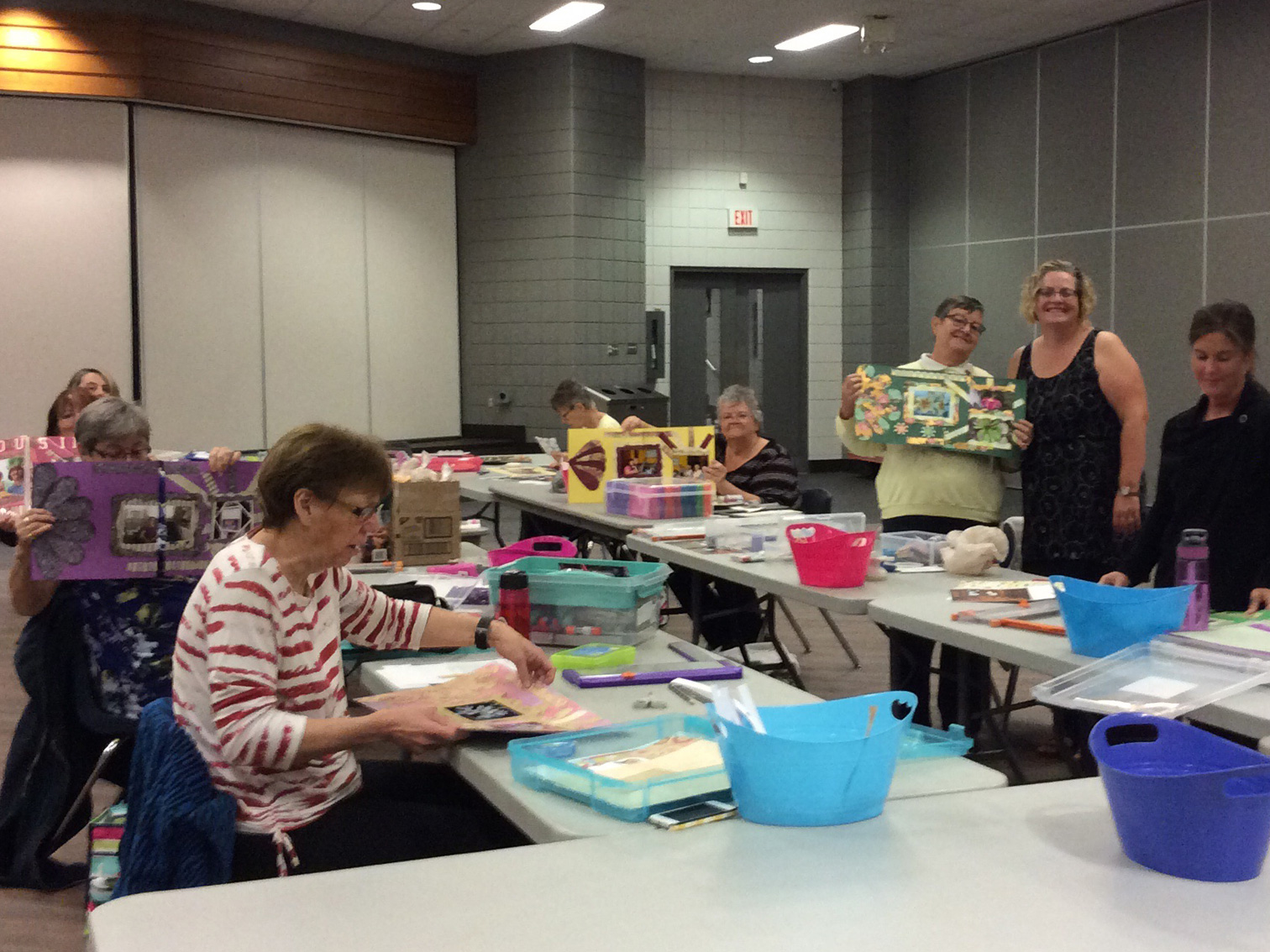 Posted on Friday, September 15, 2017 12:45 PM
The St. Marys Friendship Centre is holding its first annual Scrapbooking Garage Sale on Saturday, September 30 from 9:00 a.m. to 12:00 p.m. in the Community Centre one-third hall at 317 James Street South. A variety of gently used or new crafting supplies will be available for purchase tax-free. Admission to the event is free.
The idea for a Scrapbooking Supply Garage Sale was inspired by the enthusiastic response the Friendship Centre has received from participants in its scrapbooking classes and...
Posted on Monday, September 11, 2017 09:30 AM
NOTE: This is a re-post of a news item initially published August 21, 2017.
Town recreation staff will offer plenty of exercise alternatives
The Town is encouraging patrons affected by the Aquatics Centre annual maintenance closure to try some of its "land-based" fitness programs. The Aquatics Centre closure will take place from Tuesday, September 5 to Sunday, September 24.
Morning "aqua-fitters" may be interested in group fitness and falls prevention exercise classes on Mondays, Wednesdays, Thursdays...