News
Posted on Wednesday, August 02, 2017 09:00 AM
UPDATE: The survey for the proposed renaming of the Wellington Street Bridge is now closed. Thank you for your input!
The Town of St. Marys is seeking the public's feedback on a proposal to rename the Wellington Street Bridge.
At a Council meeting on Tuesday, July 25, 2017, Councillor Don Van Galen recommended the structure be renamed the Elizabeth Bridge in honour of Queen Elizabeth II. The bridge is currently undergoing a complete replacement and could potentially be given a new name when it...
Posted on Monday, July 31, 2017 10:15 AM
The Town is launching a variety of new programs this fall and winter, as well as bringing back previous favourites. Details can be found in the Fall and Winter Town of St. Marys Recreation and Leisure Program Guide, now available at most municipal facilities and www.townofstmarys.com/townguide. The guide features programs coordinated by municipal staff at the Pyramid Recreation Centre, St. Marys Child Care Centre, St. Marys Museum and Archives, St. Marys Public Library and Friendship Centre as well...
Posted on Thursday, July 27, 2017 10:00 AM
The Town of St. Marys is currently in the process of determining its new development charge rates that will come into effect in 2018.
Stakeholders are invited to a meeting where Town consultants Watson and Associates will present the findings from the background study, including how charges will be calculated and what services will be included.
Date: Wednesday, August 9, 2017
Time: 2:00 p.m.
Location: Municipal Operations Centre, 408 James St. S, St. Marys
Copies of the presentation...
Posted on Monday, July 24, 2017 11:45 AM
Free sunscreen dispensers are now available at the St. Marys Quarry and Pyramid Recreation Centre splash pad. The dispensers were installed as part of Perth District Health Unit's "Protect all the skin you're in" campaign, funded through a grant from the John and Colleen MacDonald Family Fund, held within the Stratford Perth Community Foundation.
Town of St. Marys staff and the Health Unit are hoping the dispensers will encourage the public to apply sunscreen more often, thereby reducing their risk...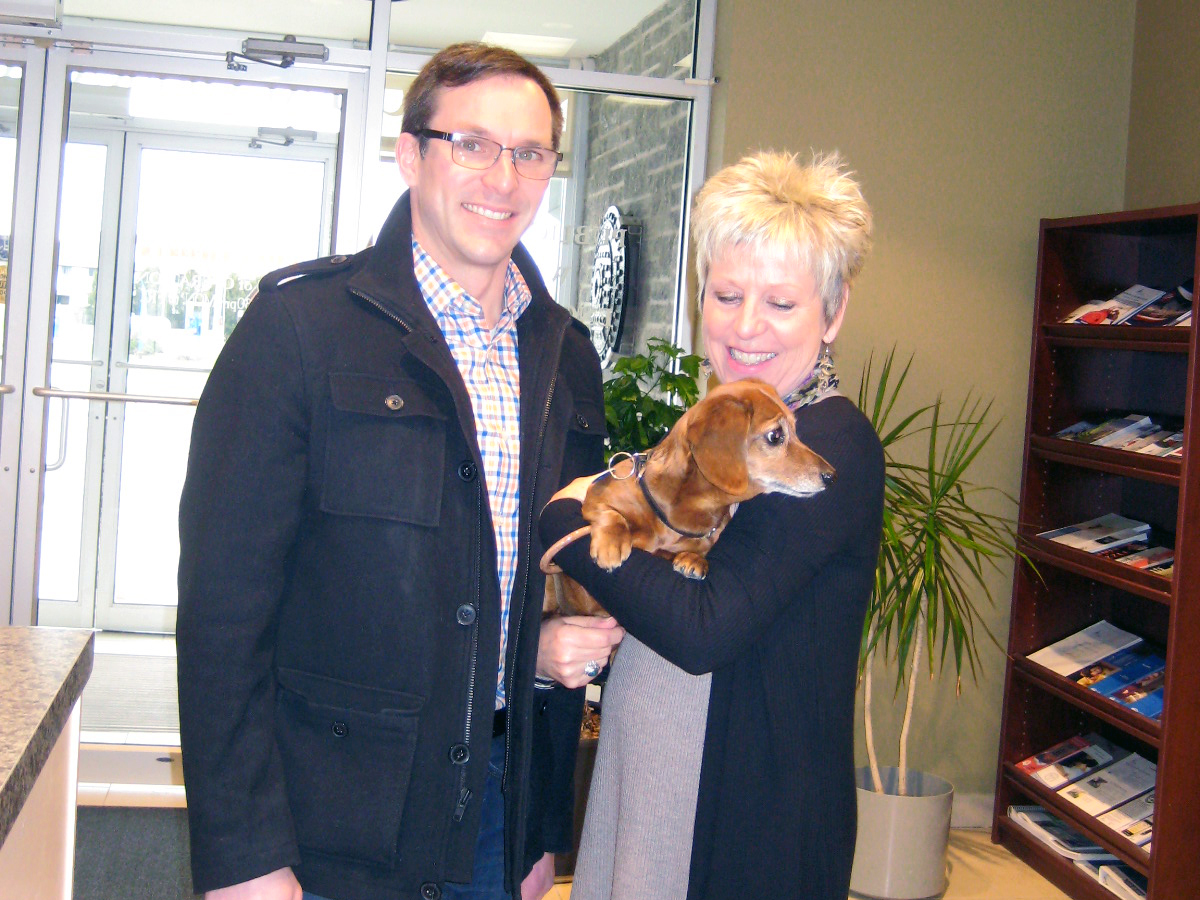 Posted on Friday, July 21, 2017 10:15 AM
Residents who license their dogs will now receive a free, portable dog-bag dispenser that they can clip on their pet's leash. The Town is hoping the program will encourage more residents to license and clean up after their pets, as required by Animal Control By-law 39 of 2008.
Animal licensing allows police, animal control officers and veterinarians to more easily return wandering pets to their owners.
Animal licenses can be purchased at the Municipal Operations Centre front desk at 408 James Street...