News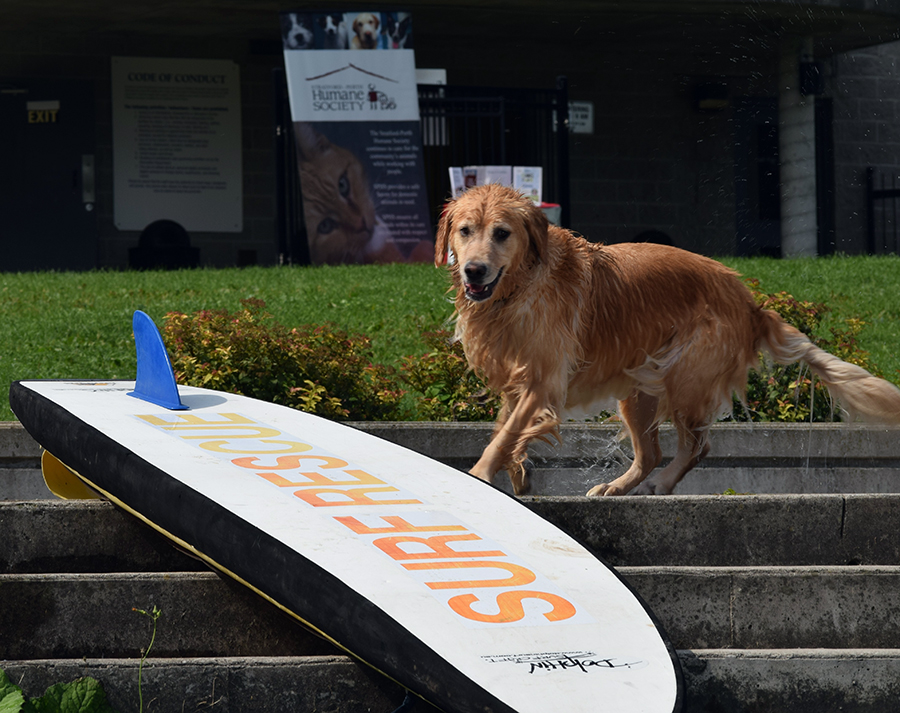 Posted on Tuesday, August 20, 2019 02:30 PM
On Saturday, August 31 from 10:00 a.m. to 12:00 p.m., the St. Marys Quarry will once again open its gates to everyone's four-legged best friends. The St. Marys Pooch Plunge will feature a variety of water activities for dogs of all breeds.
Pet guardians ages eighteen and older can swim with their dogs if necessary at their own risk in a portion of the swimming hole marked with buoys. The use of non-sinking toys such as balls and Frisbees will be allowed. Owners may need to coax their canines into...
Posted on Tuesday, August 20, 2019 08:45 AM
The Grand Trunk Trail will be closed to the public from 3 to 8 p.m. on Wednesday, Aug. 21 to accomodate the Stratford Perth Chamber of Commerce's "Business After 5" BA5 networking event. It will be closed from Salina Street in the west to Wellington Street in the East during this time. In the event of inclement weather, this event will be held in the Friendship Centre Multipurpose Room at the Pyramid Recreation Centre (317 James St. S.). Look for updates on social media on Wednesday morning.
More...
Posted on Friday, August 16, 2019 04:45 PM
The final year for the St. Marys Car Show was 2018 -- and there will NOT be a car show this weekend in St. Marys. Thank you to all attendees and vendors for your support of this show.
In 2019, the St. Marys Lions Car Show took over for the former St. Marys Car Show and the event was held on Saturday, July 6.
For more information on the Lions Car Show, please visit www.lionscarshow.com.
Posted on Tuesday, August 13, 2019 09:00 AM
Guide now available at most municipal facilities and online
The Town of St. Marys Recreation & Leisure Program Guide for fall 2019 and winter 2020 is now available at most municipal facilities and at www.townofstmarys.com/townguide.
The guide features Town-run day camps, swimming and skating programs, as well as a wealth of other activities for children, youth, adults and older adults. It also includes contact details for community groups that submitted their information earlier this year....
Posted on Tuesday, August 06, 2019 11:45 AM
Experience Nuit Blanche, stars, songs and more!
The Grand Trunk Trail and trestle are the place to be this week, as the 20 on the Trestle celebration reaches new heights.
The highlight of this week's events is Saturday, Aug. 10. From 8 to 11 p.m., enjoy a unique and spectacular installation of light and colour, inspired by the worldwide Nuit Blanche movement which celebrates the arts and culture by night and by light. Buskers, glow sticks and furniture...