News
Posted on Friday, November 26, 2021 09:55 AM
Service Disruption
Due to maintenance on the Church Street sidewalks outside of Town Hall, Town Hall and the public washrooms will be closed starting today, Friday, November 26 and will reopen Wednesday, December 1 for regular hours. If immediate service is required, please proceed to the Municipal Operation Centre (408 James Street S., St. Marys).
We apologize for any inconvenience and thank you for your cooperation.
Contact
Jenna McCartney | Clerk
519-284-2340, ext. 212 | clerksoffice@town.stmarys.on.ca

Posted on Tuesday, November 23, 2021 02:53 PM
The Town of St. Marys has lots to offer children and youth over the coming weeks! We've rounded up a few highlights for easy sharing.
Further details can be found on our website (www.townofstmarys.com) and various social media pages (available by clicking the corresponding social media icons on at the top of our website).
If you work with children or youth in the community, we've also put together a social media kits or "shareables" that you can use. Thank you for helping us get the word out!
Teens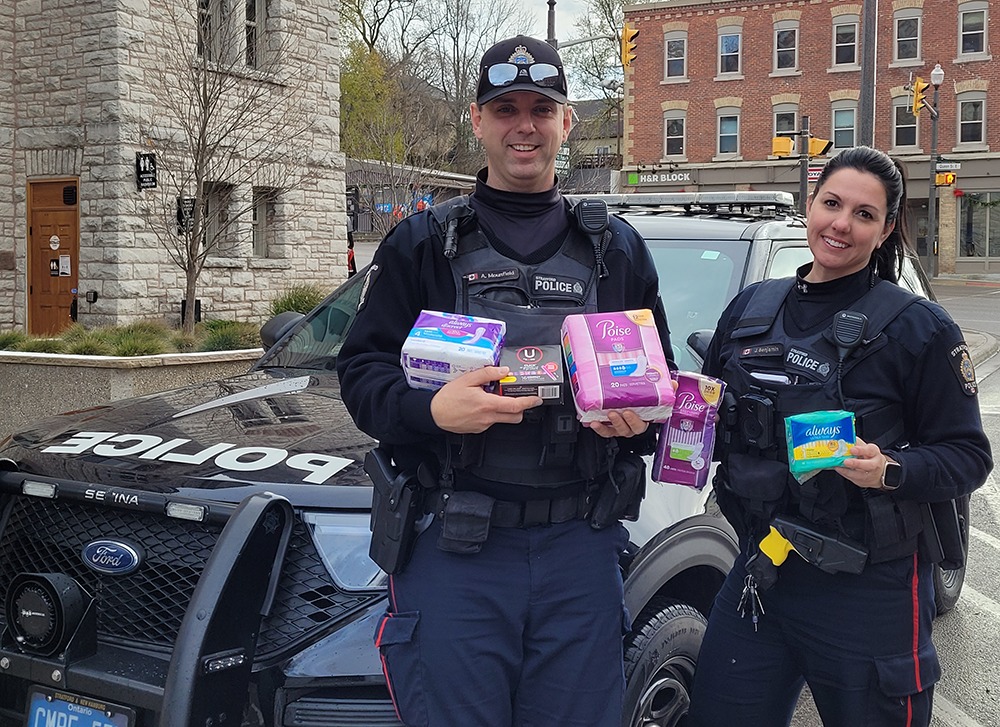 Posted on Tuesday, November 23, 2021 11:41 AM
The following news release was published by the Stratford Police Service and is being shared on it's behalf.
On Tuesday, November 30, 2021 the Stratford Police Service will be joining the rest of the world as we come together to share in the generosity of this year's Giving Tuesday!
Giving Tuesday is a world-wide movement aimed to inspire generosity and the act of giving. Whether it be a smile, an act of kindness to a neighour, donating some of your time, or giving some of what we have to those...
Posted on Monday, November 22, 2021 11:58 AM
VIA Rail Canada is moving operations to a self-serve model for ticket purchases. Patrons are encouraged to purchase their tickets online or by phone. The St. Marys station continues to be open with an attendant on duty.
For anyone needing access to a computer to purchase tickets online may utilize the new self-serve computer that is available at the VIA station during business hours. A customer service representative will be available to assist anyone with purchasing their own tickets if needed.
Hours...
Posted on Monday, November 08, 2021 02:36 PM
St. Marys Town Council is holding a Special Meeting of Council on Tuesday, November 16, 2021 from 9:00 a.m. to 2:30 p.m. that will mark the start of Town Council budget deliberations. The meeting will be held virtually and will be live streamed to the Town's YouTube channel (Town of St. Marys). The agenda will be available by November 12, 2021.
Public input can be received up to 4:30 p.m. the day prior to the meeting and must be delivered to the Clerk at 175 Queen Street East or to clerksoffice@town.stmarys.on.ca...