News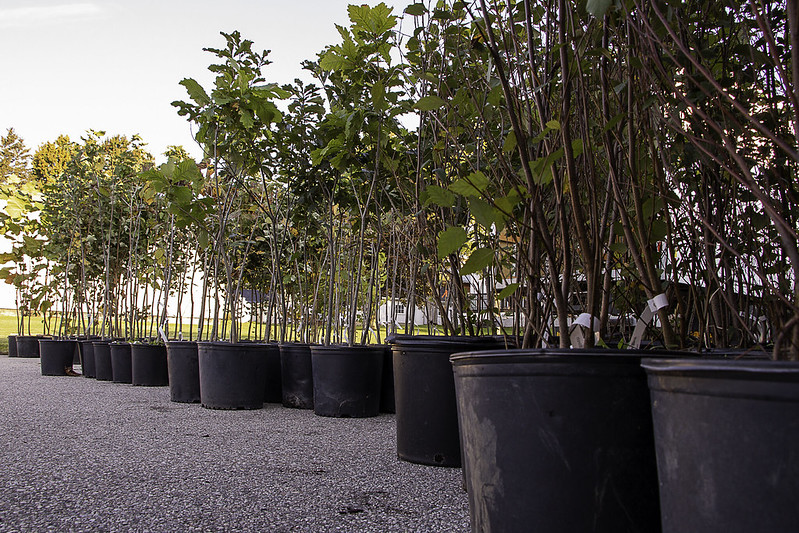 Posted on Monday, September 12, 2022 01:07 PM
Town of St. Marys and UTRCA partnering to increase tree canopy
The Town of St. Marys Green Advisory Committee has partnered with Upper Thames River Conservation Authority (UTRCA) to bring the Tree Power Program to St. Marys residents.
"This program launched last year in Perth South and was such a success, piquing the interest of St. Marys residents. We're very pleased to bring this program to our town this year." Says Morgan Dykstra, Public Works and Planning Coordinator for Town of St. Marys. "This...
Posted on Friday, September 09, 2022 01:17 PM

The Town of St. Marys, City of Stratford, Municipality of North Perth, Township of Perth East, Township of Perth South and Municipality of West Perth are currently seeking interested applicants for appointment to the Joint Compliance Audit Committee for the 2022 Municipal Election.
Applicant Qualifications
Demonstrated knowledge and in depth understanding of the campaign financing rules of the Municipal Elections Act, 1996;
Proven analytical and decision-making skills;
Experience working on committees,...
Posted on Thursday, September 08, 2022 05:25 PM
On September 8, 2022 the flags at Town Hall, Municipal Operations Centre, Pyramid Recreation Centre and St. Marys Fire Hall were lowered to half-mast and will remain there until sunset on the day of the funeral as per Federal customs for half-masting the National Flag of Canada.
The monarch, who died peacefully at Balmoral at the age of 96, reigned for 70 years. Elizabeth ascended the throne at the age of 25, following the death of her father, King George VI. She was the world's second-longest reigning...
Posted on Friday, September 02, 2022 12:16 PM
The St. Marys Friendship Centre is hosting several exciting programs and events this fall. The Town urges residents to sign up as soon as possible to avoid disappointment.
Upcoming programs and events include (but are not limited to):
Ballroom Dancing: September 6 – October 25
Ballroom dancing instructors Stephen and Leonor provide a fun welcoming environment for participants of beginner and intermediate levels. Registration is required.
Zumba: September 13 – November 17
Come and dance, dance,...
Posted on Monday, August 29, 2022 08:59 AM
Online applications being accepted until October 14, 2022
The Town of St. Marys is encouraging residents to get involved in their community by applying for a position on an appointed board or committee. The municipality is currently accepting applications for board and committee members to serve during the 2022 – 2026 term of Council.
Board and committee members provide invaluable insight, input and expertise on matters that affect the municipality. The Town is recruiting for positions on several...