News
Posted on Thursday, May 12, 2022 04:12 PM
Replacement Update
The Town of St. Marys and Lavis Contracting have completed the first block of sanitary sewer replacement on Huron Street between Queen Street E. and Jones Street. All blockages in the sanitary system have been cleared.
Crews are now replacing water services in that block for residents on the west side of Huron Street. This work should be completed on Friday, May 13. Crews will then install the road base, which should be done by Wednesday, May 17. A suppressant will be put down...
Posted on Thursday, May 12, 2022 12:58 PM
The Pyramid Recreation Centre and Friendship Centre will be closed from 7:00 a.m. to 10:00 a.m. on Tuesday, May 17, 2022 for water line repairs.
Aquafit classes normally scheduled for that day at 8:45 a.m. and 9:45 a.m. have been cancelled. The facility will reopen and all programming resume at 10:00 a.m.
Posted on Wednesday, May 11, 2022 09:34 AM
Homecoming-Heritage offering two free vendor opportunities
Homecoming-Heritage weekend, July 1 - 3, will highlight all the best St. Marys has to offer, including our volunteer groups and local artisans!
On Friday, July 1, Canada Day, local artists and artisans are invited to apply for one of approximately 25 booths to create an "artisan market" at Cadzow Park from 11:00 a.m. to 2:00 p.m. Booths are free and open to creators of unique items that showcase our community's creativity.
On Saturday, July...
Posted on Monday, May 09, 2022 03:09 PM
The Town of St. Marys will be painting crosswalks, stop bars, parking stalls and centerlines the week of May 9, 2022.
Line painting is also planned for several municipal parking lots. Those with municipal parking permits will be notified directly about when the work will take place.
Motorists are asked to watch for line painters and avoid driving through fresh paint, while obeying the rules of the road.
Contact
Erica Martin-Coddington, Public Works & Building Assistant
519-284-2340, ext....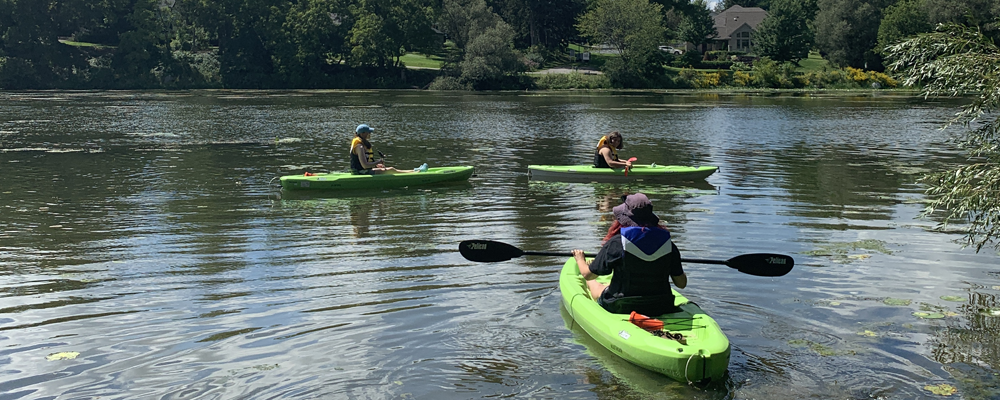 Posted on Monday, May 09, 2022 09:47 AM
St. Marys' free kayak borrowing service, the Yak Shack, returns Tuesday, May 24 after the Victoria Day long weekend with a few changes. Kayaks must be pre-booked online this year. Online bookings will open one week prior to available timeslots at discoverstmarys.ca starting Monday, May 16.
Due to demand, timeslots will be two instead of three hours long and Sunday bookings will be available in July and August.
Launched last summer, the Yak Shack allows the public to book single-person kayaks for...