Recreation and Leisure Programs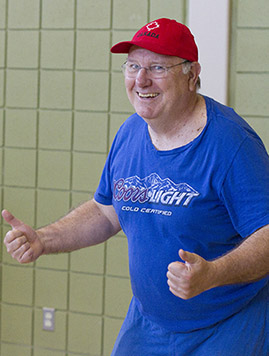 COVID-19 Update
All Town facilities are currently open and operating at regular capacity.
Masks are no longer required at most facilities, except for the St. Marys Child Care Centre and the Town of St. Marys EarlyON Centre. Parents, caregivers and staff are required to wear masks at these facilities until April 4, 2022.
The Town continues to encourage residents to follow remaining public health recommendations, like getting vaccinated and practicing good hand hygiene. Patrons are also asked to avoid visiting any Town facility if they are feeling sick.
For tips on how to prevent the spread of illness, regular updates on COVID-19 and vaccination clinics, visit Huron Perth Public Health's website.
---
The Friendship Centre and Home Support services work in partnership to provide a variety of programs that meet the needs of the community. Programs are geared towards adults 50 years or older as well as adults 18 years of age and older with varying abilities.
Current program offerings
Pre-registered indoor programs
A list of upcoming programs is available online and in the Friendship Centre Newsletter, found on the Friendship Centre page. You can register online or by calling 519-284-3272 during regular business hours (Monday to Friday, 8:30 am to 4:30 pm). Further information on how to use our online registration system can be found on the Register for Programs page.
All indoor programs are being run according to current COVID-19 guidelines from the Province of Ontario and Huron Perth Public Health. Programming schedules are subject to change and/or cancellation as necessary to protect the health and safety of participants and staff.
Registrants will be notified by email or phone call of any changes to programming. Updates will also be posted to our website, Facebook page and Twitter account.
Virtual and telephone programs
Virtual and telephone programming continues to be offered through our Community Wellness Program.