Online Resources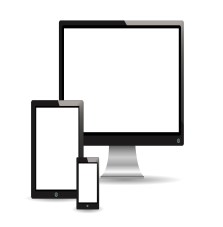 A-Z World Food
The world's largest collection of international recipes and global food culture. With thousands of recipes, hundreds of fascinating culture and ingredient articles and essential culinary resources, A-Z world food bring international cuisines to you!
A-Z World Travel
A to Z World Travel offers free and exclusive tourist and culture information on more than 160 of the top travel destinations in North America and around the globe. From Abu Dhabi to Zurich, this resource will help you navigate some of the world's most popular cities.
Ancestry Library Edition
Let Ancestry Library Edition be your souce for family history and geneology. Create your family tree and learn more about your lineage than you ever thought possible. This database must be accessed from within the Library building.
Auto Repair Reference center
This database contains do-it-yourself repair and maintenance information on most major manufacturers of domestic and imported vehicles. New repair procedures, TSBs and updates are added to the product on a regular basis. All of the content has been created by ASE certified technicians.
The Canadian Encyclopedia
History, politics, arts, science & more: the Canadian Encyclopedia is your reference on Canada. Articles, timelines & resources for teachers, students & public.
Career Cruising
Career Cruising is an interactive career guidance and pathways planning tool designed for people of all ages. The tool can help students to explore different career options, manage course selections online--and plan various pathways to meet the requirements for their desired career path.
Consumer Reports.org
Use Consumer Reports for all your product selection and review needs. Make informed decisions about large purchases and explore all purchase options and prices.
Creativebug
Enjoy unlimited access to thousands of online art and craft classes. Watch classes anytime, anywhere. Since classes never expire, you can start and stop projects at your own pace.

Culture Grams
CultureGrams® is a leading reference for concise and reliable cultural information on the countries of the world. With world events increasingly affecting our lives, it's more important than ever to educate students about the world around them, and for college students and business people to stay up-to-date. Individual reports covering 200+ countries, all 50 United States, and the Canadian provinces, are written and reviewed by in-country experts and are updated as new information becomes available, so you can be sure you're offering only the very best, most current information to staff and students.
Download Library
This is your source to access the Library's collection of e-books and audiobooks for use on iPads, tablets, smartphones, KOBOs and more. With over 1000 titles there's something for everyone and every age!
eBook Central
Find scholarly ebooks in multiple subjects from world-renowned publishers
eLibrary
eLibrary® helps simplify the research process and empowers novice researchers to more easily and efficiently choose their research topic and find authoritative information to support their research claim. It delivers one of the largest collections of periodical and digital media content editorially selected to support novice researchers.
Free BMD
FreeBMD is an ongoing project, the aim of which is to transcribe the Civil Registration index of births, marriages and deaths for England and Wales, and to provide free Internet access to the transcribed records. This database can be a tremendous help to anyone searching for family records.
Gale General Reference Center Gold
General Reference Center Gold provides access to magazines, newspapers, trade publications, and reference books through one easy interface. This general interest database offers the latest content covering current events, popular culture, business and industry trends, the arts and sciences, sports, hobbies, and more.

Kanopy
Offering what the New York Times calls "a garden of cinematic delights," Kanopy showcases more than 30,000 of the world's best films, including award-winning documentaries, rare and hard-to-find titles, film festival favorites, indie and classic films, and world cinema with collections from Kino Lorber, Music Box Films, Samuel Goldwyn,The Orchard, The Great Courses, PBS and thousands of independent filmmakers.
Kid InfoBits
Kids InfoBits addresses the way kids learn and conduct research, and best of all makes it fun! It was built to be both powerful and easy-to-use. And, the Highlights and Notes tool also fits that description perfectly. Easy enough for kids to use on their own and powerful enough for librarians and teachers, the tool allows users to select text, highlight it in any color, add their own notes, and save the information for later use.
Mango Languages
Mango provides you with an easy, fun and engaging way to learn new languages. Use this tool for in depth learning or to pick up conversational and common phrases for travel around the world.
National Film Board of Canada
Watch quality Canadian documentary, animation and fiction films online
NoveList Plus
Novelist Plus will help you decide what you want to read next. Search by author, title, series, or the kind of book you like to read. It will also help find specific books based on details of the book if you cannot remember the title or author.
NoveList K-8 Plus
Novelist for grades K-8 will help you decide what you want to read next. Search by author, title, series, or the kind of books you like to read. It will also help find specific books based on details of the book if you cannot remember the title or author.
PebbleGo
PebbleGo is a curricular content hub specifically designed for K-3 students. Packed with informational articles, ready-made activities, and literacy supports for students of all abilities, it boosts engagement and fosters independent learning in core subject areas. Your students will love exploring PebbleGo time and time again.
Picture St. Marys
This database is joint project by the St. Marys Public Library and the St. Marys Museum to catalogue and make available pictures from St. Marys' past.
Science Reference Center
This comprehensive research database provides easy access to a wealth of full-text, science-oriented content. Designed to meet every student researcher's needs, Science Reference Center contains full text for hundreds of science encyclopedias, reference books, periodicals and other reliable sources. In addition, the database includes a vast collection of images from sources such as UPI, Getty, NASA,National Geographic and the Nature Picture Library.
ServiceOntario
Check service ontario for all Government of Ontario information and forms.
SIRS Discoverer
SIRS® Discoverer® is a multidisciplinary database specifically designed for upper elementary and middle school learners, researchers, and educators covering curriculum areas such as, history, health, language arts, math, science, social studies, and technology. All newspaper, magazine, and reference book content is 100% full text, editorially-selected and indexed from over 2,200 reliable, high-quality global sources. The collection includes vetted educational Websites and reference materials such as the Compton's by Britannica encyclopedia and DK Eyewitness books. Trusted periodical titles include Ranger Rick, Highlights for Children, Monkeyshines, New Moon, PopSci for Kids and many others.
Statistics Canada
Your source for Canadian statistics and data trends.
Steps to Justice
Do you have a legal problem and live in Ontario? Steps to Justice gives reliable and practical information on common legal problems including:
step-by-step information to help you work through your legal problems, practical tools such as checklists, fillable forms, and self-help guides, referral information for legal and social services across Ontario, live chat and email support if you can't find the answers to your questions.
TumbleBooks
Tumblebooks is a collection of animated and talking picture books for children. With book levels from pre-reader on up, TumbleBooks will help children to grow to love and enjoy reading.
TumbleBookCloud
TumbleBookCloud allows readers to create a secondary login so you can retrive Your Favorites from any computer in the world and keep track of the books you have completed.
TumbleBookCloud Junior
The junior tumblebook cloud contains early reader chapter books, children's graphic novels, graphic novels, audio books and National Geographic videos. The Cloud allows you to create a secondary login so you can retrieve Your Favorites from any computer in the world.