Reading, Writing & Math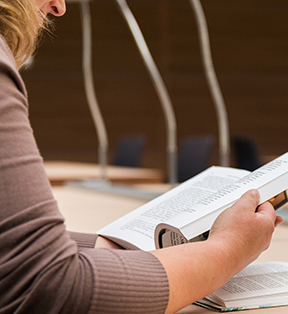 The essential skills of reading, writing, document use and math are used daily in work, learning and life. Adult Learning Programs of Perth delivers instruction in these skills on an ongoing basis, year-round.
Because we are fully funded by the Ministry of Labour, Training, and Skills Development, these courses are available at no cost.
Financial Literacy
We partner with ABC Life Literacy to deliver training in money math. Money Matters is a free introductory financial literacy program for adult learners.The workbooks are used in classrooms across Canada and are full of learning activities that can be adapted according to your individual needs.
Reading & Writing
We can help you improve your reading, document use and writing skills. If needed, we can begin the training with the basic foundations of reading. We might also help you learn to apply online for a job or write an accident report for work. We assist with all levels of ability and at each individual's pace. We can help you with improving a wide range of skills, including
Language skills (spelling, reading and writing)
Filling out simple or complex forms and applications
Writing emails, reports or essays
Reading memos, workplace contracts and/or policies
Math for Apprenticeship & Employment
This training is for those who wish to be successful in an apprenticeship or pre-apprenticeship program or for those who want to improve their math skills on the job. Topics include:
Whole number operations
Multiplication, long division, fractions and decimals
The metric and imperial systems
All learning activities are based on actual workplace tasks.
Register today!
Interested in one of our free reading, writing or math courses? Contact us to register:
Call our office: 519-284-4408
Call or text our cell phone: 226-374-8231