Personal Development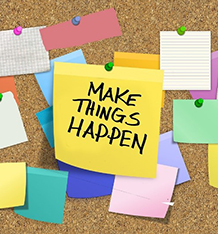 COVID-19 Update
All Town facilities are currently open and operating at regular capacity.
Masks are no longer required at most facilities, except for the St. Marys Child Care Centre and the Town of St. Marys EarlyON Centre. Parents, caregivers and staff are required to wear masks at these facilities until April 4, 2022.
The Town continues to encourage residents to follow remaining public health recommendations, like getting vaccinated and practicing good hand hygiene. Patrons are also asked to avoid visiting any Town facility if they are feeling sick.
For tips on how to prevent the spread of illness, regular updates on COVID-19 and vaccination clinics, visit Huron Perth Public Health's website.
---
Adult Learning Programs of Perth offers personal development programs designed to improve your self-awareness and identity, develop your potential and help you achieve your goals.
Because we are fully funded by the Ministry of Labour, Training, and Skills Development, these courses are available at no cost.
Self-management, Self-direction & Goal Setting
This class is for those individuals who wish to improve their organizational skills, recognize their strengths and weaknesses, and set goals for the future. Topics include:
Self-motivation and self-confidence
Organization and time management
Personal learning style
Goal setting
Problem solving
Empowering Women

This class focuses on developing confidence and strengths to set realistic goals, fulfill your individual potential, and understand the value of your contributions as a woman. Topics include:
Improving communication skills
Building self-confidence
Recognizing strengths and abilities
Making informed choices for success
Learn more
Interested in one of our free personal development courses? Contact us for upcoming program dates and registration information:
Call our office: 519-284-3346
Call or text our cell phone: 519-374-8232
Ministry of Training, Colleges and Universities