Parking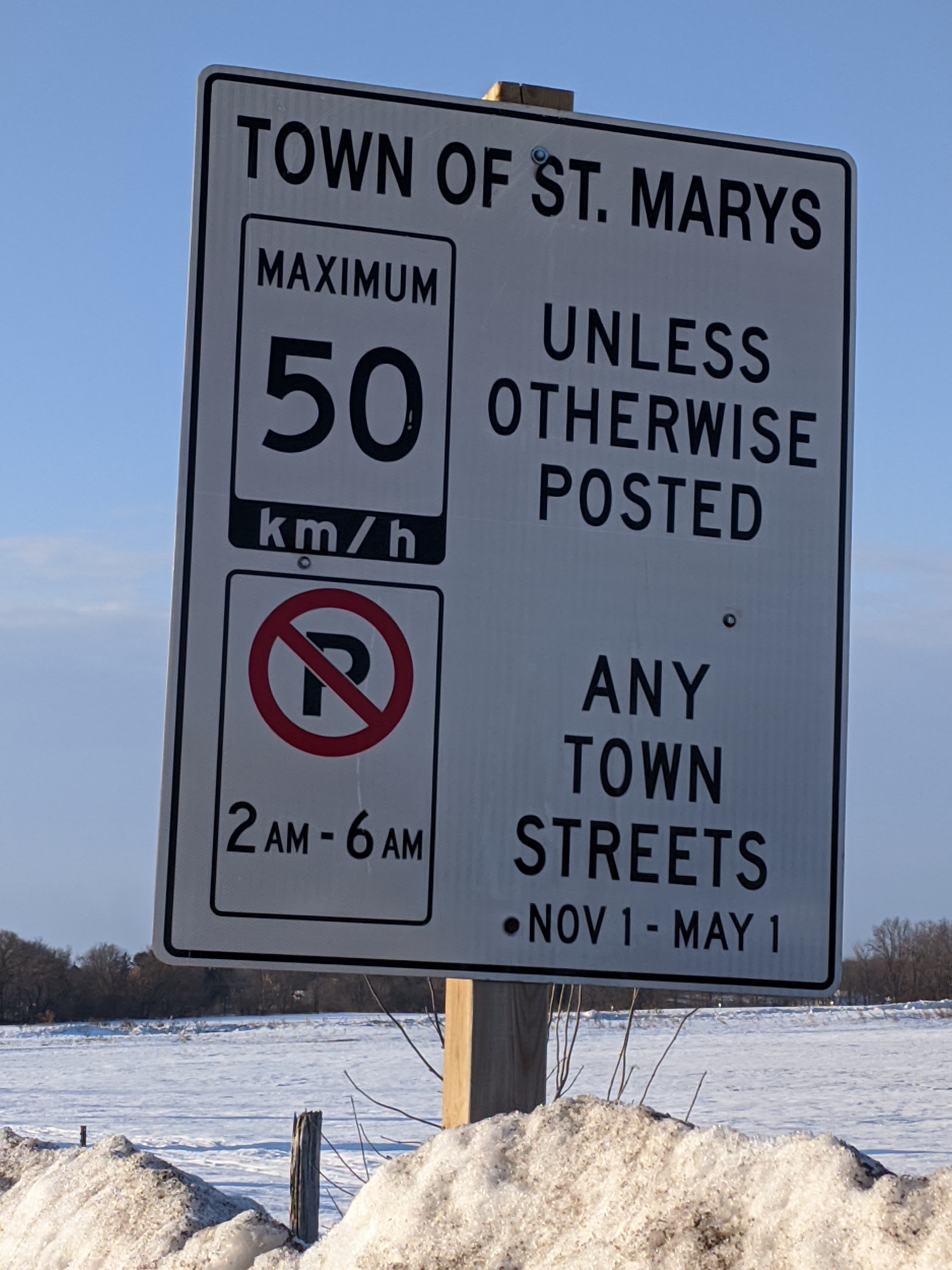 The Traffic, Parking and Boulevard Maintenance By-law regulates parking in the Town of St. Marys. The Town's parking regulations prohibit parking on any street between 2:00 am and 6:00 am between November 1 and April 30. Between May 1 and October 31, overnight street parking is available on any street where no parking restrictions exist, except for the downtown where overnight street parking is prohibited year-round
Downtown parking
There are over 250 downtown parking spots. The limit for on-street parking in the downtown is 3 hours. Extended duration parking is available at one of the 3 municipal lots: Water Street North, Jones Street East. and the lot on the north side of Elgin Street East across from Canadian Tire (enter from Water Street or Wellington Street).
On-street accessible parking spaces can be identified by the blue curbing and accessible parking signs. Please ensure you display your permit when parking in these locations.
Downtown Parking Map (including accessible parking stalls and municipal lots)
Parking permits
The Town owns and operates several parking lots within St. Marys' downtown core.
Any resident who lives downtown and does not have access to overnight parking can apply for a Downtown Parking Permit. This permit gives the resident access to a dedicated parking spot in the Water Street North or Elgin Street East lots.
Residents who live at certain addresses on Water Street South and do not have access to overnight parking can apply for an Opera House Parking Lot Permit. This permit allows the resident to park overnight in the Opera House Parking Lot, located on Water Street South.

The applications for Downtown Parking Permits and Opera House Parking Lot Permits are currently under review. Updated application forms will be posted when available.
To apply for an accessible parking permit, please visit the Government of Ontario website.
Parking tickets
Paying a parking ticket
Parking tickets can be paid in the following ways:
In person using debit, cash or cheque at the Municipal Operations Centre (located at 408 James Street South, open Monday to Friday, 8:30 am to 4:30 pm) or Town Hall (located at 175 Queen Street East, open Monday to Friday, 8:30 am to 4:30 pm)
Online banking (select Town of St. Marys/St. Marys - General Account as payee and use all 9 digits on your parking infraction as the account number)
Cheque (mail to Town of St. Marys, 175 Queen Street East, Box 998, St. Marys, ON N4X 1B6)
Drop box (located to the right of the door at Town Hall - lower level, Church Street entrance)
Questions about parking tickets can be directed to the Clerks Department by phone (519-284-2340, ext. 212) or email.
If you would like to contest a fine, you can do so by following the instructions on the back of your ticket.
Accessible versions of all documents on this page are available upon request.