Road Closures and Construction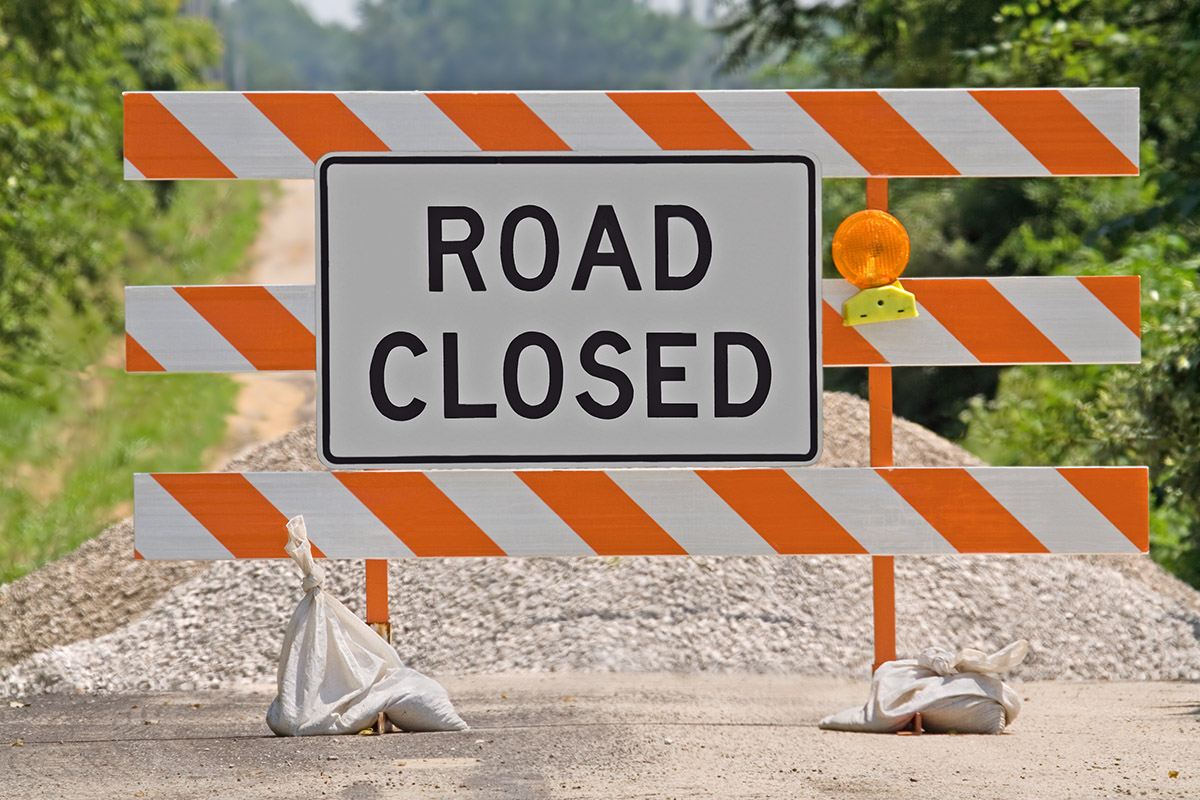 The following is a list of upcoming construction projects and road closures. To apply for a road closure or right of way occupancy request, please see Applications, Licenses and Permits.
Construction
Current projects
Egan Avenue reconstruction
Project updates
The remaining top coat of asphalt will be installed in the future.
About the project
Procurement: Tendered

Contractor: COPE Construction & Contracting Inc.

Cost: $1.9 million

The Town has assessed the Egan Ave. reconstruction project against the current provincial legislation and determined that the project will proceed at this time.

The contractor has a policy for employees and subcontractors working during the pandemic and have enhanced measures in place following healthcare guidelines to reduce the risk of potential transmission of COVID-19 at the project site. Measures include but are not limited to:
Physical distancing
Personal protective equipment
Hand washing stations on site
The Town will be reviewing the project regularly with the contractor to ensure the safety measures are adhered to.
While interacting with workers, please maintain a 2m (6 ft.) distance.
Project components
The project will include:
Watermain replacement
Storm sewer replacement
Sanitary sewer extension
Sidewalk replacements and improvements
Curb and gutter installation
Asphalt road replacement
Peel Street and Egan Ave. intersection improvement
Work schedule
Construction Hours
Monday to Friday, 7:00 am to 6:00 pm
Estimated Duration
45 working days
Phase 1 (May 1 - June 12)
Site prep
Underground infrastructure installation (watermain, storm sewer, sanitary sewer)
Phase 2 (June 12 - July 3)
Road base
Curb
Asphalt
Sidewalk
Sod restoration
Phase 3 (summer 2021)
Topcoat paving
Deficiency correction
Note: All dates are approximate. Schedule is subject to change based on weather, COVID-19, contractor crew availability, back-to-school schedule and unforeseen events.
Service impacts
Water
There may be temporary water service interruptions throughout the project as new watermain is tied into the existing system. Those impacted will receive further communication and more details if this is necessary. Service interruptions will be kept as short as possible.
Traffic and pedestrians
Egan Ave. will be closed, with access for local residents only. Driveway access may be restricted occassionally due to excavation activities during the day, but access will be restored at the end of the day. Please call the Town at 519-284-2340, ext. 397 if you have specific mobility needs.
The trailhead at Wellington St. will remain open but trail goers will not have access to the end of Wellington for parking.
Garbage and recycling
Residents who normally place their waste and recycling on Egan Ave. for pickup should place their bins on the adjacent street during the construction project.
Contacts
Jeff Wolfe, Asset Management Specialist
519-284-2340, ext. 397
Jed Kelly, Director, Public Works
519-284-2340, ext. 244
jkelly@town.stmarys.on.ca
Elizabeth and Waterloo Street Reconstruction
Project Updates
Project tendered and awarded to McCann Redimix.
Enbridge Gas has determined they need to replace some gas mains in the area. Crews are expected to start May 1.
Festival Hydro has requested conduit be buried during the project for future needs. This will occur in the Elizabeth St. boulevards.
Exact start date for McCann's has yet to be determined but is anticipated for early April 2021.
Watch for upcoming homeowner rebate program details related to sanitary sewer infiltration.
About the project
Reconstruction Areas
Elizabeth Street from Brock Street to Waterloo Street
Waterloo Street from Elgin Street to Sparling Bush
Project Scope
Reconstruction of the road base with asphalt
Installation of concrete curb and gutter
Sidewalks
Storm sewers and catch basins
Replacement of water services to property line
Draft design and information session video
You can download PDF copies of the design drawings below. You can also see the design, learn more about the project and find out what to expect during construction by viewing our pre-recorded information session.
Elizabeth and Waterloo Street Reconstruction - Draft Design Drawings
Elizabeth and Waterloo Street Reconstruction - Information Session Video
Please contact us as noted below with any questions, comments or concerns.
Work Schedule
March 29 to 31, 2021: Badger Daylighting completing pre-construction camera work on sewers.
April 2021: Expect to see locate flags of buried infrastructure (do not remove flags until end of project).
April 2021: McCann's Redimix to start construction (Road Pulverized, Storm Sewers Installed, Water Services Replaced)
May 1, 2021: Enbridge Gas to start replacing gas main
Mid to late May, 2021: New road base gravel installed
Late May, 2021: Concrete curb and gutter installed
Early to mid June, 2021: Concrete sidewalk and asphalt pavement installed
Mid to late June, 2021: Topsoil restoration complete
Labour Day 2021: Restoration work complete
Spring 2022: Topcoat asphalt installed
Contact
Jeff Wolfe, Asset Management Specialist
519-284-2340, ext. 397
Upcoming projects
Events
Watch this space for information about upcoming event-related road closures.