Road Closures and Construction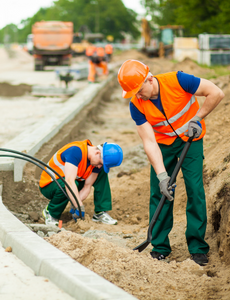 The following is a list of upcoming and ongoing construction projects and road closures.
To apply for a road closure or right of way occupancy request, please see Applications, Licenses and Permits.
To receive regular updates on upcoming and ongoing construction projects, click "Receive email updates" at the bottom of this page.
Upcoming and Ongoing Construction Projects
Wellington and Victoria Street Reconstruction - Upcoming
About the project
The following streets will be part of the reconstruction in 2024:
Wellington St. S from Park St. to St. Maria St.
Victoria St. from Wellington St. S to Water St. S.
Project Scope
The final project scope will depend on the findings as we prepare the design. The starting project goals are:
Reconstruct the road with new road base, asphalt and concrete curb
Reconstruct with a single accessible sidewalk
Improve drinking water system redundancy with a new connection between Water St. S and Church St. S
Complete any sanitary and storm sewer repairs as necessary
Work schedule
Start date
Design work is underway and is expected to be ready for tender in late 2023.
Project length
While the exact construction schedule is unknown at this time, it is anticipated that the actual construction activities will last 3 to 4 months.
Project objectives
What to Expect
Video inspections of sewers, collection of field information, and complete a geotechnical investigations will be cokmpleted in the next couple months. Surveyors and utility vehicles will be in the area as well as utility markings on the ground related to these activities.
Once a preliminary design is completed in the fall, more information will be presented to the affected areas.
Egan Avenue Reconstruction - Ongoing
Project updates
The remaining top coat of asphalt will be installed in the future.
About the project
Procurement: Tendered

Contractor: COPE Construction & Contracting Inc.

Cost: $1.9 million

The Town has assessed the Egan Ave. reconstruction project against the current provincial legislation and determined that the project will proceed at this time.

The contractor has a policy for employees and subcontractors working during the pandemic and have enhanced measures in place following healthcare guidelines to reduce the risk of potential transmission of COVID-19 at the project site. Measures include but are not limited to:
Physical distancing
Personal protective equipment
Hand washing stations on site
The Town will be reviewing the project regularly with the contractor to ensure the safety measures are adhered to.
While interacting with workers, please maintain a 2m (6 ft.) distance.
Project components
The project will include:
Watermain replacement
Storm sewer replacement
Sanitary sewer extension
Sidewalk replacements and improvements
Curb and gutter installation
Asphalt road replacement
Peel Street and Egan Ave. intersection improvement