News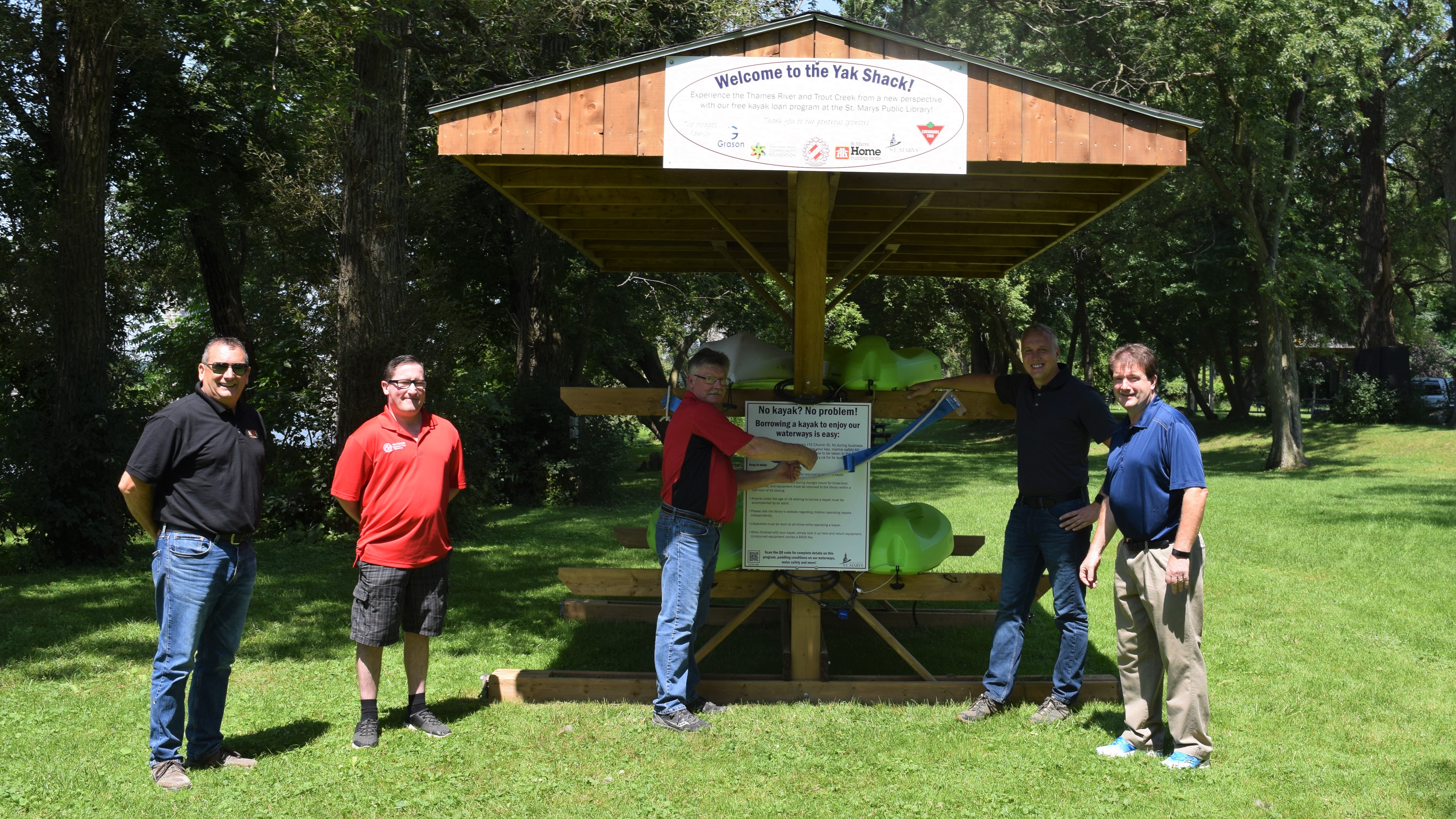 Posted on Monday, July 26, 2021 04:00 PM
Borrow a kayak for free from the St. Marys Public Library
Those looking to explore the pleasant waterways of St. Marys but may not own a kayak are no longer up a creek without a paddle, thanks to an innovative program offered through the St. Marys Public Library!
Kayaks are now available to borrow from the St. Marys Public Library. Adults 18 years can sign out kayaks at the Library, located at 15 Church St. N. While at the library, borrowers will receive lifejackets, paddles, water safety kits...
Posted on Monday, July 19, 2021 03:45 PM
Effective August 3, 2021, the Town of St. Marys will offer limited capacity aquafit, family swimming and swimming lessons at the Pyramid Recreation Centre's indoor Aquatics Centre.
Registration for swimming lessons will begin Thursday, July 22 at 9:00 a.m. Starfish through Level Four will be available. All levels require a parent/guardian in the water to help children physically distance from each other and instructors.
Registration for August aquafit and family swimming begins Tuesday,...
Posted on Thursday, July 15, 2021 11:15 AM
Effective July 16, 2021 at 12:01 a.m., the Town of St. Marys will be operating under Step Three of Ontario's Roadmap to Reopen. Several Town services and facilities will be reopening with public health and safety measures in place. The following outlines changes for operating under Step Three.
Municipal Operations Centre and Town Hall
The Municipal Operations Centre and Town Hall will be open for service beginning July 26, 2021. Waiting area capacities will be limited to accommodate physical distancing....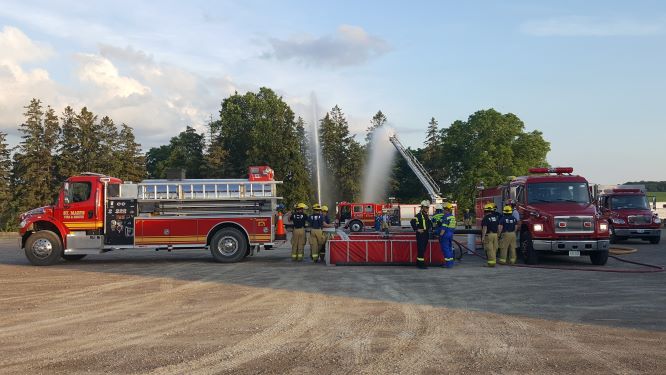 Posted on Tuesday, July 13, 2021 04:30 PM
You may notice some action along Queen Street East (in front of Independent Grocery) and Road 120 (near Fawcett Tractor Supply) tomorrow evening as the St. Marys Fire Department and Zorra Fire Department - Uniondale Station conduct a pumper relay and tanker shuttle training.
Training will take place on July 14 from 7:00 p.m. to 9:00 p.m., and is designed to give firefighters practice dealing with areas with limited hydrant service.
"The backbone of any fire department is training." St. Marys Fire Chief...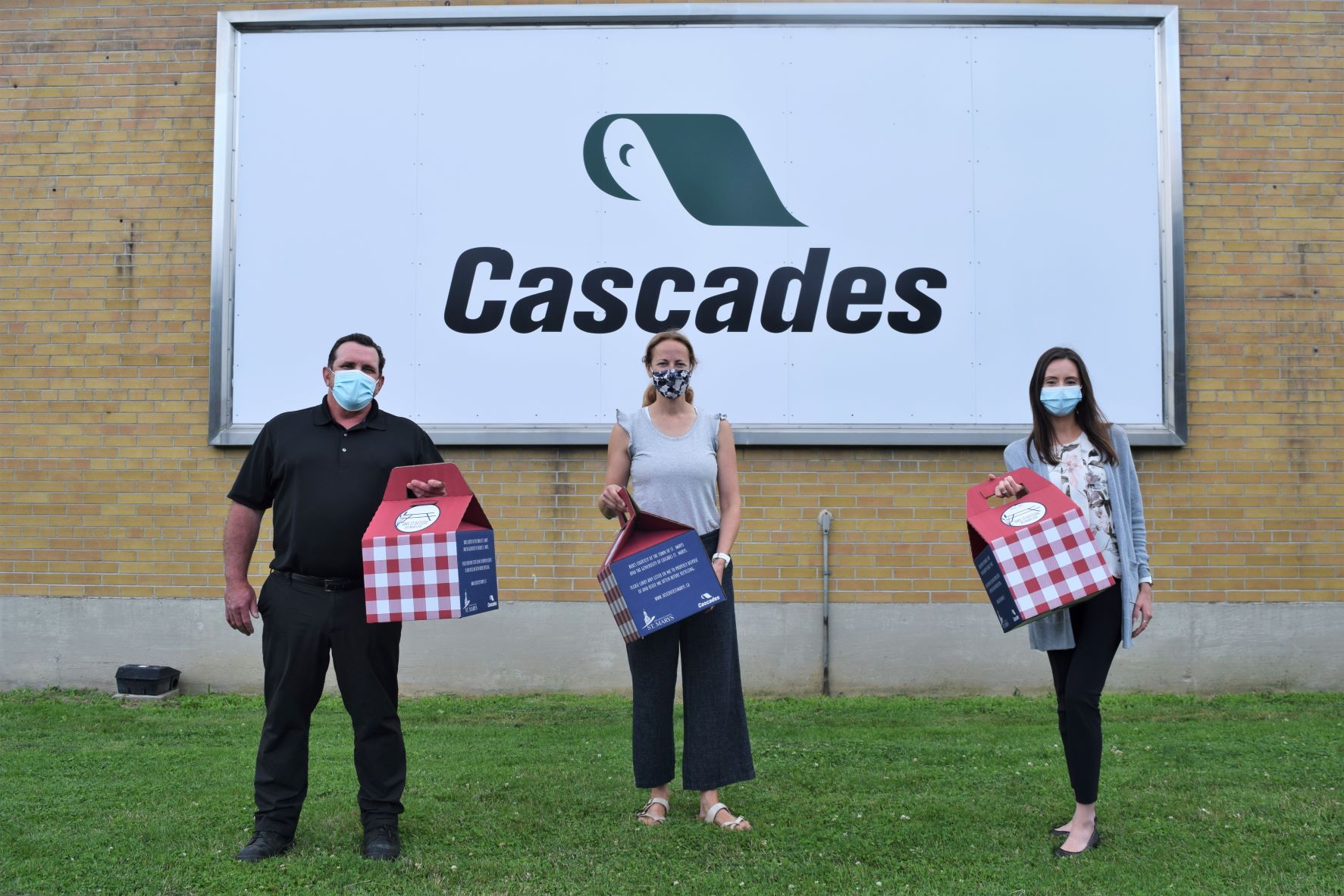 Posted on Tuesday, July 13, 2021 10:30 AM
Plan your picnic, take it outside, and support local!
What's a perfect complement to the painted picnic tables scattered about town? A perfectly local picnic, of course!
Starting this week, participating local eateries are offering special picnic packages for groups of diners wanting to get outside and enjoy the season. The full list of eateries, including menus, is available at www.discoverstmarys.ca/picnic. You can also follow participating eateries' social media accounts for details as menus may...