News
Posted on Wednesday, July 27, 2016 01:00 PM
Notice of Service Disruption
Disruption
Temporary closure of Queen St. between Wellington St. and Water St. for water valve repairs
Date and Time of Disruption
Wednesday, July 27, beginning at 2:00 pm
Location
Queen St. between Wellington St. and Water St.
Duration of Disruption
Approximately four hours or until further notice
Additional Information
Disruption is due to water valve repair work. Water services will be unavailable in the area until repairs are complete. The Ontario Clean Water Agency will deliver...
Posted on Wednesday, July 27, 2016 10:30 AM
Notice of Service Disruption
Disruption
Reduced lanes on portion of Water St. S. near Queen St.
Date of Disruption
Wednesday, July 27
Location
Water St. S. at Queen St.
Duration of Disruption
All day
Additional Information
Disruption is due to water valve work being completed as part of the downtown reconstruction project. Local water service disruptions are expected. Localized traffic control will be in place.
Contact Information
Kim Clifford, Public Works Coordinator
519-284-2340 x 213
kclifford@town.stmarys.on.ca
Jed...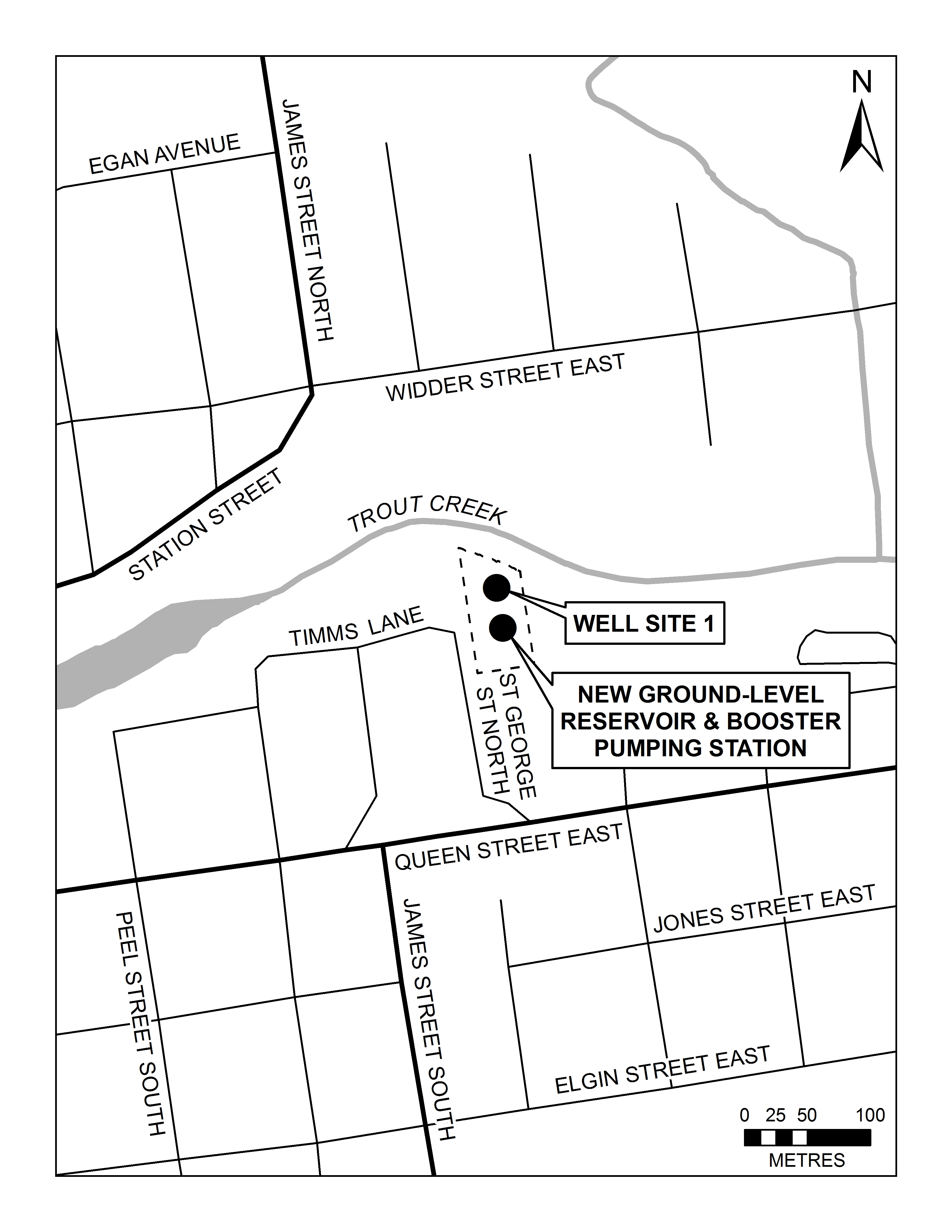 Posted on Friday, July 22, 2016 10:45 AM
NOTICE OF COMPLETION
THE PROJECT:
The Town of St. Marys initiated a Class Environmental Assessment process for the expansion of water works facilities in the Town. A Master Servicing Study was completed in June 2012, which examined future servicing needs for the community related to existing water, sewage and road infrastructure. The study identified a deficiency in the current storage capacity of the water system and determined that additional storage is necessary to meet the required fire flows for...
Posted on Thursday, July 21, 2016 03:50 PM
The Board and Staff of the Town of St. Marys Public Library are happy to announce that the Ontario Trillium Foundation grant for $36,700 has been awarded to fund a Library Space and Service Needs study. Through local consultations the study will compare the library facility, collections, and services to industry standards, regional and similar sized libraries to recommend a sustainable plan for providing the library facility and services our community needs while honouring the history and heritage...
Posted on Thursday, July 21, 2016 03:50 PM
All open air fires are still prohibited in the Town of St. Marys and Perth County. Open air fires are defined as any fire outside of a building and include bonfires, campfires, burn barrels, outdoor fireplaces/chimineas or any other fires set in open air.
The only exceptions to the ban are cooking fires within approved campgrounds. Cooking fires in approved campgrounds are permitted on campsites from noon (12:00 p.m.) to midnight (12:00 a.m.) only. After midnight, all fires must be completely extinguished.
This...