News
Posted on Tuesday, May 08, 2018 11:30 AM
Special guests include soloist Chloe Weir and Jazz duo Jaron Camp and Richard Sumstad
On Friday, May 25 at 7:00 p.m., the Stonetown Entertainers will present an evening of music and song in the community hall at the Pyramid Recreation Centre (317 James Street South). The concert will encompass a range of genres from Celtic to classic Canadiana, sing along and barbershop. Dessert and refreshments will be served as part of the event.
The men's and ladies' choir for ages fifty and older has been sharing...
Posted on Tuesday, May 08, 2018 09:45 AM
The Town of St. Marys is once again asking non-profit activity groups, community organizations and service clubs to submit their contact information for inclusion in its Recreation & Leisure Program Guide. This time the details submitted will appear in the fall and winter 2018/2019 edition.
New submissions should include the organization name, contact name and one or more of the following: email, phone number, mailing address and/or website. Organizations that previously submitted content are...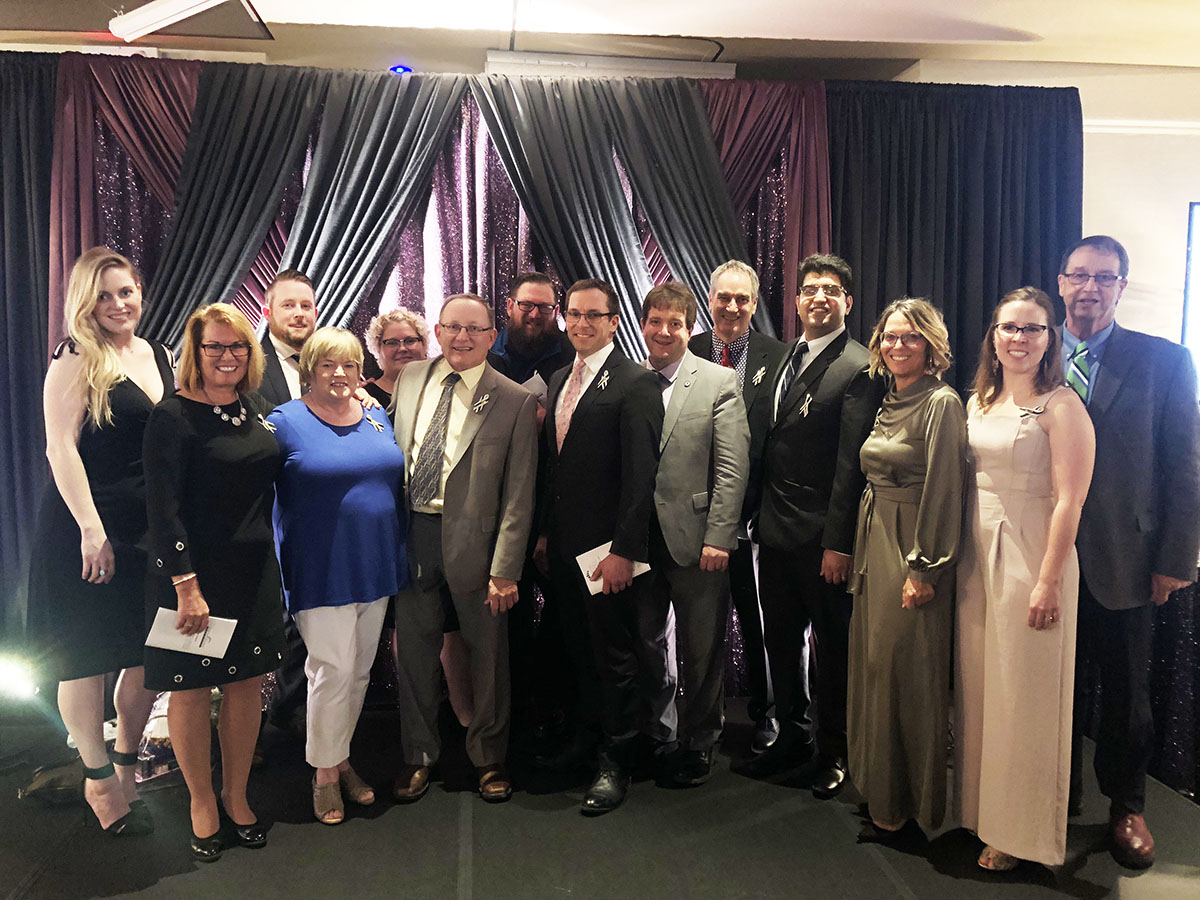 Posted on Monday, May 07, 2018 04:15 PM
The St. Marys business community was well represented at this year's Business Excellence Awards, hosted by the Stratford & District Chamber of Commerce on Thursday, May 3, 2018. Lifelong resident Rob Taylor received the Business Leader Award in recognition of his 50 year career with McLean Taylor Construction Ltd., as well as his ongoing philanthropy and community involvement.
St. Marys-based Bickell Built Homes took home the top prize in the Commercial Category. Local nominees included Atlin...
Posted on Friday, April 27, 2018 08:30 AM
Fire permits will also be available to purchase at the event
The Town of St. Marys Fire Department annual breakfast is back! Each year the firefighters volunteer their time to cook breakfast for the community in order to raise money for Muscular Dystrophy, local sports and other local charities.
This year's breakfast will take place Sunday, May 6 at the Fire Hall (172 James Street South) between 8:00 a.m. and 12:00 p.m. The cost to attend will be $8 per adult or $5 per child aged five to twelve. Children...
Posted on Thursday, April 26, 2018 10:00 AM
Residents invited to enjoy a free "Breakfast on the Bridge"
Earlier this month, St. Marys emerged victorious in FM96's "Small Town March Madness" competition. The contest involved 64 communities competing to be voted the "best small town" in the London-based radio station's listening area.
After a nail-biting final matchup against Thamesford, St. Marys took the title. As a result, FM96's popular morning mainstay "The Taz Show" will broadcast live from the Stonetown on Friday, May 18 – and all residents...