Exhibits
As a community museum, the St. Marys Museum has ten display areas open to the public, all containing artifacts associated with the history of this area. Throughout the year, there is a schedule of changing displays and activities, based on the collection.
Permanent Exhibits
Two seasonal outbuildings contain a woodworking shop and displays of farm implements and early methods of transportation. There is also a children's discovery area and resources for research into local history.
Current Exhibits
Do You Hear What I Hear
Christmas music, whether hymns or secular, are a large part of the holiday season. Come and learn more about the origin of some of the popular carols and songs and how pop culture influenced them.
Dr. Marion Oliver
Visit the Citizens of St. Marys Gallery to learn about Dr. Marion Oliver, a doctor and missionary from Downie Township who lived and worked in India.
First Line of Defence: The Canadian Militia
Located in the Richard Holt Military Gallery, this exhibit explores the history, role and service of the Canadian Militia from its 16th century origins in New France to the present day. It provides a look into training, pay, uniforms, and weapons, as well as the Militia's role in St. Marys and along the Grand Trunk Railway. The exhibit is developed around a recently-restored tunic that was worn in the militia cavalry prior to 1843.
Reinventing the Wheel
Did you know that the St. Marys Museum is home to a 1911 CCM motor bicycle? Learn all about this unique artifact in the Technology Gallery.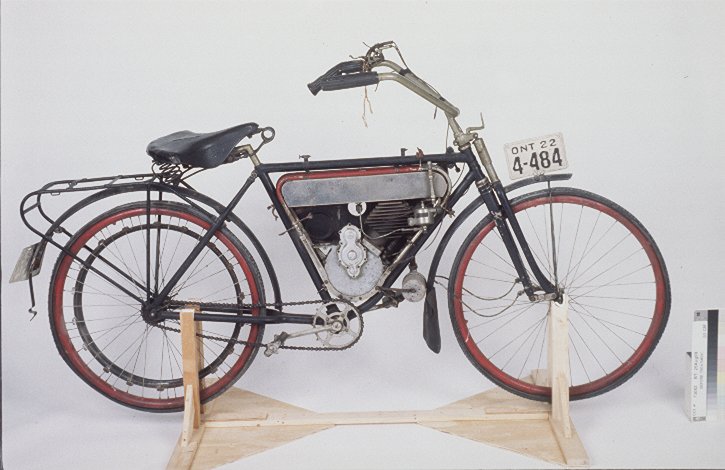 Upcoming Exhibits
Space to Spoon. Opening Monday, January 20, 2020.
On loan from the Canadian Food and Agriculture Museum, and made possible through support from the Canadian Space Agency, Space to Spoon demonstrates how space technology benefits Canadian farmers and sustainable agriculture.