Business Resources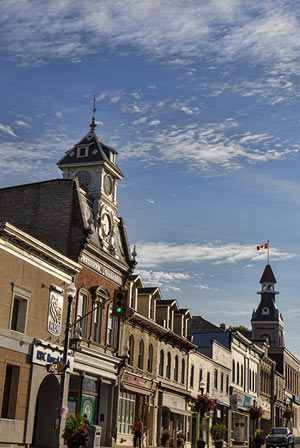 A variety of local and area business resources are available.
Local Business Resources
Stratford Perth Centre for Business offers business advisory services, training, networking opportunities and assistance with funding applications.

Perth Community Futures (CF) provides business support through customized loan programs.

The Ontario BIA Association (OBIAA) acts as an important resource for education, partnership and collaboration to each BIA across the province.

The Town of St. Marys provides support and guidance with recruitment, retention and business applications, licenses and permits (e.g. façade improvement programs, heritage grants, sign permits etc.). For more details please email the Tourism Economic Development Manager or call 519-284-2340, ext. 272.

A variety of St. Marys and area service clubs perform charitable works in the community.
Employment Resources
Partners in Employment has worked with 2000+ local employers. They match potential employees with employer needs. There is no cost to the employer. The provincial government funds this service.
Newcomer Settlement Huron-Perth Resources
The Newcomer Settlement Huron Perth is a collaborative network formed to identify needs, raise awareness, and collaborate on inclusive solutions to ease the newcomer's journey to valued community member.
Visit Newcomer Settlement - Huron County or Newcomer Settlement Services - Perth County for more information.
Local Business Associations
The Town of St. Marys Business Improvement Area is a membership driven organization whose primary goal is to promote St Marys' downtown, making it a better place to live, shop, dine, work, invest, visit and play. The area was designated in 1979 and is governed by a volunteer board. The BIA is funded exclusively by the members, an additional tax levy placed on properties within the set boundary, and associate memberships.

Stratford & District Chamber of Commerce is a group of business people who support free and competitive enterprise across all business sectors -- locally, regionally, nationally and internationally.