Pet Licences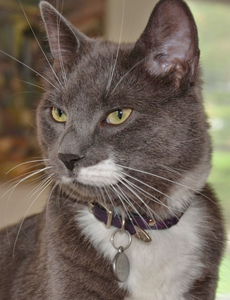 Whether you have a new puppy or your best furry friend is getting on in years, a dog tag or cat tag from the Town of St. Marys can give your family peace of mind and help make life better for the dogs and cats in our community.
By registering your dog or cat, you are helping to ensure that they are returned to you promptly should they ever get loose and be picked up by Animal Control. Beyond just peace of mind, the registration fees also help maintain the dog park in St. Marys.
Dog and cat owners are required by By-law 56 of 2023 to register their dog and cat every year. For existing registrations, an annual invoice will be forwarded to pet owners for renewal.
Register or Renew a New Pet Licence
Please complete the fillable Pet Licence Form.
Questions about pet licences can be directed to the Clerks Department at 519-284-2340, ext. 241 or clerksoffice@town.stmarys.on.ca
Fees
Licence

Fee


Fee After

March 31

Cat licence pet household per year

$25

$35

First dog per household per year

$25

$35

Second dog per household per year

$25

$35

Third dog per household per year

$25

$35

Kennel licence per year

$300

-

Straying fee per occurrence

$75

-

Service animal

-

-

Replacement of tag

$10

-