Candidates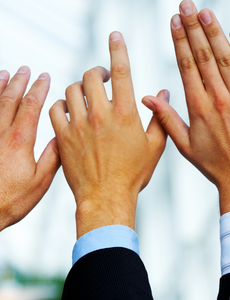 The nomination period for candidates for the 2022 election opens May 2, 2022.
Nomination day is August 19, 2022 at 2:00 pm. Complete nominations must be submitted to the Clerk prior to 2:00 pm on this date.
Candidates will be officially certified by 4:00 pm on August 22, 2022.
Nomination Process
In accordance with the Municipal Elections Act, nominations must be filed using the prescribed forms (found below), accompanied by the prescribed nomination filing fee, and nominations for an office on a council must be endorsed by at least 25 persons.
The filing fee is $200.00 for the office of Mayor and $100.00 for Councillor. The filing fee is payable by cash, debit, certified cheque or money order.
Prospective candidates cannot ask for or accept campaign donations or incur campaign expenses until their nomination papers have been filed.
Candidate Qualifications
To be a qualified candidate for Mayor or Council, a person must be:
A Canadian citizen
At least 18 years old
A resident of St. Marys or the owner or tenant of land in St. Marys, or spouse of such owner or tenant
School Board Candidate Qualifications
School Board Candidates should confirm that they have the qualifications described in section 219 of the Education Act. Questions may be directed to the appropriate School Board Office.
Candidate Forms & Resources
Forms
Resources
2022 Candidates' Guide (from the Ministry of Municipal Affairs and Housing)
Lead Where you Live: A Guide on Running for Municipal Council (from the Association of Municipalities of Ontario)
Candidate and Third-Party Advertiser Information Session (April 6 event, led by representatives from the Ministry of Municipal Affairs and Housing)
So You Want to Run for Council? (April 13 event, led by Fred Dean, a lawyer who works with municipalities across Ontario)
Relevant Legislation