Remembrance Week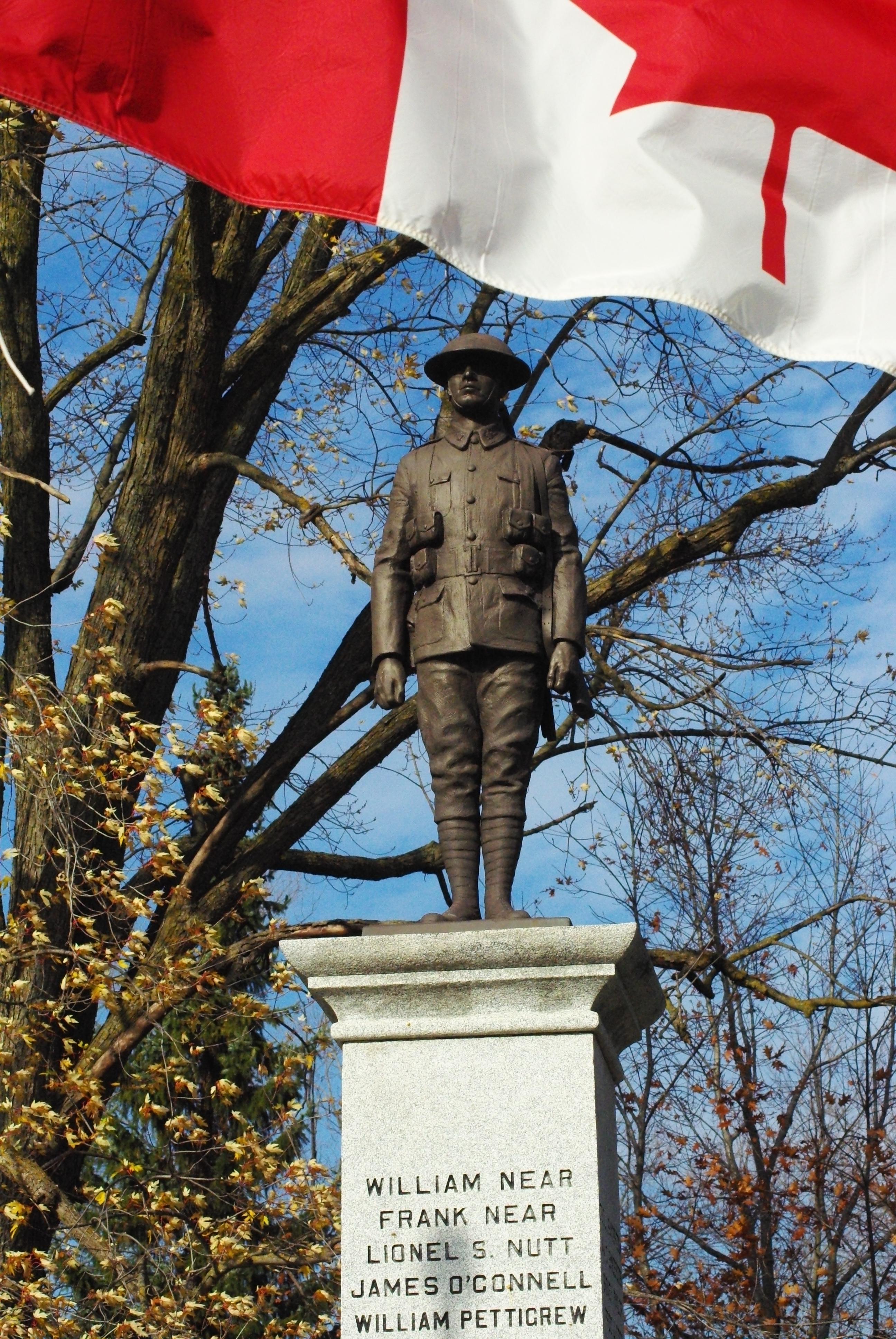 This year, St. Marys will mark Remembrance Week with two events:
Veterans' Decoration Day -- Saturday, Nov. 6
Formerly known as the Veterans' Flag Planting Ceremony, loved ones of veterans interred at St. Marys Cemetery are invited to receive complimentary flags to place at veterans' graves.

Flags can be picked up at the cemetery chapel. Social distancing measures will be in place to ensure the safety of all who attend.

Those who are unable to attend, or who would prefer not to attend, are welcome to contact staff (at right) so flags may be placed on your behalf.

Location: St. Marys Cemetery (150 Cain St.)

Time: 9:00 a.m. to 11:30 a.m.
St. Marys Remembers -- Thursday, Nov. 11
Due to the pandemic, there will be only one service in St. Marys to commemorate Remembrance Day.

The service will begin at the Cenotaph at Town Hall at 10:45 a.m. and last approximately 20 minutes.

To encourage social distancing, the service will be live-streamed on the Town of St. Marys Facebook page (you do not need an account to view), and Queen Street will be closed to vehicular traffic at 10:30 for the duration of the service.

Anyone attending in person is asked to wear a mask.

Location: St. Marys Town Hall (175 Queen St. E.)

Time: 10:45 a.m. to 11:15 a.m. (Queen Street to be closed at 10:30 a.m.)