Perth County Connect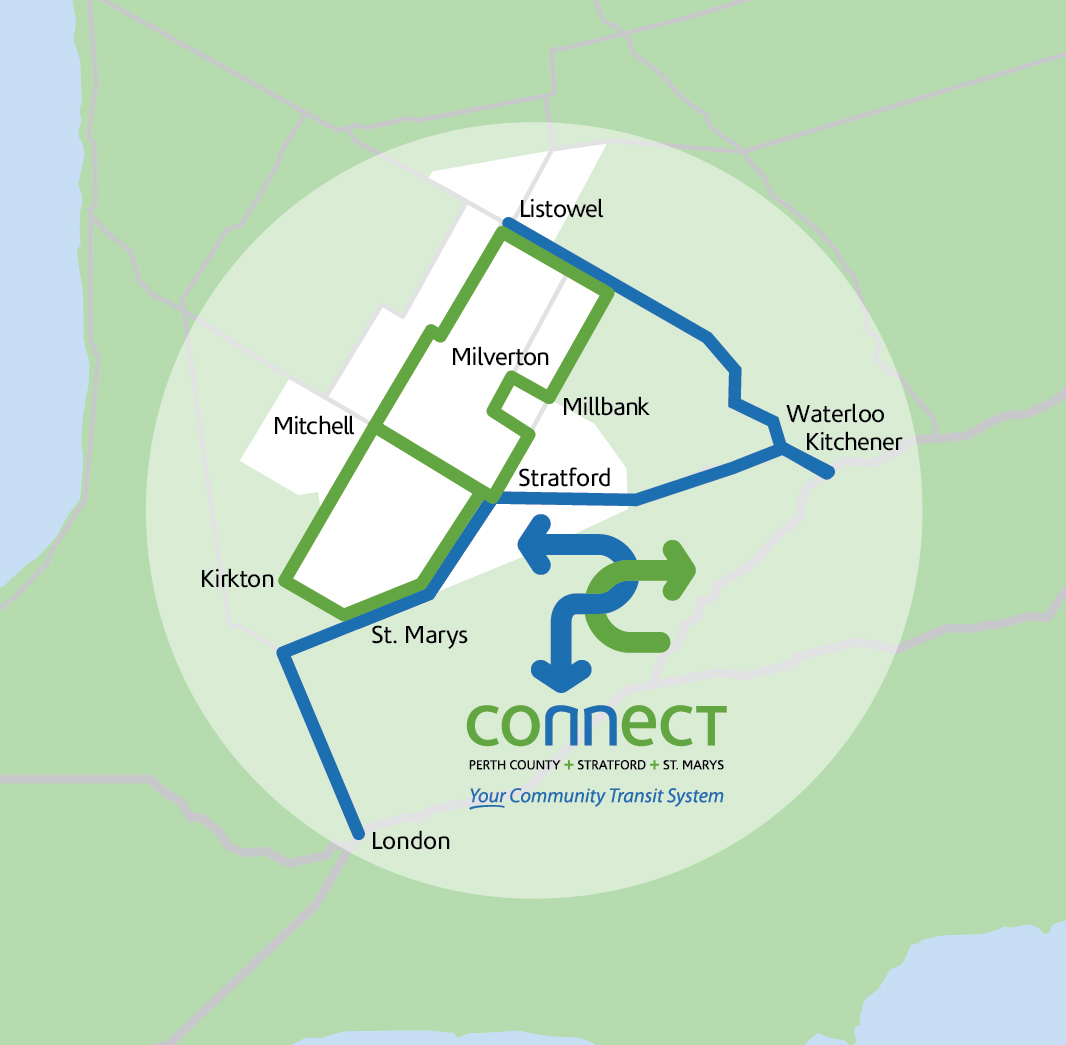 Get where you're going with the all new Perth County Connect bus service!
PC Connect is a reliable bus system designed to provide residents with affordable transportation options within Perth County and surrounding areas, including Stratford, St. Marys, Kitchener/Waterloo, and London.
Visit the PC Connect website for routes, fares and trip booking information.