St. Marys Station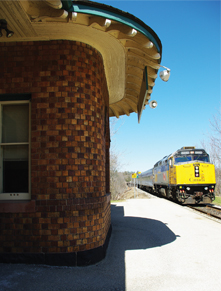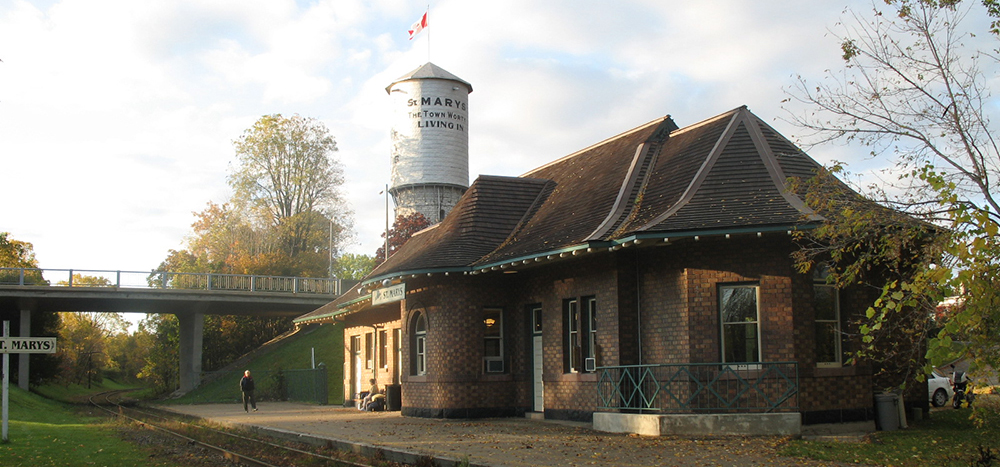 NOTICE: VIA Rail service has officially been restored in southwestern Ontario following a cancellation that began on Thursday, February 13, 2020.
Trains are now running through St. Marys on their usual schedule.
The customer service desk at the St. Marys VIA Rail Station is open for regular hours (below) and staff are available to assist passengers.
We will provide any additional updates as they become available.
Thank you for your patience!
---
On-site Town staff are happy to help with booking tickets and answering questions.
Let us print your tickets for you!
The St. Marys Station is staffed and open for customer service and ticket sales during the hours below.
| | |
| --- | --- |
| Sunday to Friday | Saturday |
| 7:45 to 8:45 AM | 7:45 AM to 1:45 PM |
| 12:45 to 1:45 PM | 8 to 9 PM |
| 8 to 9 PM | |
VIA Rail Canada
Reservations and tickets: 1-888-842-7245
TTY: 1-800-268-9503
Customer Service: 1-800-681-2561
Website: www.viarail.ca
St. Marys Station Gallery
Enjoy the art exhibitions in the St. Marys Station Gallery. Learn more at the St. Marys Station Gallery website or on Facebook at https://www.facebook.com/StMarysStationGallery.