Tummy Time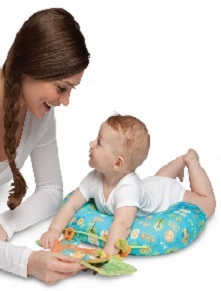 Fridays from 1:30pm-2:15pm
Join Karen and experience our Tummy Time program. This program is a program designed for parents/caregivers and infants who are not already walking or crawling to engage in various exercises that will enhance motor and physical literacy skills to help them with healthy development and growth. This session is a bonding time for babies and parents and encourages critical development in babies. The session will consist of various baby play such as tummy time, rhymes, and more! After the Tummy Time has ended, parents / caregivers are welcome to stay, socialize while babies play with toys provided by the Library.
The program is 45 minutes.
10 participants maximum, not including parents/caregivers.
Parent/caregiver supervision is required.