Tales for Tots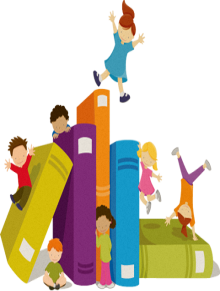 Tales for Tots is a free 35 minute program for parents and caregivers with children aged newborn - preschool. This program is full of stories, songs, rhymes and lap games that will tickle and delight young hearts and minds as well as encourage early literacy. The program also promotes family bonding as both parents and children are actively involved in rhymes, songs, and stories together. The bagful of puppets used for songs and dancing are sure the make the children smile and laugh. The program ends with music and shakers and everyone is encouraged to sing and dance.
Tales for Tots meets in the children's area in the Library on Thursdays and Fridays from 10:35-11:10 am
(Fridays only during the summer)
Free! No registration required!