Arena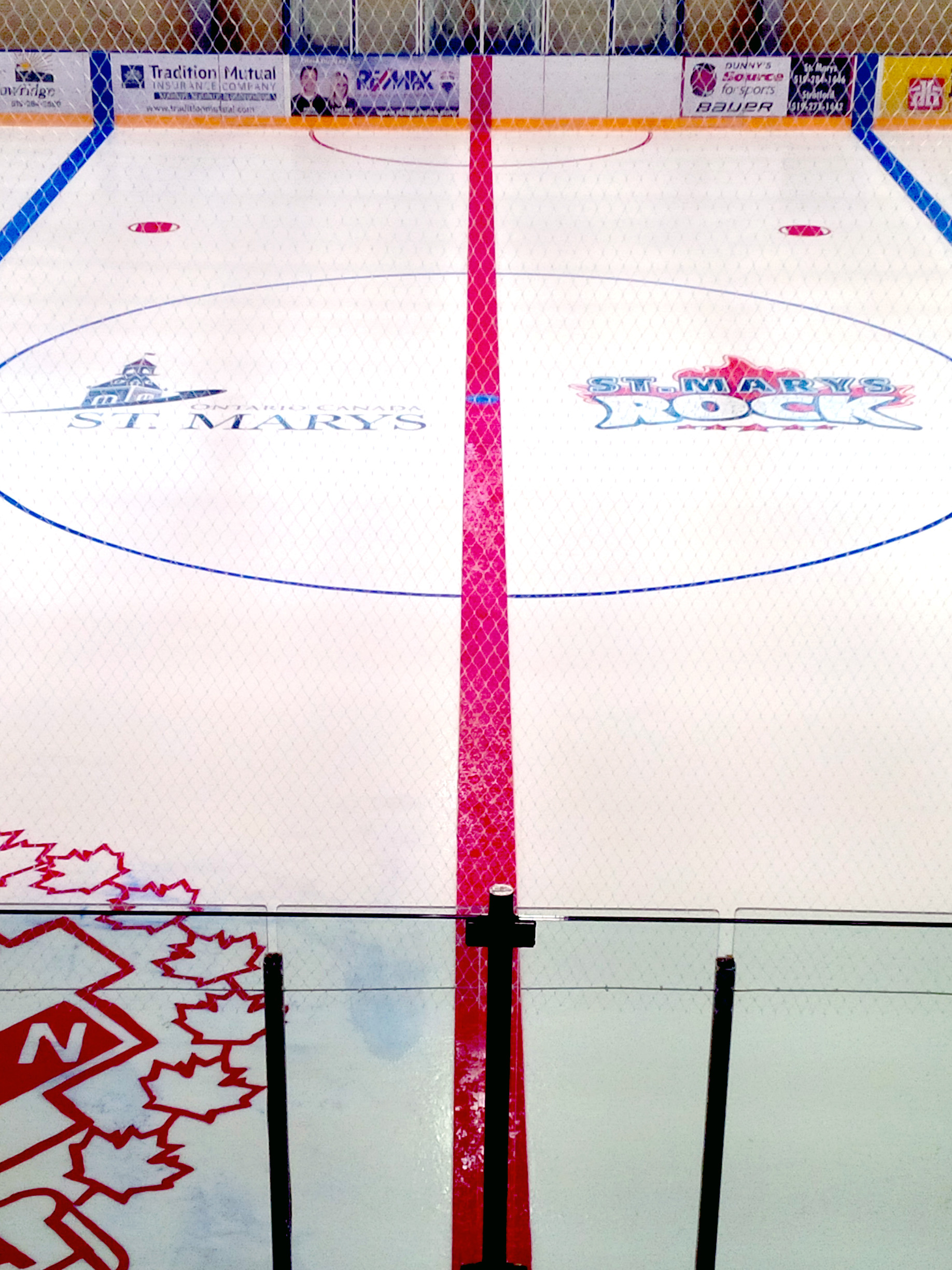 The Pyramid Recreation Centre's double ice pads were built to Hockey Canada Standards. We're proud to be the home of the St. Marys Junior B Lincolns (external website). Learn about our skating programs!
Frequently Asked Questions
When is the ice available/maintained?
Ice is maintained during a typical season which begins on or near September 1 and concludes when playoffs and tryouts are completed in the spring. The Rock Rink is normally the first to be installed and the last to be removed in order to cheer on the Lincolns.
Why is the neutral zone so small?
The St. Marys Area Arena as a single pad was built in 1977 and measures 85 feet wide by 180 feet long. This was before NHL rinks were regulated. NHL rinks are now all 85 feet wide by 200 feet long as are most current ice surfaces.
When the arena was twinned in 2006 to create the Pyramid Recreation Centre, the original pad became the Rock Rink, and the decision was made when the Blue Pad was constructed to keep the ice surfaces both the same size. As a result, Blue Pad also measures 85 feet wide by 180 feet long.
In order for the two offensive zones to remain regulation size, as they are required to be, the neutral zone has to be 20 feet smaller due to the shorter length.
I want to rent the ice for a special occasion. Are room rentals also available?
Yes, room rentals are available and can be booked separately. Please contact 519-284-2160 or prccsr@town.stmarys.on.ca for details and pricing.