Fire Hall Renovation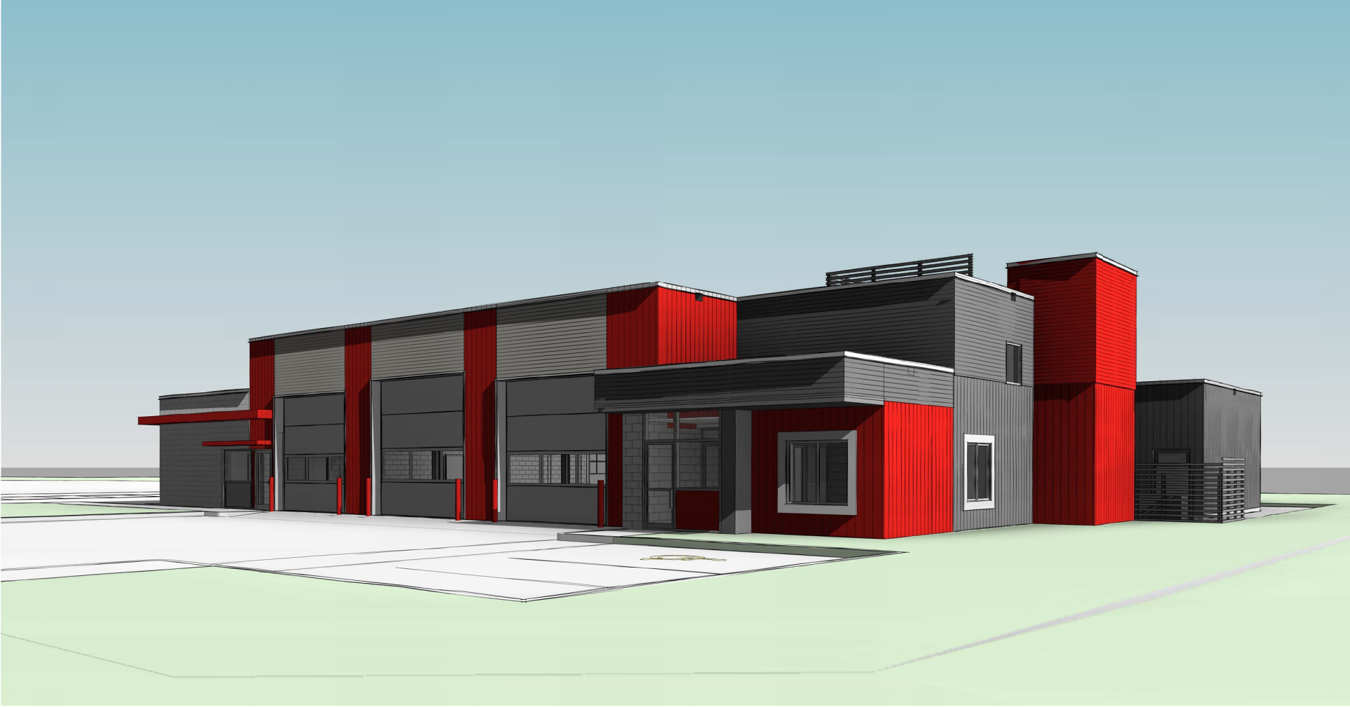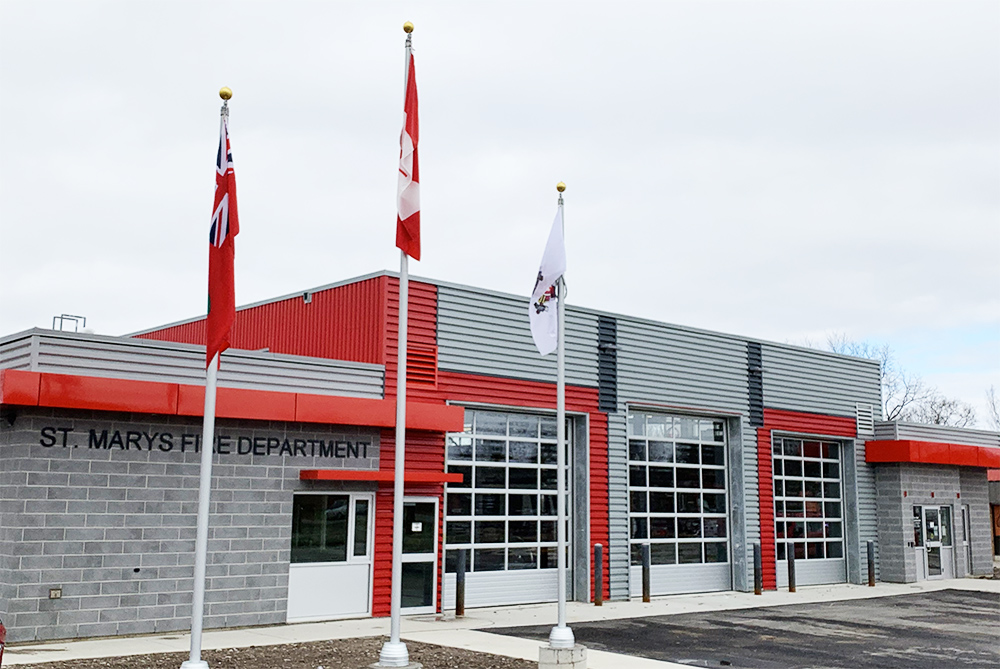 On February 18, 2020, Town Council unanimously approved a major renovation to upgrade and modernize the St. Marys Fire Hall. The project got underway in the spring of 2020. On February 13, 2021, the St. Marys Fire Department officially moved into the newly renovated St. Marys Fire Hall.
For more information, photos and videos, visit our Facebook and Twitter accounts.
Why is this project being done?
The renovations are being done to improve health and safety conditions for fire fighters and to create a more inclusive space.
Upgrades will include:
New gender neutral showers, washrooms and change areas where crew members can clean up after attending accidents and emergencies
Expanded storage where fire fighters can safely sanitize and dry their gear
Upgraded ventilation systems to remove excess vehicle exhaust and gasses from the building
There was also a need to expand the fire hall's footprint to ensure the department has space to meet the current and future needs of St. Marys and Perth South. This will be addressed by adding:
A 5,005 square foot truck bay that can fit up to six trucks
A 1,797 square foot administrative area, which will house two offices, a universal washroom, two piece washroom, storage, lunchroom and a 667 square foot meeting room
The project will also make the fire service safer and more efficient overall by:
Making design and layout changes, like moving the bay doors to face James Street
Adding a new emergency generator and communications tower
How long will the project take?
Work on the fire hall is expected to get underway on May 11, 2020 and should be completed by December 21, 2020.
All fire operations, equipment and staff have been moved to the Municipal Operations Centre, located at 408 James Street South. They will remain there for the duration of the project.
How will this project impact emergency response times?
There will be no impact to emergency response times while the work is being done.
The Fire Department has already tested its ability to respond to fire calls from the Municipal Operations Centre and found no difference in timing when compared to responding from the fire hall.
How will this project impact the public?
This project will have minimal impact on the public, aside from occasional and temporary road closures and increased construction vehicle traffic around the site.
Contact information for the Fire Chief and Fire Prevention Officer will remain unchanged throughout the project:
How much will the project cost?
The projected cost of the fire hall renovation is $3.2 million. The Town plans to fund the project through a loan, public donations, development charges and existing reserves.
Savings found through a 2019 efficiency review will be applied to the project's loan payments, meaning there will be no increase to the 2020 municipal tax levy related to the renovation.
How can I donate to the project?
Donations to the project can be made by a cheque.
Cheques can be dropped off Town Hall (use the drop box next to the Church Street entrance) or sent by mail:
Town of St. Marys
175 Queen Street East, PO Box 998
St. Marys, ON N4X 1B6
Cheques should include a proper description of the donation.
A tax receipt will be issued for any donations over $20.
Who can I contact about this project?
Questions or comments about the project can be directed to:
Grant Brouwer
Director of Building & Development
519-284-2340, ext. 215