Homecoming-Heritage 2020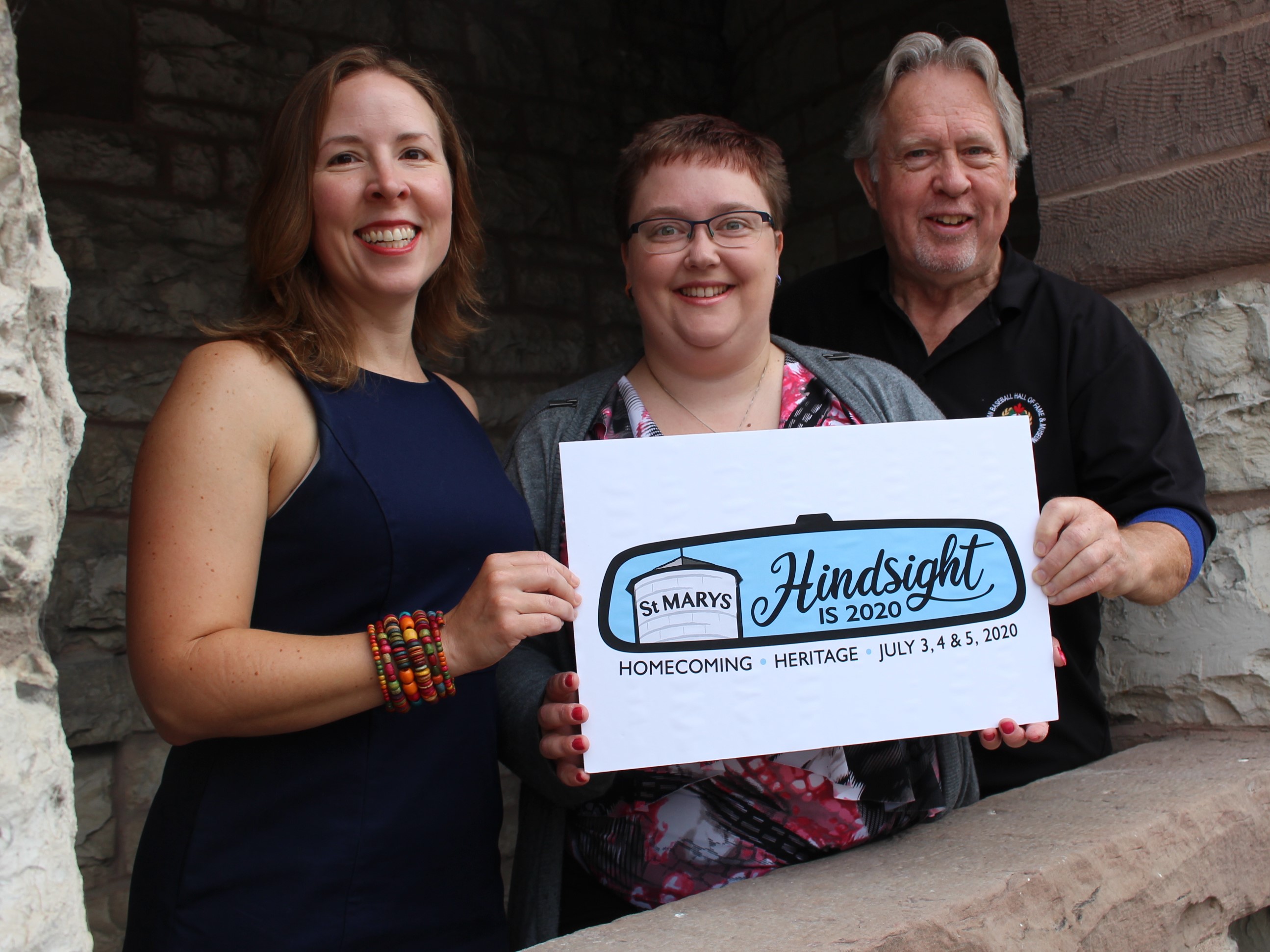 We hope to see you in 2021 for the party of the decade!
It's hoped that Hindsight Will Be 2021 as the committee planning this July's Homecoming+Heritage event has made the bittersweet decision to postpone in light of COVID-19.
The committee has postponed the celebration to July 2-4, 2021, but will meet in December 2020 to assess and confirm the date, considering the rapid evolution of the COVID-19 pandemic.
Homecoming+Heritage committee chair Wayne Murray says of the decision that "we wouldrather the St. Marys community fully focus on supporting the fight againstCOVID-19 and hopefully we can have a true celebration in 2021. Our committee will now use our energies to help get through this difficult situation we are currently in."
St. Marys Mayor Al Strathdee, who is also a member of the planning committee, says "the decision to postpone Homecoming+Heritage was difficult but the correct way to proceed. I'd like to thank our volunteers for their hard work to date – hopefully next July we can really celebrate."
Homecoming, held once every 10 years, is a multi-day celebration of all this and all people St. Marys. All residents past and present, are invited to join in the festivities; it is a special time for past residents to reconnect with their family, friends and community in a variety of ways. When Homecoming does happen in 2021, it will be combined with the beloved Stonetown Heritage Festival to create one blockbuster weekend of fun in our town!
The Homecoming committee can by reached by email, and you can stay in the know by "Liking" the Homecoming 2020 Facebook page.
Questions regarding other community events can be directed to Town of St. Marys Events Coordinator Andrea Macko.