Celebrate the Season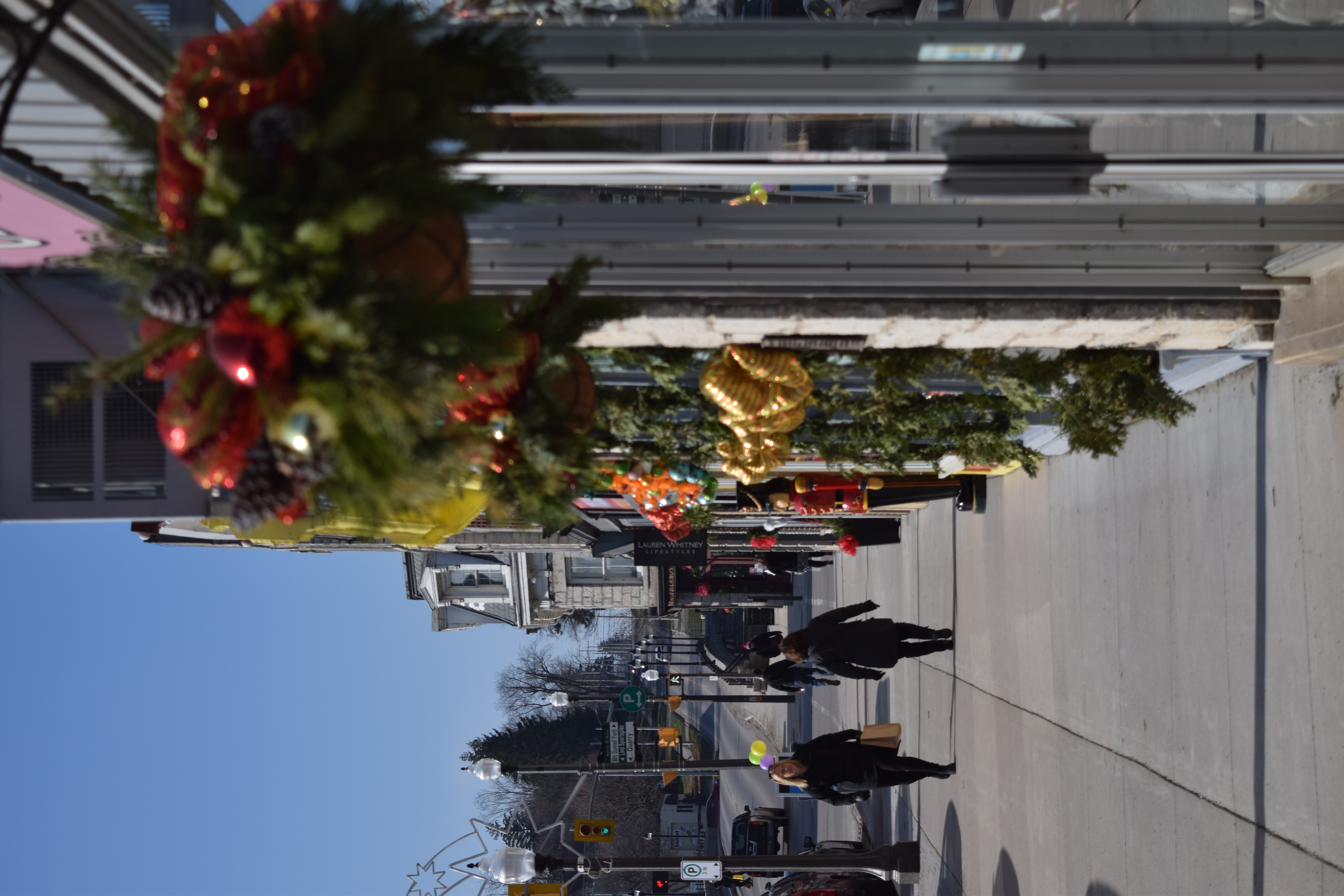 It's a different year, but still full of cheer! Experience the joy of a little Christmas in St. Marys by shopping our charming downtown or taking in the WinterLights at Milt Dunnell Field.
For additional information about the events listed below, call 519-284-2340, ext. 249 or email events@town.stmarys.on.ca.
For more community events or to submit your event, see our Events Calendar.
Event highlights
Downtown St. Marys Merchants Open House
Friday, November 19 | 9:00 a.m. to 8:00 p.m.
No tax at participating merchants
Saturday, November 20 | 9:00 a.m. to 5:00 p.m.
No tax at participating merchants
Horse drawn Carriage rides between 11am - 3pm, leaving from the entrance at the Flats
Singer Hannah Thomas 12pm - 4pm stations downtown in the alcove at St. Marys Optometry
Sunday, November 21 | 12:00 p.m. to 5:00 p.m.
At Town Hall:
No tax at participating merchants
Winter Farmers' Market
Greetings from Mr. and Mrs. Claus
BIA Giving Tuesday
Toy Drive (organized by the Youth Council)
As well, our traditional Victorian Christmas Carollers will be roaming the streets, spreading Christmas cheer on Sunday.
Follow @stmaryschristmas events on Facebook and Instagram for more details and events through December!
The Christmas Open House is an annual event, so if you missed this years Christmas Open House, be sure to check out this page for future dates and join us in 2022!
Kinsmen Santa Claus Parade
Saturday, November 27 | 7:00 p.m.
The traditional parade returns this year, with safety in mind! The parade will depart the Pyramid Recreation Centre at 7:00 p.m., then travel north on James Street, west on Queen Street, then turn south at Water Street. It will then turn left on Park Street to return to the Pyramid Recreation Centre. Spectators are asked to take advantage of this longer route to socially distance!
For information on how to enter a float or donate to the parade, please visit the Kinsmen Club of St. Marys website or contact Parade Chair Andrew Hodges at 519-520-0478.
WinterLights Display and Holiday Home Tour
Friday, November 19 - Sunday, January 2 | Evenings at dusk | Milt Dunnell Field
Brighten your holiday nights with a free tour of 100 beautiful displays at Milt Dunnell Field, by car or on foot. Learn more about the display and its generous sponsors!
Donations always welcome at Waving Santa or at the donor wall! For donations requiring tax receipts, please contact amacko@town.stmarys.on.ca.
Complement your WinterLights tour with our Holiday Home Tour! Download this map (best printed on legal paper) or the free Driftscape app to view 25 fabulously festive homes in St. Marys.
Giving Tuesday
Tuesday, November 30 | All Day | Various locations and times
Join this national movement of giving and give back with our local businesses and community organizations!
Free Public Skating at the Pyramid Recreation Centre (Sponsored by the Optimist Club of Downie)
The Optimist Club of Downie has generously sponsored free public skating at the Pyramid Recreation Centre on various dates in November and December. Pre-registration is required. To learn more, please visit www.townofstmarys.com/skating.
Free Public Skating Dates

| Date | Time |
| --- | --- |
| November 28 | 2:00-3:30 p.m. |
| December 12 | 2:00-3:30 p.m. |
| December 20, 22, 28 & 30 | 1:30-3:30 p.m. |
| January 16 | 2:00-3:30 p.m. |
Friendship Centre Festive Fun
The Friendship Centre will be hosting various Christmas themed events throughout the season. Pre-registration is required. For details and registration, visit www.townofstmarys.com/activenet or call 519-284-3272.
Wednesday, November 24 | 2:00 p.m.
Christmas Candle Making Class
Friday, November 26
Deadline to register for Home Support Services Christmas Lunch Fundraiser on December 8 (drive through, delivery and gift-a-meal available)
November 30
Christmas Portrait Fundraiser (Jayne Fuller Photography)
St. Marys Museum's Leaving Footprints Exhibit
December 6 - January 31 | 9:00 a.m. to 4:00 p.m.*
The Leaving Footprints Exhibit explores the history of winter activities and how they have been shaped by the natural landscape in St. Marys.
*Please check for specific hours over the holidays.