Festivals and Events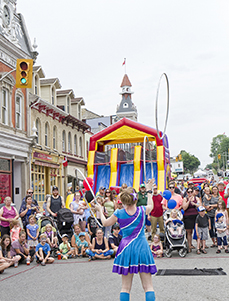 In light of the COVID-19 pandemic, our staff and community partners continue to monitor the global situation and government directives. As summer approaches, events will be confirmed, cancelled, postponed or redesigned as pandemic conditions permit. To date, The Canadian Baseball Hall of Fame's Induction Day has been indefinitely postponed, and Homecoming+Heritage 2020 has tentatively been rescheduled to July 2-4, 2021.
Town of St. Marys events coordinator Andrea Macko says that "these are unprecedented times, and deciding to cancel such beloved, community-building events is not taken lightly. However, we must always keep our residents' safety at the fore."
At this time, please utlize our community calendar to stay abreast of cancellations and postponements.
Questions regarding community events can be directed to Macko at amacko@town.stmarys.on.ca.